Article written by Rushton Paul for Positive Feedback.
(View original article)
Ah, and THIS is how it's done, my friends. A completely scrumptious new release from the queen of the Baroque violin, Rachel Podger. In partnership with keyboardist Kristian Bezuidenhout, Rachel gives to us a bit over an hour of completely entrancing music by the often underestimated Carl Philipp Emanuel Bach (1714 – 1788), fifth child and second surviving son of Johann Sebastian Bach.
C.P.E. Bach Sonatas for Keyboard & Violin, Kristian Bezuidenhout, Rachel Podger. Channel Classics 2023 (DSD256, DXD)
There should be nothing underestimated about these keyboard and violin sonatas. They are imaginative, innovative, sublime. Add to this the impeccable performances, with that breath of life Rachel delivers so well in all of her performances, the excellent partnership with Kristian Bezuidenhout, and the utterly delightful recording quality from Jared Sacks, and one has an album to savor again and again. It is a must listen recording.
As with so many of Rachel Podger's recordings, I am completely enchanted once again. She plays with such a high degree of emotional communication that I find her recordings unnervingly striking every chord within me. There is pure joy in her performances, one feels her connection with music, the composer and her audience. Even with music of great tenderness and sadness, it is her joy in sharing the most profound degrees of emotion that come across every time. She seeks those subtle delicacies and makes them sound spontaneous and alive. And there is no bravura here, no "look at me, see what I can do." Everything she does is simply and utterly in service to the composer and to the music.
Kristian Bezuidenhout is her perfect partner in these works, and an equal partner in every respect. He has a delicate and subtle touch, with very interesting phrasing and slight shifts in tempo. As with Podger, his playing is not tied to a metronome. He plays, as does she, with a degree of improvisational exploration that makes these works far more interesting than in many other hands.
Listening to them together, one feels their connection in this music. They sound together like two souls bound with a common understanding and a common sharing of direction, with complete rapport and impeccable timing. I was particularly struck by this in their excellent performance of the Sonata in C minor which fairly danced with barely contained energy in the final Presto movement—their timing together is exquisite.
The shift from harpsichord to fortepiano and back again adds great interest to the recital. With the change in instruments, the texture of the sound changes. The balance of the violin and the keyboard shifts. Hard to accomplish in a live performance, but a delightful gift across the breadth of this recording.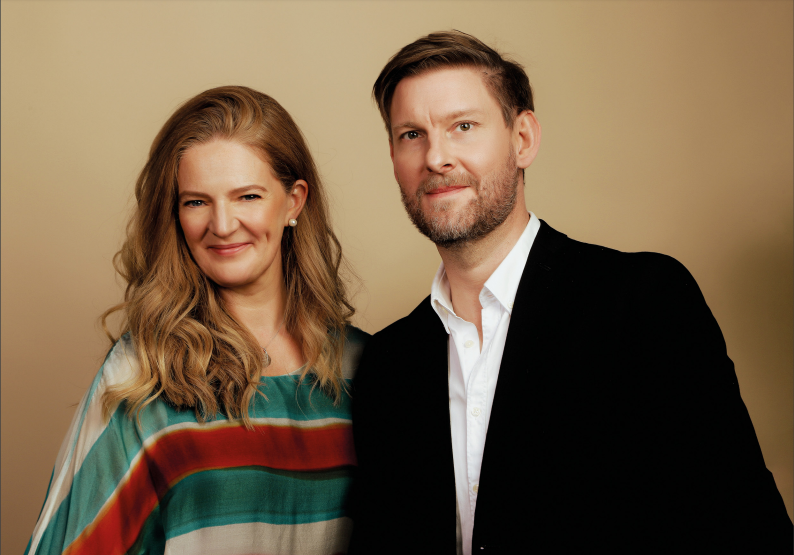 So why the comment at the outset of the article that Carl Philipp Emanuel Bach is often underestimated?
The answer is pretty simple: C.P.E. had the misfortune of being overshadowed by his contemporary, Wolfgang Amadeus Mozart. When he was born in 1714, all composers were just getting their arms around Vivaldi's sonatas and concertos—what huge creative competition, even for C.P.E.'s illustrious father. When C.P.E. died in 1788, Mozart had already composed all but one of his sonatas for piano and violin. Start with one unimaginably great talent (at least Vivaldi was in Italy), but end with a phenomenon in your own backyard. How unlucky can one get?
And yet, C.P.E's own works for violin and keyboard, which span a 50-year period from the 1730s to the 1780s, show astonishing invention and creativity. I've always been fascinated by them and find them endlessly enjoyable, particularly his more mature compositions.
And when they are performed by two such creative talents as Rachel Podger and Kristian Bezuidenhout, the resulting recital is a listening experience of pure joy.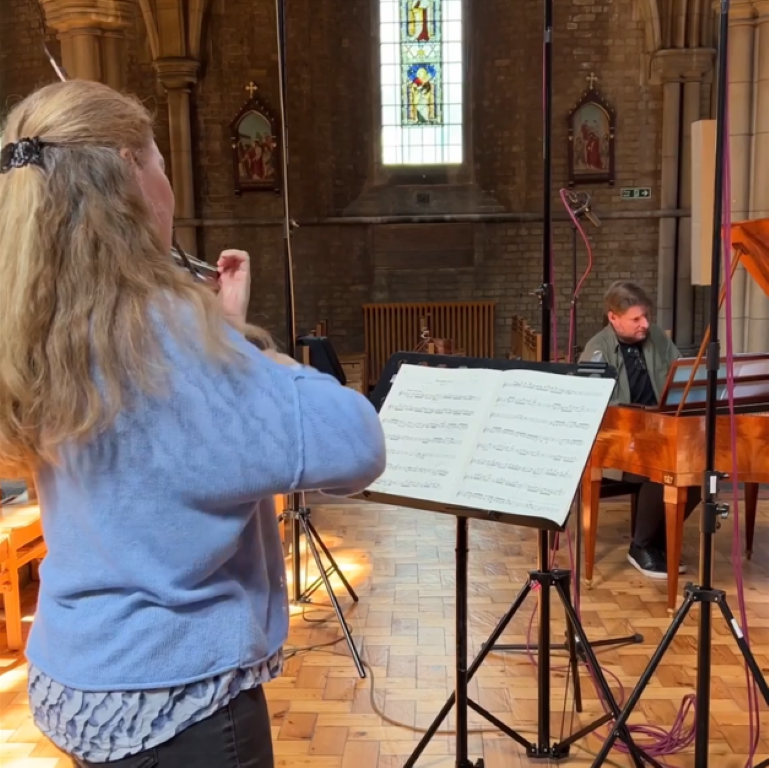 Images courtesy of Channel Classics.
Article written by Rushton Paul for Positive Feedback.
(View original article)