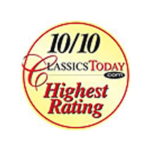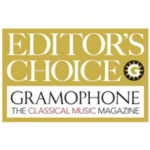 Telemann Paris Quartets In Telemanns correspondence in 1717 with the great German composer, theorist and music journalist Mattheson, he admits that he is "a great amateur of French music". Yet the reality was that like any self-respecting German composer of his time, Georg Phillip Telemann was thoroughly conversant with the stylistic conventions of other European countries and, notably, those of the great rivals from Italy and France.
By the early 1720s Telemann had already displayed a thorough working knowledge of the Italian style of composition in his numerous sonatas and concerti, a style that was to be heard all over Europe. However, until this time the French had managed to maintain certain characteristics of their music; namely the overture and suite together with its wide array of dances. Unlike the Italians who preferred overt displays of virtuosity in chamber music, the French developed the original form of the Sonate en Quatuor with its four closely-knit parts. These were quartets in the real sense of the word, in contrast to the trio sonatas Telemann had been writing until then for the same combination of instruments.
Telemann had demonstrated his exceptional grasp of this form when he published his first set of Paris Quartets in Hamburg in 1730. These were reprinted by Le Clerc in Paris in 1736, and while they were inspired by the French style, the structure of the compositions are more Italian; two concerti, two balletti and two sonatas. Perhaps it was because of the Parisian success of these Quartets that Telemann decided to make a visit to Paris in 1737. He stayed for eight months and whilst there heard a number of his works performed at the public concerts of the Concert Spirituel and met some of the most famous musicians of the day. He heard his first set of quartets performed by the flautist Blavet, violinist Guignon, gambist Forqueray (the Younger) and cellist Edouard. These works became extremely popular and were performed with such extraordinary success in Paris that Telemann was inspired to write a further six Nouveaux Quatuors in 1738.
Read more
Tracklist
Please note that the below previews are loaded as 44.1 kHz / 16 bit.

1.

Quatuor No. 1 In D Major - Prelude_ Vivement

02:11

2.

Quatuor No. 1 In D Major - Tendrement

02:09

3.

Quatuor No. 1 In D Major - Vite

03:20

4.

Quatuor No. 1 In D Major - Gaiement

04:45

5.

Quatuor No. 1 In D Major - Moderement

02:30

6.

Quatuor No. 1 In D Major - Vite

03:24

7.

Quatuor No. 2 In A Minor - Allegrement

02:56

8.

Quatuor No. 2 In A Minor - Flatteusement

03:31

9.

Quatuor No. 2 In A Minor - Legerement

02:12

10.

Quatuor No. 2 In A Minor - Un Peu Vivement

03:10

11.

Quatuor No. 2 In A Minor - Vite

01:51

12.

Quatuor No. 2 In A Minor - Coulant

05:30

13.

Quatuor No. 3 In G Major - Prelude

02:16

14.

Quatuor No. 3 In G Major - Legerement

05:05

15.

Quatuor No. 3 In G Major - Gracieusement

02:14

16.

Quatuor No. 3 In G Major - Vite

03:55

17.

Quatuor No. 3 In G Major - Modere

04:15

18.

Quatuor No. 3 In G Major - Gai

01:51

19.

Quatuor No. 3 In G Major - Lentement

02:38

20.

Concerto Primo In G Major - Grave-Allegro-Grave-Allegro

03:21

21.

Concerto Primo In G Major - Largo-Presto-Largo

03:03

22.

Concerto Primo In G Major - Allegro

04:39
Total time: 01:10:46
Additional information
| | |
| --- | --- |
| Label | |
| SKU | 20604 |
| Qualities | |
| Channels | 2ch Stereo, 5 Channel Surround Sound, 2ch Stereo & 5ch Surround |
| Artists | |
| Composers | |
| Genres | |
| Cables | van den Hul T3 series |
| Digital Converters | EMM Labs Meitner ADC & DAC |
| Harpsichord Technician | Keith McGowan |
| Mastering Engineer | Jared Sacks |
| Mastering Equipment | B&W 803 diamond series |
| Microphones | Bruel & Kjaer, Schoeps |
| Mixing Board | Rens Heijnis custom design |
| Awards | |
| Instruments | |
| Original Recording Format | |
| Producer | Walter van Hauwe |
| Recording Engineer | Jared Sacks |
| Recording location | St. Martin's Church, East Woodhay, UK in February 2003 |
| Recording Software | Pyramix bij Merging |
| Recording Type & Bit Rate | DSD64 |
| Speakers | Audiolab, Holland |
| Release Date | October 26, 2018 |
Press reviews
Luister
Het Britse ensemble brengt hier wederom een voortreffelijke vertolking. Het is technisch hoogstaand spel, gecombineerd met aandacht voor elk detail, een grote dosis flair en een schitterende homogeniteit en transparantie. Hier wordt duidelijk niet alleen met het hoofd gemusiceerd, maar ook met het hart.
American Record Guide
I felt as if I were in the midst of the instruments. (…)
Audiophile Audition
outstanding period instrument ensemble … Hearing these delightful works in multichannel surround can only bring the listener closer to the music
BBC Music Magazine
Florilegium plays with spirit and charm, responding intuitively to Telemanns pellucid textures and affective inflections. …. hope we do not have to wait another five years for. vol. 3
International Record Review
Another splendid disc from Florilegium recorded with spectacular fidelity and imagination. Ashley Solomons playing on a modern copy of a 1720 flute is delightful, but then so is the ease and charm of all the playing here. Interpretation of a very high calibre… theyre given elegant, beautifully weighted, stylish performances …. Nothing is ever too frantic, the faster dances are given with the lighter of gaits, and always theres an intimacy of interreaction …. Ashley Solomons flute-playing is outstanding, showing immense variety of colour and dynamic, as is clear in the delectable climax to the Prelude of the third Quator Another excellent reading, and a fine recording throughout
The Observer
This cd will cumulatively constitute a unique contribution to the genre
Classics Today
I don't think I've ever heard a more beautiful album of Baroque chamber music than this one. The sonics perfectly complement the interpretation.
A warm acoustic space, with microphones placed an ideal distance from the players, allows the musicians–not the engineer–to create the necessary atmosphere and blend, with no compromise in clarity or presence. In the Multichannel DSD format, the acoustic space has additional tactility, and the ensemble achieves an almost physical presence in your listening room.
Even if you don't ordinarily care for Telemann or Baroque chamber music, you may well find yourself won over by the manifold excellence of this production on both musical and technical grounds. It doesn't get any better.
Only logged in customers who have purchased this product may leave a review.