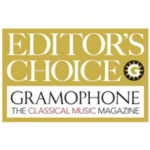 John Dowland (1563-1626) was one of England's greatest composers and lutenists, as well as a ground-breaking innovator. It was Dowland who effectively created the English lute-song, imaginatively drawing together elements from the broadside ballad, dance music, consort song and madrigal. He is famous for his passionate and almost obsessive melancholy which is never far away in his music, with sleep and death being sought as a release from earthly woes. Although clearly an affectation of the time, it was one which drew an acutely personal response from Dowland. He produced four marvelous books of songs and ayres, as well as over 100 solo pieces. The solos include virtually every form used by lutenists at the time: fantasies, dance movements (most notably, pavans and galliards) ballad tunes and sets of variations. In our own day, Dowland's music is very much thought of as being fresh and inventive, yet in his preface to A Pilgrime's Solace (1612) he mentions that his contemporaries thought otherwise. Although his music was admired throughout Europe for its tunefulness, dark melancholy and chromaticism, Dowland was still using older forms of composition, rather than the more fashionable lighter dances which were in vogue at the time. His pavans are written in an imitative style, found in consort music, which is so very different from the bass-driven harmonic textures of the younger generation such as Robert Johnson and Daniel Bacheler. Of the six pieces which begin this record, 'Lachrimae Pavin' and 'The Earl of Essex Galliard' also appear in Dowland's books of songs: Lachrimae Pavin as the song, 'Flow my teares' (Book Two, 1600), and the Earl of Essex Galliard as 'Can she excuse my wrongs' (Book One, 1597). (…) from liner notes (Mathhew Wadsworth)
Tracklist
2.
Forlorn Hope Fancy
04:00
4.
Lachrimae Galliard
03:05
5.
My Lord Willoughby's Welcome Home
01:31
6.
The Right Honourable Robert, Earl of Essex, His Galliard
01:59
7.
Greensleeves Francis Cutting
03:59
8.
Toccata Arpeggiata
02:52
11.
Chiaconna in partite variate
03:20
17.
Chaconne des Harlequins
03:12
Total time: 00:56:27
Additional information
| | |
| --- | --- |
| Label | |
| SKU | 24206 |
| Qualities | |
| Channels | |
| Artists | |
| Composers | |
| Genres | |
| Cables | van den Hul T3 series |
| Digital Converters | EMM Labs Meitner ADC & DAC |
| Mastering Engineer | Jared Sacks |
| Mastering Equipment | B&W 803 Diamond Series Speakers |
| Microphones | Bruel & Kjaer 4006, Schoeps |
| Mixing Board | Rens Heijnis custom design |
| Awards | |
| Instruments | |
| Original Recording Format | |
| Producer | Jonathan Freeman-Attwood |
| Recording Engineer | Jared Sacks |
| Recording Location | St. Martin's Church, East Woodhay, UK in September 2005 |
| Recording Software | Pyramix, Merging Technologies |
| Recording Type & Bit Rate | DSD64 |
| Speakers | Audiolab, Holland |
| Release Date | January 19, 2014 |
Press reviews
Gramophone
This is Matthew Wadsworth's finest release to date,… a gem of an album, which exudes intelligence, sensitivity and sheer class (…) (….)A richly painted recital that really shouldn't be missed." (…) Editors Choice
Classical
The blind lutenist presents a well balanced album of lute treasures. Wadsworth's touch is fleshier, more personal than before. The low weighty throb of the bass strings haunts royally. Cutting's Greensleeves cunningly disguises the familiar, while Kapsberger's Toccata arpeggiata spreads out the instrument's beauty like a fan. Piccinini's Chiaconna dances with a slow, courteous lightness. The album is graceful, civilised and intelligent, lacking perhaps just the slightest hint of dangerous abandon.
Lute Society
Mood music for Tudor banquets Classic FM (…) Wadsworth is surely one of the finest of the recently-emerges generation of players, and anybody doubting this will surely have such doubts laid to the rest on listening to this recording. (…) Excellent recording by a first class player, and one that I expect to play over and over again.
International Record Review
Wadsworth here shows that he is worthy of joining the company on this disc as a master of the lute. His discreet ornamentation and rhythmic nuances (particularly in the Visée) are well judged, his tone always full and capable of infinite variety.
American Record Guide
A gentle, meditative collection of works from Dowland and other masters of the lute (…) (…) the sound here is extremely full and resonant, the playing excellent.
Audiophile Audition
The careful miking, hi-res original DSD recording, and surround sound brings out the deep, rich and gorgeous multi-stringed tone of the lute, which sound so much more expressive in this music than the modern guitar. The sound is even better than that given Sting's lutenist accompanist on his recent much-promoted recording of lute songs. The theorbo or chitarrone has even more bass end, having been developed to be part of the basso continuo ensemble accompanying songs and stage productions. Eventually solo music for the instrument began to appear. The six dance-form movements for theorbo by De Visée are interesting in that he stressed the lowest octave more than most composers of the period, getting an effect akin to the left and right hands of a keyboard instrument.
International Record Review
Wadsworth here shows that he is worthy of joining the company on this disc as a master of the lute. (…)
BBC Music Magazine
an excellent introduction to the repertoire of the instrument's Golden Age. (…) (…) Technically a master indeed of his instrument. (…) (…) Cleanly articulated sounded, recorded in rich detail.
Classic Fm
Atmospherically recorded, the talented Wadsworth plays a sombre programme of works from the 16th and early- 17th century. Mood music for Tudor banquets.
Toccata
Geschickt und spannend.
Luister
Stijlgevoel, elegantie en autoriteit, heel mooi opgenomen, in een Engels kerkje, zonder enige vorm van galm maar je voelt wel de ruimte. (…)
Concerto
Wadsworth lädt doch mit der Noblesse seines Spiels zum genaueren Hinhören ein. Er verfügt über einen sauberen und schön abgerundeten Ton, außerdem über ein feines Gespür für die Anmut der Musik (…)
Only logged in customers who have purchased this product may leave a review.