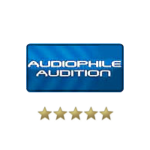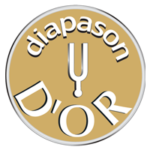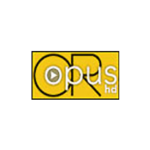 This CD presents music composed by Benjamin Britten and Dmitri Shostakovich, two striking personalities from recent 20th-century musical history, who were also united by an intimate friendship. Britten had admired the music of Dmitri Shostakovich (1906-1975) since the 1930s, and since that time he had been influenced by it. This was the area of Shostakovich's best known and most often performer symphony, the Fifth, written in 1937. It was composed amidst the worst terror of the Stalinist regime, the paranoia, the culture of spying and betrayal, the pogroms and mass executions. Strangely enough, both the public and the Soviet government considered this symphony a mystery. Shostakovich is working with double meanings in this work: behind a charming smile, a hideous tragedy is taking place. It is this very symphony which Britten quotes at the beginning of this Second suite in d minor (1967), as a gesture of solidarity and sympathy.
Tracklist
Please note that the below previews are loaded as 44.1 kHz / 16 bit.

1.

Concerto nr. 2 in G major for Cello and Orchestra, op. 126 - Largo

14:57

2.

Concerto nr. 2 in G major for Cello and Orchestra, op. 126 - Allegretto

04:40

3.

Concerto nr. 2 in G major for Cello and Orchestra, op. 126 - Allegretto

16:43

4.

Third Suite for Cello Solo, op. 87 - Lento (introduzione)

03:07

5.

Third Suite for Cello Solo, op. 87 - Allegro (marcia)

01:51

6.

Third Suite for Cello Solo, op. 87 - 6Con moto (canto)

01:11

7.

Third Suite for Cello Solo, op. 87 - Lento (barcarola)

02:28

8.

Third Suite for Cello Solo, op. 87 - Allegretto (dialogo)

01:54

9.

Third Suite for Cello Solo, op. 87 - Andante espressivo (fuga)

02:20

10.

Third Suite for Cello Solo, op. 87 - Fantastico (recitativo)

01:37

11.

Third Suite for Cello Solo, op. 87 - Presto (moto perpetuo)

00:51

12.

Third Suite for Cello Solo, op. 87 - Lento solenne (passacaglia)

05:53

13.

Third Suite for Cello Solo, op. 87 - Molto semplice (three Russian folk songs and Requiem melody)

04:17
Total time: 01:01:49
Additional information
| | |
| --- | --- |
| Label | |
| SKU | 25308 |
| Qualities | |
| Channels | 2ch Stereo, 5ch Surround Multichannel, 2ch Stereo & 5ch Surround |
| Artists | |
| Composers | |
| Genres | |
| Cables | van den Hul |
| Digital Converters | Grimm A/D DSD / Meitner DA |
| Mastering Engineer | Jared Sacks |
| Mastering Equipment | B&W 803 diamond series |
| Microphones | Bruel & Kjaer, Schoeps |
| Mixing Board | Rens Heijnis custom design |
| Awards | audiophile-audition-5, bbc-music-5-5, bbc-music-tech-excellence, classique-info-ring, diapason-dor, luister-10, Opus-HD-dOr |
| Conductors | |
| Instruments | |
| Original Recording Format | |
| Producer | Hein Dekker, Jared Sacks |
| Recording Engineer | Jared Sacks |
| Recording location | Krakow Poland, Doopgezinde Kerk Deventer Holland 2008 |
| Recording Software | Pyramix bij Merging |
| Recording Type & Bit Rate | DSD64 |
| Speakers | Audiolab, Holland |
| Release Date | January 13, 2014 |
Press reviews
BBC Music Magazine
Late night sessions an a meticulous approach bring audio perfection in Britten and Shostakovitch (…) The sound engineers have succeeded fantastically in capturing the tricky balance between cello and orchestra in a life-like way. The bass drum, too, is absolutely terrifying and life-like in its presence, and there's amazing clarity in the Scherzo movement.' Award 2009 for "Technical Excellence in Recording".
Philadelphia Inquirer
The most mature performance is Pieter Wispelwey's reading of Cello Concerto no. 1, which avoids histrionics and primary colors in a performance of great concentration and mastery, but doesn't illuminate the music's enigmas so much as present their full implications. (…)
American Record Guide
Wispelwey is one of the deepest of contemporary cellists, and his performances get the most out of these pieces. His quiet, inevitable reading of the concerto, all of it with the same metronome marking, is different from everyone else's. The recorded sound is excellent, and the conductor brings out elements in the orchestra that I had never noticed before. (…)
Classique Info
Cet album, de grande inspiration est encore une référence dans la discographie des partitions et montre encore que Pieter Wispelwey est un artiste absolument incontournable.
Rondo
Britten: (…) die Selbstverständiglichkeit in der Phrasierung ist gewachsen, die innere Ruhe auch, Schon, auf diese Art älter zu werden.
www.opusklassiek.nl
Wispelwey maakt er een buitengewoon avontuurlijke reis door de diepe krochten van de menselijke ziel van, met fenomenale streekwisselingen en het juiste 'Fingerspitzengefühl', kleurrijk, van het heroïsche naar het dichterlijke, van het intuïtief manlijk krachtige naar bijna vrouwelijke tederheid, met die zo volbloedige sonoriteit in alle registers, ook in het pianissimo, die het spel van Wispelwey (hij speelt op een cello uit 1760 van de hand van Giovanni Battista Guadagnini) zozeer kenmerkt.
Klassik.com
Der Cellist steigt mit der Palette seiner spieltechnischen Potenziale und Identifikationskraft in die dritte Suite für Cello solo von Benjamin Britten, op. 87. Alles was diese gewitzte neunsätzige Virtuosenstück an Überraschungen offeriert, wirbelnde russische Folklore, brillant-parodistische Einschübe, eloquente melodische Linien, kontrastvolles Fugenspiel und immer wieder Nachklänge auf das Bach-Spiel von Rostropovich, öffnet Wispelwey in einer differenzierten Klangwelt auf seinem wundervollen Guadagnini-Cello. Spieltechnisch wie musikalisch bleibt er dieser Fülle an überraschenden Wendungen keinen Deut schuldig.
Luister 10
Twee wonderlijke werken geschreven in de herfst van het leven van de componisten. De ene grimmig en vol ironie, de ander doordrongen van een mildheid en de wijsheid van jaren. Wispelwey haalt alles uit de kast om het verhaal van deze lastige en vaan onderschatte derde Suite van Britten te vertellen. Dat Wispelwey dat kan is geen verrassing meer. Dat hij in het Celloconcert schitterende partij krijgt van Sinfonietta Cracovia wel. Het orkest spelt scherp, spits en waar nodig zalvend lyrisch. Toch blijft de belangrijkste redden om de cd aan te schaffen de prachtige nieuwe opname van Brittens Derde cellosuite.
Volkskrant
Wispelwey, die deze stukken inmiddels door en door eigen heeft gemaakt, laat een doorleefd geluid horen, met groots uitgezongen, soms over elkaar heen vallende lijnen, bij wijlen afgewisseld met venijnige staccatotonen. In het concert wordt hij uitstekend gesteund door Jurjen Hempel en zijn Poolse stoottroepen, waaronder vooral de hoornbrigade uitblinkt.
HVT
Muziek voor de wat meer gevordere amanteur van klassieke muziek. Of juist niet, Want beide componisten staan met beide benen in de 20ste eeuw.
Muziek gaat overall dwars doorheen. Altijd!
Opus Haute Définition
Pieter Wispelwey offre ici une remarquable vision du concerto de Chostakovitch, à la fois inspirée et porteuse d'une profondeur de ton que nombre de versions ultérieures n'ont pas, ni dans leurs discours, musicale, ni dans leur façon d'appréhender la partition. De même, la suite de Britten révèle son monde intérieur grâce au jeu savamment dosé de Wispelwey. In SACD en pur DSD qui hantera longtemps les esprits.
Only logged in customers who have purchased this product may leave a review.