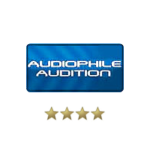 On my music Whenever I am writing a work, I face the challenge of striking a balance between 'the freedom' and 'the necessity'. The equilibrium between them should not be seen as a static and still element, but as something continuously moving. This point of poise is the living heart of my work. Rather than as a 'physical' place within the work, it can be perceived as the meeting point of freedom and necessity. The first shaped idea for a composition is a free action, a lively bunch of notes. From there on, an exploration of all the possibilities inherent in this first element starts. Whilst the original action is in itself completely free, it is then necessarily followed by a group of consequences. Together, this might be enough to create the work, but on the other hand, a piece might require a new free action which, related to the foregone consequences of the first idea, stirs up a new group of consequences. Put as a basic formula: Few actions, many consequences. As in geometry: Few axioms, many theorems and corollaries. Generally, I am not interested in working continuously; but rather in studying the impact of my initial actions. What particularly intrigues me is that zone where music is not a 'wish' but a 'need'. To illustrate this with another example from the field of geometry: An equilateral triangle only really exists in the mind of those who understand it out of its abstract substance, since it is in fact only possible to draw an equilateral triangle approximately. It thus exists in a place where the ethical inner nature of a person knows to be right or not, to be true or false. The music I write aims to originate and live from there. Life, as well as music, is constantly searching a point of poise. My connection with the recorder dates from many years ago. In the late 1980's a colleague asked me (…)
Read more
Tracklist
Please note that the below previews are loaded as 44.1 kHz / 16 bit.

2.

Fade Control Op. 47_C

07:07

4.

Clockwork Tocatta Op. 68_C - Disco Rhythm

03:59

5.

Sonatina In Quartetto Op. 65_F - Disco Minuet

02:58

6.

Sonatina In Quartetto Op. 65_F - Disco Rondo

03:00

7.

Sonatina In Quartetto Op. 65_F

02:19

8.

Beata Viscera Op. 74_B

04:35

9.

Clockwork Game Op. 72_A

11:32

10.

Pensieri Del Tramonto Op. 107 - Molto Andante

04:54

11.

Pensieri Del Tramonto Op. 107 - Poco Andante

03:47

12.

Pensieri Del Tramonto Op. 107 - Scorrevole

04:56
Total time: 00:58:43
Additional information
| | |
| --- | --- |
| Label | |
| SKU | 25707 |
| Qualities | |
| Channels | 2ch Stereo, 5 Channel Surround Sound, 2ch Stereo & 5ch Surround |
| Artists | |
| Composers | |
| Genres | |
| Cables | van den Hul |
| Digital Converters | Meitner EMM Labs A/D and D/A |
| Mastering Engineer | Jared Sacks |
| Mastering Equipment | B&W 803 diamond series |
| Microphones | Bruel & Kjaer, Schoeps |
| Mixing Board | Rens Heijnis custom design |
| Awards | |
| Instruments | |
| Original Recording Format | |
| Producer | Jared Sacks |
| Recording Engineer | Jared Sacks |
| Recording location | Doopgezinde Kerk Deventer The Netherlands 2007 |
| Recording Software | Pyramix bij Merging |
| Recording Type & Bit Rate | DSD64 |
| Speakers | Audiolab, Holland |
| Release Date | April 12, 2014 |
Press reviews
www.allmusic.com
Loeki Stardust Quartet plays with astonishing virtuosity, creating unbelievable sounds from an array of recorders. The sound of the SACD is superb – clean and crisp, with an intimacy that makes you feel that you could reach out and touch the performers. , Editor's Choice
Gramophone
Caldini is especially skilled at creating unique sound worlds by combining the instruments in a variety of configurations, so the disc has a variety not usually associated with the recorder quartet genre. Caldini's ensembles are often wonderfully quirky and create really unconventional sonorities. (…) (…) Loeki Stardust Quartet plays with astonishing virtuosity, creating unbelievable sounds from an array of recorders. The sound of the SACD is superb — clean and crisp, with an intimacy that makes you feel that you could reach out and touch the performers. www.allmusic.com The mission to rescue the recorder gets another boost from these lively players. (…) This is a disc that ought to appeal to recorder enthusiasts wherever the emphasis of their interests lies and should ensure that Caldini (who contributes succinct notes on each piece) gains a wider following for his substantial and attractive recorder output.
American Record Guide
The super audio CD is brilliantly clear and the channelling brings the concert atmosphere into your home theatre system, complete with audible breaths of the performers. Rhythm is paramount as each piece propels itself forward. The melodic material, especially in the deeper recorders, keeps the sound varied and interesting; and there is much more variety than I expected from a minimalist.
Klassik.com
Das ALSQ beweist einmal mehr seinen hervorragenden Ruf. Die vier Spieler gestalten die minimalistischen Stücke mit einer rhythmischen Präzision, die dem vom Komponisten bequemsten Bild des Uhrwerks in nichts nachsteht, wissen aber in den 'vokalpolyphone' Stücken' auch, großes klanglichen Volumen von sonore Qualität zu erzeugen (…) Wer zeitgenössische Musik für Blockflöte(n) sucht, bekommt hier einen interessantern Ansatz.
Only logged in customers who have purchased this product may leave a review.