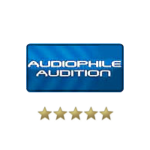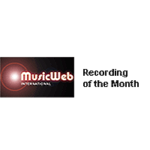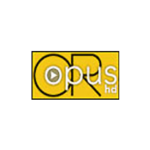 Hilary Tann (b.1947) was born in Wales and is now based in upstate New York. Her music is influenced by her love of her homeland, her strong identification with the natural world and an interest in the traditional music of Japan.
The ancient Celtic story about 'The Song of Amergin' dates back to the Milesian invaders of Ireland (from the Iberian Peninsula) in around 1530 BC. The then rulers of Ireland asked for a three-day truce during which the Milesians should lie at anchor nine waves' distance from the shore. A magical storm was conjured up in an attempt to drive the invaders away but the Milesian druid Amergin sang an invocation and was able to part the storm and bring the ship safely to land.
Amy Marcy Chene-Beach (1867-1944) was a child prodigy; she was able to sing forty tunes accurately aged just one and at four began composing. She began piano lessons at six and at fourteen received her only formal training in composition; one year of harmony and counterpoint with Junius W. Hill. London-born Sally Beamish (b.1956) was taught to read and write music by her mother at the age of four and began composing almost immediately. At five she took up the piano and later the violin, changing to viola at fifteen. Successful careers as violist and composer ran happily side-by-side until the theft of her viola and a move to Scotland (both in 1989) helped her decide to concentrate on composing. Composition teachers have included Oliver Knussen, Luciano Berio, Lennox Berkeley, and Harrison Birtwistle.
Born in Edinburgh in 1928, Thea Musgrave initially studied at University there and later with Nadia Boulanger at the Paris Conservatoire. On returning to Britain she quickly became a prominent member of British musical life. In 1970 she became a Guest Professor at the University of California and has lived in America since 1972. Jean-Louise Dumont-Farrenc (1804-1875) showed musical talent from an early age and at fifteen began studies with Anton Reicha, composition teacher at the Paris Conservatoire. Whilst there, she met Aristide Farrenc, a flute student ten years her senior. They married when Louise was seventeen and she discontinued her studies in order to perform throughout France with her husband.
Tracklist
Please note that the below previews are loaded as 44.1 kHz / 16 bit.

1.

From the Song of Amergin (flute, viola and harp)

10:47

2.

Theme and Variations (flute and string quartet)

21:02

3.

Words For My Daughter (flute and piano)

07:23

4.

Impromptu (flute and oboe)

05:22

5.

Trio op. 45 (flute, cello and piano) - allegro deciso

08:39

6.

Trio op. 45 (flute, cello and piano) - andante

05:28

7.

Trio op. 45 (flute, cello and piano) - scherzo

04:42

8.

Trio op. 45 (flute, cello and piano) - presto

04:47
Total time: 01:08:10
Additional information
| | |
| --- | --- |
| Label | |
| SKU | 26408 |
| Qualities | |
| Channels | 2ch Stereo, 5ch Surround Multichannel, 2ch Stereo & 5ch Surround |
| Artists | |
| Composers | |
| Genres | |
| Cables | van den Hul |
| Digital Converters | Grimm A/D DSD / Meitner DA |
| Mastering Engineer | Jared Sacks |
| Mastering Equipment | B&W 803 diamond series |
| Microphones | Bruel & Kjaer, Schoeps |
| Mixing Board | Rens Heijnis custom design |
| Awards | audiophile-audition-5, musicweb-rec-of-month, Opus-HD-dOr, opzij-5 |
| Instruments | |
| Original Recording Format | |
| Producer | Hein Dekker |
| Recording Engineer | Jared Sacks |
| Recording location | Doopgezinde Kerk Amsterdam The Netherlands 2008 |
| Recording Software | Pyramix bij Merging |
| Recording Type & Bit Rate | DSD64 |
| Speakers | Audiolab, Holland |
| Release Date | January 28, 2014 |
Press reviews
Fono Forum
nur Werke von Komponistinnen! (…) Emily Beynon und ihre Musikerfreunde präsentieren dieses kontrastreiche Programm auf brillantem Niveau. Ein Album für die Insel!
Telegraaf
Wat een prachtig geluid! Bovendien weet de rasmuzikale Beynon zich omringd door uitstekende collega's. In een impromptu van Thea Musgrave buitelen haar fluit en de hobo van Alexei Ogrintchouk vijf minuten genoeglijk om elkaar heen. Tot de substantilere werken behoort een lyrisch trio voor fluit, cello en piano van Louise Farrenc, volbloed romantiek namens een Franse componiste die kon rekenen op de bewondering van Schumann.
OPZIJ
Dat haar dramatische muziek ontspringt uit liefde voor de natuur van haar geboorteland Wales, is overduidelijk in de werken van Hilary Tanns. Daarna even bijkomen met een romantisch strijkkwintet uit 1915 van Amy Beach. Ook een intrigerend speels werkje van Thea Musgraves voor fluit en hobo uit 1967 dat associaties opwekt met een wegvliegende vogel. Al met al een cd die boeit tot het eind, excellent van uitvoering en opnamekwaliteit.
Opus HD
Voici un programma la fois original et pertinent, regroupant des uvres pour flte, avec accompagnement, de 5 compositeurs fminins. Cinq femmes dont l'originalit d'criture n'est pas le seul intrt de ce bel enregistrement en pur DDSD. Cinq femmes que la jeune fltiste dfend avec brio. Principale flte de l'Orchestre du Royal Concertgebouw d'Amsterdam, cette dernire se distingue par un jeu o douceur, subtilit et virtuosits confondent au cur de phrases au souffle idal. () Emily Beynon, avec beaucoup de finesse nous ouvre les portes d'un domaine, celui de la flte, dans lequel, vidence, il reste beaucoup de notes entendre. Tout simplement indispensable
HVT
Een bewuste keuze voor werken van vrouwelijke componisten, een afwisselende bezetting, met medewerking van 'toonkunstenaars' in de strikte zin van het woord. (…) Emily Beynon paart een prachtige toon aan een doorleefde voordracht (…) (…) Ik ben blij dat gekozen is voor deze werken van uitsluitend vrouwelijke componisten, een groep die altijd sterk ondergewaardeerd is.
Klassieke Zaken
Emily Beynon, de eerste fluitiste van het Koninklijk Concertgebouw Orkest in de hoofdrol, we maken kennis met de kwaliteit van musici die we voornamelijk kennen als onderdeel van een groter geheel. () Zij laat ons kennismaken met vijf werken van vijf vrouwelijke componisten wiens levens tezamen zo'n twee eeuwen muziekgeschiedenis beslaan. () () Deze werken zijn echt speciaal, zeker in de onovertroffen uitvoering van Beynon and friends!
Music WEB
Emily Beynon is respected as one of the best living flute players, and for good reason. Her innate musicianship is apparent in everything she plays; even the simplest melodies are transformed into beautifully crafted musical shapes in her hands (…) The quality of playing on this disc is exceptional throughout. Each performance is impeccable and musically engaging. The choice of works is fascinating, giving an opportunity for some less well known works to be heard and demonstrating the diversity in styles between the different composers that are represented. Unmissable.
cd of the month
International Record Review
Emily Beynon, principale flute with the Royal Concertgebouw Orchestra, is one of those players who captive simply because of the glorous sound they make. (…) this is one of the finest multicomposer discs to have come my way in a very long time.
Gramophone
Top-flight flautist in an all-female selection (…) Beynon's playing is splendid throughout and she is ably supported by her circle of friends. The sound is excellent, close-miked without being overpowering and with a natural ambience.
Only logged in customers who have purchased this product may leave a review.