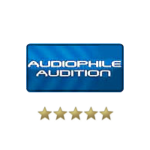 The Holland-America Line (HAL) was originally a shipping company that maintained an ocean route between the Netherlands and the United States. Before the days of air travel, the Rotterdam-New York journey played an important role for emigrants from Europe to America. During the 1930s, thousands of Europeans departed on one of the HAL ships, traveling from the Wilhelmina dock in Rotterdam to the United States, in search of a better life or a safe refuge. Many left their native countries forever in order to escape the growing threat of the nazi regime. This was also the case for Erich Collin, Roman Cycowski, and Harry Frommermann, all of whom sang in the famous Comedian Harmonists, and all three of whom were Jewish. They fled from Germany after the Nazis had disbanded their ensemble; ultimately they emigrated to the USA. America was not just the land of the free; it was a world power in the music business. European musicians had already been drawing inspiration from American examples for many years; the Comedian Harmonists, first set up in Berlin by Harry Frommermann in emulation of the American Revelers, were no exception. In the late 1930s, the American musical landscape was more fertile than ever. Jazz, which originated in black music, was undergoing a whirlwind development (swing, big band). White composers of musicals produced one immortal song after another: the American Songbook was coming into being. The influence of jazz on the originally European-derived folk music led to the development of bluegrass. Founded in 1930, the Mills Brothers are at first referred to as four boys and a guitar. They imitate brass instruments so convincingly that the labels on their records announce no musical instruments or mechanical devices used in this recording other than one guitar. The Ink Spots, modeled after the Mills Brothers, are founded in 1934. They accompany themselves on tenor guitar (a four-stringed instrument related to the banjo, with a characteristically high-pitched and clear-toned sound) and cello, which is played pizzicato as though it were a double bass. The consistently recurring guitar introduction is a hallmark of the Ink Spots' recordings. The Delta Rhythm Boys owe a large part of their fame to the number Dry Bones, which can be viewed as a musical anatomy lesson based on a Biblical text. The prophet Ezekiel has a vision: he wanders through a valley filled with skeletons. God piles up the bones, breathes life into them, and creates an army that helps the Jews to escape from Babylonian captivity. This was a popular theme for black preachers….
Tracklist
Please note that the below previews are loaded as 44.1 kHz / 16 bit.

1.

It Don't Mean A Thing (If Ain't Got That Swing)

02:59

2.

Bel Mij Even Op (7.7.7.7.7)

02:58

5.

Into Each life Some Rain Must Fall

03:50

6.

& Jones - The Flatter The Plate_Hoe Platter Het Bord

02:04

10.

Mijn Broer Maakt Voor Het Hoorspel Geluiden

05:17

11.

I'm Making Believe

03:46

14.

Morgen Vaar Ik Weg

03:57

16.

& Jones - Lou De Ladenlichter

02:28

19.

New York, New York

03:02

20.

Does Your Heart Beat For Me

03:21
Total time: 01:06:37
Additional information
| | |
| --- | --- |
| Label | |
| SKU | 29008 |
| Qualities | |
| Channels | |
| Artists | |
| Composers | Bernstein, de Leur, Dunk, Ellington, Fisher, Heymann, Johnny, Jones, Mackeben, Mills, Monaco, Morgan, Ninaber, Oakland, Raymond, Speer, Traditional, Warren |
| Genres | |
| Cables | van den Hul |
| Digital Converters | EMM Labs Meitner A/D & D/A |
| Mastering Engineer | Jared Sacks |
| Mastering Equipment | B&W 803 diamond series |
| Microphones | Bruel & Kjaer, Schoeps |
| Mixing Board | Rens Heijnis custom design |
| Awards | |
| Instruments | |
| Original Recording Format | |
| Producer | Jared Sacks |
| Recording Engineer | Jared Sacks |
| Recording location | MCO studios Hilversum Holland 2008 |
| Recording Software | Pyramix bij Merging |
| Recording Type & Bit Rate | DSD64 |
| Speakers | Audiolab, Holland |
| Release Date | January 20, 2014 |
Only logged in customers who have purchased this product may leave a review.