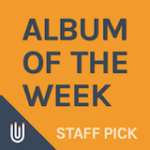 February 2016 marks the fiftieth anniversaryof the first public performance of the Thad Jones-Mel Lewis Orchestra, a band that set the standard for modern, innovative, swinging big band jazz, a standard that's been unmatched since. We're thrilled to share these recordings with the public to commemorate this historical landmark. These recordings capture the earliest days of the Jones – Lewis orchestra. They were made by Resonance Records founder and president George Klabin when he was only 19 years old. The whole affair was unusually serendipitous: a historic ensemble as it emerged on the scene, full of energy and vibrancy recorded by George, a self taught engineer, with his Crown 2 track tape machine and a simple protable mixing board.
Tracklist
2.
All My Yesterdays
04:30
4.
Mornin' Reverend
04:37
5.
The Little Pixie
15:25
6.
Big Dipper (Alternate Take)
07:24
8.
Lover Man (Oh, Where Can You Be?)
05:18
9.
Ah, That's Freedom
10:04
10.
Don't Ever Leave Me
04:27
11.
Willow Weep For Me
06:14
13.
Polka Dots and Moonbeams
03:53
14.
Mornin' Reverend (21 March 1966)
05:44
15.
All My Yesterdays (21 March 1966)
04:19
16.
Back Bone (21 March 1966)
12:44
Total time: 02:00:46
Additional information
| | |
| --- | --- |
| Label | |
| SKU | 2XHDR1051 |
| Qualities | |
| Channels | |
| Artists | |
| Composers | |
| Genres | |
| Digital Converters | Merging Horus and HAPI Analog to DSD Converters with dCS Vivaldi Clock |
| Headphones | Beyer Dynamic |
| Mastering Engineer | Rene LaFlamme and Andre Perry at 2xHD – Transfer from Analog Master Tape to DSD 256fs. |
| Microphones | AKG 451, ElectroVoice 654a, Neumann U67, Beyer Dynamic M80 |
| Notes | For the 2xHD transfer of this recording, the original 1/4", 15 IPS NAB Master Tape was played on a Nagra-T modified tape machine with high-end tube playback electronics, wired with OCC Silver Cable from the playback head direct to a Telefunken EF806 Tube. The Nagra-T has one of the best transports ever made, having four direct drive motors, two pinch rollers and a tape tension head. We did an Analog Transfer to DSD256 (11.2mHz) using Merging Horus and HAPI A/D converters and a dCS Vivaldi Clock. Each format (DSD 2.8mHz, DSD 5.6 mHz and DSD 11.2 mHz) was created from that transfer. |
| Awards | |
| Original Recording Format | |
| Producer | Zev Feldman, George Klabin |
| Recording Engineer | George Klabin |
| Recording location | The Village Vanguard, New York City, New York |
| Recording Type & Bit Rate | Analog to DSD256 |
| Tape Recorder | Crown 2 Track Analog with Ampex 4 Channel Mixer |
| Release Date | October 7, 2016 |
Press reviews
AllMusic
A thrilling, thoughtfully curated two-album collection, All My Yesterdays presents the debut 1964 performances of the innovative Thad Jones/Mel Lewis Orchestra. Recorded by George Klabin, then a 19-year-old college sophomore, jazz radio DJ, and budding sound engineer at Columbia University.
These recordings showcase the band in two uproariously received performances at the legendary Village Vanguard, their home for 50 years and counting. Initially intended as a way to attract a record deal for the band, the tracks have remained largely unheard by the general public. Here, they are presented in full with a detailed liner-notes booklet featuring pictures, essays, and interviews with Klabin and others.
Recorded by Klabin alone, using minimal equipment by modern standards, with only the musicians themselves to help move microphones as needed, the recordings sound remarkably clear and capture the electric atmosphere of the band's debut.
Highlighted by Jones' bop-oriented trumpet solos and grounded by Lewis' rhythm section featuring pianist Hank Jones, guitarist Sam Herman, and bassist Richard Davis, the orchestra was a lithe, forward-thinking yet always swinging entity that helped move large ensembles into the post-bop era. It also didn't hurt that the band was populated with a cross-generational cadre of virtuoso musicians including saxophonists Joe Farrell, Pepper Adams and Eddie Daniels; trumpeters Jimmy Owens and Snooky Young; trombonist Bob Brookmeyer; and others.
All of this is quite evident on these recordings, which put you front and center at the Village Vanguard on February 7, 1966 as saxophonist Jerry Dodgion soulfully leads the band into an explosive version of Jones' swinging, gospel-inflected blues "Back Bone." From that moment onward the band rarely lets up, with Lewis driving the arrangements with his roiling, foot-tapping pulse and Jones calling out solos and improvised background phrases. The second half of music, recorded March 21, 1966, features an equally captivating performance from the band and a longer set list, including dynamic versions of "Low Down," "Ah, That's Freedom," "Mean What You Say," and more. While the Thad Jones/Mel Lewis Orchestra has an extensive oeuvre of recorded music to enjoy, All My Yesterdays captures the band at its brilliant, joyous start.
Reviewer's Rating 4.5 of 5 Stars, Reader's Rating: 5 of 5 Stars"
Only logged in customers who have purchased this product may leave a review.