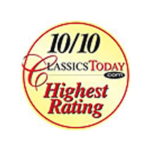 American Angels is the diary of our journey to the roots of Anglo-American spiritual vocal music. It includes songs of redemption and glory spanning the years from the American Revolution to the present day: eighteenth-century psalm settings and fuging tunes from rural New England, nineteenth-century folk hymns and camp revival songs from the rural South, and gospel songs originating in Northeastern cities and adopted in the late nineteenth century by rural Southerners. Each of these musical styles has played its own part in an interweaving of oral and written traditions, in which favorite older tunes have survived and flourished from one generation to the next. We love the fact that these tunes have been treasured by so many others before us. They have been printed again and again in the tunebooks, and imprinted on the memories of generation after generation of singers, who continue to sing them at singing conventions, in worship services, and in many other settings.
The story of the rural American sacred music featured in American Angels opens with the attempts of certain eighteenth-century colonists to "improve" upon the lining out of psalms. In this practice—the main musical worship practice in the Colonies at the time— a deacon read out a line of text, the congregation responded by singing it, the deacon read out another line of text, and so on. How did those in favor of replacing the "old way of singing" with "regular singing" accomplish their goal? With the introduction of the singing school, where students practiced singing the octave scale with European solmization syllables, fa-sol-la-fa-sol-la-mi-fa, and learned to sing music composed in three and four parts. The singing school acted as a primary means of teaching and disseminating music in New England during the eighteenth century.
The musical settings of psalms and hymns taught in the earliest singing schools and published in the first colonial American tunebooks were imported from England. But by the late eighteenth century, New England tunesmiths—singing school masters who had themselves attended the singing schools—had started to make their own contributions. Many of them compiled their own tunebooks, which they sold to singing school students in each town they visited. They were at first greatly influenced by the English composers of their day, but soon the sound of their compositions began to reflect their rural American origins. Most frequently taking their texts from the English poet Isaac Watts, the New Englanders wrote pieces intended both for worship and for artistic expression. They favored among other styles four-part homophonic settings of psalms, such as Poland and Amanda, and fuging tunes featuring both homophonic and imitative sections, such as Blooming Vale. In both forms, the tenor line holds the tune, but the other three voices carry equally strong, independent, melodies.
Read more
Tracklist
Please note that the below previews are loaded as 44.1 kHz / 16 bit.

1.

INVITATION - Holly Manna

02:19

2.

INVITATION - Abbeville

02:30

3.

INVITATION - Wondrous Love

02:40

4.

INVITATION - Sweet Hour of Prayer

03:17

6.

GRACE - Dunlap's Creek

02:19

7.

GRACE - New Britain

03:09

8.

JOURNEY - The Morning Trumpet

03:27

9.

JOURNEY - Resignation

03:13

11.

JOURNEY - Wayfaring Stranger

02:52

12.

JOURNEY - Sweet By and By

02:54

13.

CROSSING - Blooming Vale

02:40

14.

CROSSING - Idumea

03:39

15.

CROSSING - Sweet Prospect

03:08

16.

CROSSING - Shall We Gather at the River

04:57

18.

PARTING - Invitation

02:36

19.

PARTING - Parting Hand

03:01

20.

PARTING - Angel band

03:09
Total time: 01:00:26
Additional information
| | |
| --- | --- |
| Label | |
| SKU | HMU907326 |
| Qualities | |
| Channels | 2ch Stereo, 5 Channel Surround Sound, 2ch Stereo & 5ch Surround |
| Artists | |
| Genres | |
| Digital Converters | Meitner DSD AD/DA |
| Mastering Engineer | Brad Michel / Dann MIchael Thompson (DSD) |
| Awards | |
| Instruments | |
| Original Recording Format | |
| Recording Engineer | Brad Michel |
| Recording location | Skywalker Sound, California, USA |
| Recording Software | Pyramix |
| Recording Type & Bit Rate | DSD64 |
| Release Date | January 1, 1970 |
Press reviews
Redludwig.com,
"Anonymous 4 brings to each piece a simple grandeur and eloquent expression that allow the music to live and breathe with authenticity and emotion. As their parallel harmonies unfold…they break, at times, into a lilting slurred note that could have come right out of Appalachia. It is the sound of music – and musical traditions – reaching out across the centuries to each other."
Tedeum.com
"This is a phenomenal recording. Music just doesn't get any better than this."
Orange County Register
"In worship services, these American spirituals provided a sense of community; in this recording, they're reinvented as history and art.
"
San Francisco Chronicle
The conviction and craft of the singers soon prove as tonic as a good sermon and as comforting as a well-made quilt. An early setting of "Amazing Grace" has an innocent, unpolished beauty. The psalm tune "Amanda" is exquisitely sad. The mobile lines of "Poland" weave together with an air of sweet inevitability.
Pittsburgh Post Gazette
Anonymous 4's straight, vibrato-less tone transfers fluidly from medieval to American folk style, and, as usual, their blend and intonation is flawless … erudite and entertaining."
Audiophile Audition
This album is highly successful, and highly recommended.
Billboard Chart
#1 Top Classical Chart
Fanfare
This disc shows how high art can exalt simple music. It's a delight…
the WholeNote
These early American hymns take on a beauty that resembles the idyllic shores beyond the river Jordan.
WYSO Radio
You'll be warmed and uplifted by the, yes, angelic harmonies and heartfelt expression…another entertaining, enlightening musical journey from our own American Angels.
The Wall Street Journal
A stunning gift of old-time Americana
Green Man Review
Listen up, America, these women can SING!
Sing Out!
All twenty tracks are beautiful.
Billboard
"The quartet offers up a stunning disc of old-time Americana: 18th-century psalm settings, 19th-century shape-note songs, camp revival hymns and famous gospel tunes. As ever, the group's purity, sweetness and joy are transfixing, whether in the haunting folk hymn 'Wayfaring Stranger' or in two unusual settings of 'Amazing Grace.' For sheer radiance…no one else comes close to these angels."
Barnes & Noble
'Angel Band,' the final track, doesn't sound all that far removed from the earthy righteousness of the Stanley Brothers' classic rendition — and what higher praise can one give?"
The Irish Echo
"Anonymous 4…succeeds in making this great hymn of faith their own. These four talented artists have raised their voices to champion what's best and brightest about America's own diverse, deep tradition of sacred music. 'American Angels' is another benchmark in a 17-year career full of them."
Christian Science Monitor
This recording of American hymns and gospel tunes from rural 18th and 19th century New England and the South is a sweet parting gift. Angels traces in song the spiritual path from hope to glory with soul-stirring purity."
The Absolute Sound
[Anonymous 4] have devoted their entire career to music with a spiritual content, and the results are absolutely convincing. The singing is beautifully shaped, heartfelt and stylistically apt…
The Plain Dealer
In every piece, they maintain a beautiful blend and a rapturous feeling.
Harper's BAZAAR en Español
These four women reaffirm that the human voice is the most beautiful musical instrument. Anonymous 4 recreates with spirituality the sacred music of the New England.
The Buffalo News
…damned if they don't convince you before this recital of Songs of Hope, Redemption and Glory" that they're the American Angels the title says they are."
Classics Today
Wondrous Love, Resignation, Sweet By and By, Shall we gather at the river, Parting Hand, Amazing Grace, etc.–you've never heard it so sweet, pure-voiced, vibrant, and sincere as here."…one more round of applause for yet another entertaining, enlightening musical journey from our own American Angels."
Billboard
"A stunning disc of old-time Americana" –
Only logged in customers who have purchased this product may leave a review.