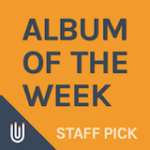 Organ works by César Franck is the first album from Base2 Music at NativeDSD. It features Jean-Paul Imbert on the Cavaillé-Coll organ of St Etienne, in Caen, France.

The album was produced and recorded by Jake Purches on a modified Revox B77 Analog Tape Recorder on RTM tape with custom head amplifiers by world famous tape recording engineer Tim de Paravacini. The recorder was specially built for this album.

The Analog edition of the album, transferred to DSD for our listeners and exclusively available from NativeDSD, uses a different microphone set up than the earlier version of this album. It was co-recorded with the digital recording but is electronically independent. The stereo microphone pair on this edition of the album is from the Sennheiser MKH8020 series.

The album is a nice partner to one of our DSD Best Selling Albums, the recently released album Bach: Inside Polyphony – Sennheiser Special Edition from 2L, also recorded with MKH series microphones from Sennheiser.
Exclusively Available in DSD at NativeDSD
First DSD release from Base2 Music
Tracklist
1.
3 Pieces for Organ, FWV 36 - II. Cantabile, B Major
04:35
2.
6 Pieces for Organ, FWV 30 - IV. Prelude, Fugue and Variations, B Minor
08:49
3.
Andantino for Organ in G Minor, FWV 25
05:01
4.
3 Chorales for Organ, FWV 39 - II. Choral, B Minor
11:19
5.
Fantasy in A Major, FWV 35
10:35
6.
3 Chorales for Organ, FWV 38 - I. Choral, E Major
13:09
Total time: 00:53:28
Additional information
| | |
| --- | --- |
| Label | |
| SKU | Base204 |
| Qualities | DSD 256 fs, DSD 128 fs, DSD 64 fs, FLAC 192 kHz, FLAC 96 kHz |
| Channels | |
| Artists | |
| Composers | |
| Genres | |
| Analog Recording Equipment | Revox B77 on RTM tape with custom head amplifiers by Tim de Paravacini |
| Cables | Gekko cables with pure silver conductors |
| Mastering Engineer | Jake Purches – Analog to DSD 128 Transfer, May 2019 |
| Microphones | Sennheiser MKH8020 Series microphones |
| Monitoring Room | Stax Electrostatic Headphones, Trilogy H1 valve amplifier, and Vivid Audio Giya G1 Spirit full range loudspeakers |
| Noise Reduction | Paravacini Improved Dolby A System |
| Awards | |
| Original Recording Format | |
| Producer | Jake Purches |
| Recording Engineer | Jake Purches |
| Recording Location | Abbaye St. Etienne, Caen, Normandy, France on the Cavaillé-Coll organ of St Etienne, on July 12-13, 2017 |
| Recording Type & Bit Rate | Analog |
| Speakers | Vivid Audio Giya G1 Spirit full range loudspeakers |
| Release Date | June 7, 2019 |
Press reviews
HRAudio.net
There are many excellent recordings of César Frank's organ compositions, but unless they have been performed on a Cavaillé-Coll Symphonic organ they will not fully restitute what the composer had in mind. Jean-Paul Imbert does.
Performance: 5 stars | Sonics (Stereo): 4.5 stars | Sonics (Multichannel): 5 stars
Organ News NL
Base2 Music is a new record label based in the UK for the audiophile. Dedicated to capturing the sound of pipe organs in top quality.
Their first album is by Jean-Paul Imbert with a Franck program on the Cavaille-Coll Organ (1884) of the St. Etienne in Caen. Imbert has made some great albums in Toulouse but also in Caen.
Jean-Paul Imbert puts down an impressive, driven Franck. With his musical playing, he transcends all kinds of discussions about tempi and registrations. Imbert does allow himself some freedoms, without falling into the frills as Guillou and Pincemaille have done. With the Chorals, he chooses the order II – III- I, but as a listener, you can, of course, manipulate that. The organ of the St. Etienne in Caen is among the top five of what the Cavaille-Coll genius has left us. What an instrument! Marie-Claire Alain also recorded for Erato Franck here in 1996 (almost complete). This instrument is one of those organs that you will never have enough recordings at home.
And then the recording, because that is what it all started with this issue. Is it indeed something special? Yes, it is an experience. Even without using the equipment recommended for this recording, it is really enjoyable. To hear a Cavaille Coll that is as pure as if you were in St. Etienne. I can imagine that some people will find the sound a bit too direct. But the creamy sound of this Cavaille-Coll, wow!
If you want to hear a fresh Franck on an organ from Cavaille-Coll and that has been recorded so well. That listener will want to buy this album and this supports the very laudable initiative of Base2 Music – recording beautiful organs in exceptional quality. Keep up the good work!
NativeDSD Listener
Very impressive. My listening room filled with the very deep bass that you captured without rattling any furniture, but definitely giving my body cavity a good shake. The richness of the sound of the instrument was also captured well. Nice balance also.
Only logged in customers who have purchased this product may leave a review.