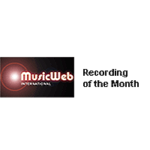 The dramatic possibilities of the Requiem text had long interested Berlioz; and when, in March 1837, the French government commissioned him to write a Requiem Mass to commemorate King Louis-Philippe's escape from assassination on the anniversary of the July Revolution, he set to work with great enthusiasm and completed the score in three months.
In composing it, Berlioz set out to apply to church music the same principles of freedom and expressive truth – the watchwords of Romanticism – as inspired his secular works. Berlioz is first and always a dramatist, whatever the nature of the work in question and whether its scale is monumental or intimate. From his teacher Le Sueur he acquired a clear and consistent belief in the essentially dramatic character of religious music, of which the 'expression of feeling' is just as much the object as it is of opera. And rather as an opera composer considers himself quite free to alter even the most venerated play, he did not hesitate to modify the liturgical text – changing the order of phrases or sections or leaving them out altogether – if the music's dramatic structure or expressive purposes seemed to him to demand it.
Tracklist
Please note that the below previews are loaded as 44.1 kHz / 16 bit.

1.

Grande Messe des morts- i. Requiem et Kyrie

12:13

2.

Grande Messe des morts- ii. Dies irae

13:39

3.

Grande Messe des morts- iii. Quid sum miser

03:23

4.

Grande Messe des morts- iv. Rex tremendae

06:43

5.

Grande Messe des morts- v. Quaerens me

05:10

6.

Grande Messe des morts- vi. Lacrymosa

11:44

7.

Grande Messe des morts- vii. Offertoire

11:48

8.

Grande Messe des morts- viii. Hostias

03:47

9.

Grande Messe des morts- ix. Sanctus

11:27

10.

Grande Messe des morts- x. Agnus Dei

14:06
Total time: 01:34:00
Additional information
| | |
| --- | --- |
| Label | |
| SKU | LSO0729 |
| Qualities | |
| Channels | 2ch Stereo, 5ch Surround Multichannel, 2ch Stereo & 5ch Surround |
| Artists | |
| Composers | |
| Genres | |
| Mastering Engineer | Classic Sound Ltd. Neil Hutchinson, Jonathan Stokes |
| Awards | |
| Conductors | |
| Original Recording Format | |
| Producer | James Mallinson |
| Recording Engineer | Classic Sounds Ltd. Neil Hutchinson |
| Recording location | St. Paul's Cathedral |
| Recording Type & Bit Rate | DSD64 |
| Release Date | November 2, 2014 |
Press reviews
Limelight
A magnificent valediction from the master Berlioz conductor…
This utterly imposing performance of Berlioz's grandest work was one of the last great triumphs of Sir Colin Davis's long and illustrious career. That career, which spanned nearly sixty years, covered an astonishing breadth of repertory but he will be particularly remembered for his championing of Tippett, Sibelius and, of course, Berlioz…
Here is a recording to treasure which takes its place alongside Sir Colin's 1969 recording and Paul McCreesh's recent version as the best in the catalog.
Audiophile Audition
The interpretation is masterly by a man who knows Berlioz perhaps better than any other conductor in the world. Everything about it is judged as just right, and Davis is one of the few who consistently realizes that the lyrical propensities of the composer are as important—especially in this work—as the more grandiose and bombastic passages. As an interpretation this is as good as it gets, the equal of any recording on the market.
Musical Toronto
This is an expertly shaped performance by the London Symphony Orchestra and Chorus as well as the London Philharmonic Choir by the masterful Sir Colin Davis.
The Arts Desk
This is an essential purchase – a first-rate reading of a religious work that combines both entertainment value and spiritual uplift.
Classical Source
The two concerts in Saint Paul's Cathedral in June 2012 upon which this recording is based were colossal events. I attended the first of them and have rarely been so moved by the magnificence of stately music superbly rendered. LSO Live has captured the moment with remarkable fidelity.
Classical CD Choice
The combined London Symphony Chorus and London Philharmonic Choir sing magnificently throughout, and the LSO play with the dedication and commitment reserved for their veteran President.
SA-CD.net
The four additional brass groups that Berlioz deploys in three sections of the Requiem make a terrific impact as do the battery of timpani, especially for those listening in surround. To the mainly slow moving and devotional sections of this transcendental and majestic work, Davis brings a wonderful sense of dignified and spiritual repose.
The Sunday Times
In this live recording of Berlioz's Requiem, made at last year's City of London Festival, the enigmatic rising phrases that launch the work continue to reverberate hauntingly in the surrounding silences, and the tone of the combined LSO and LPO choirs — singing beautifully and bringing out the music's profound sadness — is wonderfully enhanced. Colin Davis fits the work to the conditions with a master hand. Memorable.
Choir & Organ
Davis distils a lifetime's practical expertise with Berlioz into a performance that is noble, thrilling, intimate and richly satisfying. His orchestra plays for him as if possessed and the massed choirs are exceptional in what they deliver. Tenor Barry Banks provides just the right combination of sweetness and power in the Sanctus, his one solo.
Music Web International
This, his last-ever Berlioz recording, demonstrates yet again his unique empathy with and understanding of Berlioz's music as well as his authority in conducting it.
Sinfini Music
Malcolm Hayes is struck by conductor Colin Davis's masterful understanding of the music, and the near-perfection of sound, in the London Symphony Orchestra's remarkable new recording of Berlioz's epic Requiem.
Gramophone
Barry Banks, sounding some way off, is effortlessly mellifluous. Whether in 2012 or 1969, Colin Davis is a must-have.
American Record Guide
This may be the most purely beautiful Berlioz Requiem on CD.
Only logged in customers who have purchased this product may leave a review.