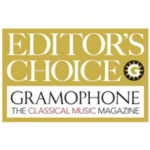 The instrumental music repertory kept in the music archives of Chiquitos (Archivo Musical de Chiquitos) consist of two major collections: a) music for an instrumental ensemble; b) keyboard music. Each of these contains approximately 200 works of music (either fragmentary or complete works). It is difficult to maintain that such a large number of works was to be found in each of the Jesuit settlements. It is possible that the musical libraries of the guaran settlements were even larger. Since these documents have disappeared altogether, we can neither confirm nor deny their existence. On the other hand, in the archives of the missionary post in Moxos, where 4000 sheets of music are kept, the instrumental works do not exceed 20 and are generally fragments of sonatas, concertos and dances. No instrumental music has been found, not even fragments. In among the quartets, dances, partitas, concertos, symphonies and sonatas belonging to the music collection of Chiquitos, the latter, numbering approximately 110 compositions, are the best known. In most cases, the copyist left no details regarding the composer. The ones of which the composer is mentioned or recognized by the musicologists that have studied the music collection of Chiquitos, were written by Arcangelo Corelli, Antonio Vivaldi, Niccol Jommelli, Ignazio Balbi, Pietro Locatelli, Giovanni Battista Sammartini, Nicola Calandro and Domingo Poretti. Ten sonatas that were attributed to Arcangelo Corelli make him the most popular and prolific composer of instrumental music in the ancient Jesuit missionary posts. On the other hand, no instrumental music has ever been found that could prove beyond any doubt that the composer.
Tracklist
Please note that the below previews are loaded as 44.1 kHz / 16 bit.

1.

Sonata No. IX - Allegro Assai

02:13

2.

Sonata No. IX - Andante Spirituoso

01:07

3.

Sonata No. IX - Allegro

00:58

6.

Stella Coeli Extirpavit

02:54

7.

Quis Me A Te Sponse Separabit

07:22

8.

Missa Encarnacion - Kyrie

03:43

9.

Missa Encarnacion - Gloria

04:23

10.

Missa Encarnacion - Credo

05:06

11.

Missa Encarnacion - Sanctus

01:55

12.

Missa Encarnacion - Agnus Dei

01:12

13.

Sonata No. X - Untitled

01:59

14.

Sonata No. X - Andante

02:15

15.

Sonata No. X - Allegro

02:30

16.

Si El Armor Se Quedare Dormido

03:01

19.

Tota Pulchra Es Maria

03:14

20.

Traditional Bolivian Melody

04:55
Total time: 01:04:13
Additional information
| | |
| --- | --- |
| Label | |
| SKU | 24806 |
| Qualities | |
| Channels | 2ch Stereo, 5ch Surround Multichannel, 2ch Stereo & 5ch Surround |
| Artists | |
| Composers | Anonymous, Balbi, Bassani, Brentner, de Araujo, Don Januaro, Locatelli |
| Genres | |
| Amplifiers | Van Medevoort, Holland |
| Cables | van den Hul |
| Digital Converters | EMM Labs Meitner ADC & DAC |
| Editing Software | Pyramix, Merging Technologies |
| Mastering Engineer | Jared Sacks |
| Mastering Equipment | B&W 803 Diamond Series Speakers |
| Microphones | Bruel & Kjaer, Schoeps |
| Mixing Board | Rens Heijnis custom design |
| Awards | |
| Instruments | Baroque guitar, Harpsicord, Theorbo, Double bass, Cello, Choir, Organ, Violin |
| Original Recording Format | |
| Producer | Jared Sacks |
| Recording Engineer | Jared Sacks |
| Recording Location | Catedral de Conception, Bolivia in April 2006 |
| Recording Software | Pyramix, Merging Technologies |
| Recording Type & Bit Rate | DSD64 |
| Speakers | Audiolab, Holland |
| Release Date | January 8, 2014 |
Press reviews
BBC Music Magazine
Pliant tenor Henry Villea anchors the vocal ensembles and relishes a decidedly chirpy setting of Quis me a te sponse separabit. Even more impressive than Vol. 1 this mission statement is a must. Spread the word!!
Gramophone
Florilegium's follow-up is similarly terrific, comprising a wealth of discoveries, all given performances that show just how much the participant believe in the project.
Choral Journal
Florilegium has presented to the world music that is seldom heard today and might otherwise have been forgotten forever. After volume 1, I have been anxiously awaiting their return. After volume 2, I say, Why can't they come back now?
The Guardian
Florilegium and their Bolivian soloists perform these pieces with wonderful verve, with imagination and resourcefulness.
The Times
Florilegium climbed the heights of dancing bliss and left the Wigmore sighing with pleasure.
Classic Fm
Thumbs up to al. Worth its money for Bassanis sparky Mass setting alone.
American Record Guide
Lovely performances, every one, of music that has been in the dark too long.
Concerto
Musik als betrendes Mittel zur Glaubensverkndigung () () eine flexible, homogene Gruppe mit jungendlichen Stimmen. Vielleicht trgt auch das zur authentisch-heiteren Stimmung dieser Einspielung bei?
Kultuurradio
wirklich erfrischend und unkonventionell. Man merkt: sie singen ihre Musik.
Luister
De koorleden leveren hier een verbluffende prestatie () () Spetterende arrangementen van en door Florilegium. Dit is typerend voor de mate waarin het Britse ensemble zich betrokken voelt bij deze Bolivianen en dit repertoire. () () een uitgave om in de armen te sluiten.
Toccata
Also, dies ist eine sehr schöne Aufnahme eines interessanten Programms.
Only logged in customers who have purchased this product may leave a review.