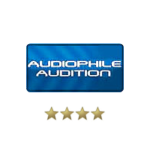 Brahms's First Symphony in C minor has always had a symbolic place in 19th-century symphonic music: its long wait till the composer's middle age at 43 in 1876 invariably seen as the ultimate tribute to the intimidating influence of Beethoven. But the story is not quite as straightforward. Brahms had already temporarily – and impatiently – titled his first orchestral Serenade, Op 11 (completed 1859) a 'symphony serenade' because of its expansive character; and the 'Allegro' first movement of the Symphony was actually first completed as early as 1862. Although Brahms's autograph of this does not survive (only movements 2–4 remain), Clara's Schumann's quotation of the familiar opening bars (38–42 of the published score) to Joseph Joachim in a letter in this year, and her description of it as being 'so interwoven' suggests that it was essentially the music we know: a driving 6/8 movement of underlying scherzo character cast in sonata form, and made even more economical by striking contrapuntal skill – in which bass and upper part exchange roles and even invert their shapes, adding a new dimension of concentration to symphonic style.
Tracklist
1.
Symphony No 1- i. Un poco sostenuto - Allegro
16:57
2.
Symphony No 1- ii. Andante sostenuto
09:50
3.
Symphony No 1- iii. Un poco allegretto e grazioso
04:52
4.
Symphony No 1- iv. Adagio - Allegro non troppo, ma con brio
17:20
6.
Symphony No 2- i. Allegro non troppo
20:15
7.
Symphony No 2- ii. Adagio non troppo
09:34
8.
Symphony No 2- iii. Allegretto grazioso (quasi andantino)
05:17
9.
Symphony No 2- iv. Allegro con spirito
09:31
10.
Variations on a Theme of Haydn- i. Theme. Chorale St. Antoni- Andante
01:53
11.
Variations on a Theme of Haydn- ii. Variation I- Poco piu animato
01:16
12.
Variations on a Theme of Haydn- iii. Variation II- Piu vivace
00:57
13.
Variations on a Theme of Haydn- iv. Variation III- Con moto
01:38
14.
Variations on a Theme of Haydn- v. Variation IV- Andante con moto
01:57
15.
Variations on a Theme of Haydn- vi. Variation V- Vivace
00:54
16.
Variations on a Theme of Haydn- vii. Variation VI- Vivace
01:20
17.
Variations on a Theme of Haydn- viii. Variation VII- Grazioso
02:30
18.
Variations on a Theme of Haydn- ix. Variation VIII- Presto non troppo
01:08
19.
Variations on a Theme of Haydn- x. Finale- Andante
03:29
Total time: 02:05:13
Additional information
| | |
| --- | --- |
| Label | |
| SKU | LSO0733 |
| Qualities | |
| Channels | |
| Artists | |
| Composers | |
| Genres | |
| Mastering Engineer | Classic Sound Ltd. Neil Hutchinson, Jonathan Stokes |
| Awards | |
| Conductors | |
| Original Recording Format | |
| Producer | James Mallinson |
| Recording Engineer | Classic Souns – Neil Hutchinson |
| Recording location | Barbican London |
| Recording Type & Bit Rate | DSD64 |
| Release Date | December 9, 2014 |
Press reviews
American Record Guide
This is the most compelling new recording of the First that I've heard in a long time… All four pieces show that Gergiev has a point of view in Brahms. Whether you agree with it wholly or not, this is what makes these performances so good. Gergiev's way with Brahms – broad, lush, passionate – is not the only way; but it is consistent and very enjoyable…
Audiophile Audition
Gergiev finally gets around to Brahms, and continues to impress and surprise … The sound keeps getting better and better the longer LSO Live goes at it.
Audiophilia.com
These performances are beautifully prepared. Buy with confidence. It's straight ahead, brilliant Brahms.
BBC Music Magazine
This Brahms double album enshrines performances that Valery Gergiev gave with the LSO at the Barbican in the latter months of 2012, and they richly deserved preservation. Gergiev produces a gripping, architecturally secure account of the First Symphony … Gergiev's account of the Second … is refined and sensitive.
Only logged in customers who have purchased this product may leave a review.