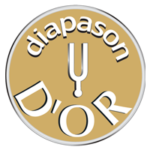 A remarkable, transparent purity can be heard in Brahms's Second symphony. It is a sharp contrast to the huge arsenal of ideas collected in the First Symphony, which Brahms had worked on for many years. Here in his Second he shows us his masterful skill in developing large-scale architecture from the simplest motifs. To give the first of these to the horns is a logical choice; Brahms always used natural horns and resisted the more modern instruments. Horns can ideally explore the purest of all musical ideas: the journey through the overtones.
Similar purity is present in all the themes. When at the start the basses step down a semitone and step back again, nobody could guess what a rich new world would develop from this cell. The last movement is also built on a simple tool: repeated, equal notes follow each other in regimental order (a classical tradition often heard in final movements by Haydn or Mozart). Is this Brahms's most nature-related symphony? Considering the complicated organisms that develop from the simplest cells, yes, it is. Brahms certainly has the divine, creative talent to show us how this process can work in music.
Iván Fischer
Tracklist
Please note that the below previews are loaded as 44.1 kHz / 16 bit.

1.

Symphony no. 2 - Allegro non troppo

20:12

2.

Symphony no. 2 - Adagio non troppo

09:09

3.

Symphony no. 2 - allegretto grazioso

05:42

4.

Symphony no. 2 - Presto ma non assai

09:44

5.

Tragic Overture in d

13:01

6.

Academic Festival Overture

10:33
Total time: 01:08:21
Additional information
| | |
| --- | --- |
| Label | |
| SKU | 33514 |
| Qualities | |
| Channels | 2ch Stereo, 5ch Surround Multichannel, 2ch Stereo & 5ch Surround |
| Artists | |
| Composers | |
| Genres | |
| Cables | van den Hul |
| Digital Converters | Grimm A/D DSD converter |
| Mastering Engineer | Jared Sacks |
| Mastering Equipment | B&W 803 diamond series |
| Microphones | Bruel & Kjaer, Schoeps |
| Mixing Board | Rens Heijnis custom made |
| Awards | |
| Conductors | |
| Instruments | |
| Original Recording Format | |
| Producer | Hein Dekker |
| Recording Engineer | Hein Dekker, Jared Sacks |
| Recording location | Budapest Hungary |
| Recording Software | Pyramix |
| Recording Type & Bit Rate | DSD64 |
| Release Date | November 21, 2014 |
Press reviews
WQXR
Essential
(…) Fischer and the Budapest Festival Orchestra hold an ideal balance between the smoothly linked moods, which are tranquil, introspective, exuberant and celebratory. As something of a one-disc survey of Brahms's heart and mind, the companions are a slicing Tragic Overture and a poised Academic Festival Overture. (…)
Herold Scotland (top 20 classical recordings 2015, no.10)
Ivan Fischer's Brahms is intense, alive, inquisitive and rooted in tradition. His great Budapest orchestra sounds lithe and full of character, and I love thay it's still possible to hear exactly where this band comes from.
Classical Net
"The sound is beautiful and the Budapest Festival forces produce a rich and earthy sound that suits the composer quite well. Fischer gives us a splendid account…"
American Record Guide
"This is a very fine performance."
Cuttingedge.be
Brahms' tweede symfonie wordt een lust voor het oor, een avontuur ook, integer maar tegelijk groots, heroïsch doch ook bescheiden. (…) lyrische ontboezemingen, vreugdevolle escapades en energieke erupties (…) zoveel oprecht engagement: het is, zelfs onder top orkesten, een zeldzaamheid.
Diapason D'Or
(…) Sérénité glorieuse (…)
NRC
Iván Fischer is een autonoom, door velen zelfs als visionair omarmd dirigent (…) In de Tweede leidt de Brahms-aanpak van Fischer en het BFO na een architecturaal, gedoseerd opgebouw Allegro tot een gloeiend Adagio, swingende bassen in het Presto en een ritmisch messcherp Allegretto.
The Guardian
(…) intense freshness and lyricism from Fischer and hist Budapest forces. (…) Fisher is superb at clarifying the textures (…) The Tragic and Academic overtures round off a really original disc.
HVT
(…) wat een uitvoering en muziek! Je mag me er wakker voor maken. (…)
CdChoice
(…) That the Budapest Festival Orchestra is in superlative form here is clear from the opening of the work (…) What perhaps is most remarkable about this reading is the sense that, as with so many recordings with Iván Fischer, he has approached this symphony as if it was a new discovery for him. (…) Brahms's two contrasting Overtures make ideal fill-ups to the Symphony and they are both given performances that are equally outstanding (…) In short, this is a disc with impressive performances so thoroughly prepared, expertly executed and superbly recorded that one could not reasonably ask for more. Unreservedly recommended.
SinfiniMusic
The Budapest Festival Orchestra finds a natural outlet for their rich, Central European tone-colour in Brahms' Symphony no. 2 (…)
Opusklassiek
(…) we mogen vaststellen dat hier een schitterend orkest aan het werk is, dat de partituur staat als een huis, dat het opnameteam een prachtprestatie heeft geleverd en dat Fischer een uiterst muzikale kijk op deze symfonie heeft, met menig schitterend doorkijkje. (…)
Only logged in customers who have purchased this product may leave a review.