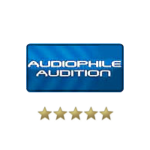 The epithet 'Romantic' is Bruckner's own, and although they may seem like programmatic wisdom after the event, the charming descriptions he gave to each of the movements of his Fourth Symphony while engaged on his several revisions of the work make quite clear what kind of Romanticism this is.
The program is of mediaeval towns flanked by enchanted woodland, knights and huntsmen, noonday dancing in forest clearings: such is the substance of that amiable early Romantic painter Schinkel rather than his awe-inducing contemporary Caspar David Friedrich (note that the heyday of both artists came nearly half a century before Bruckner began work on the Fourth Symphony in 1874). In other words, the moodier imaginings and the fantastical subjectivity of the artist we think of as the archetypal Romantic are nowhere in sight.
London Symphony Orchestra
Bernard Haitink, Conductor
Tracklist
1.
Symphony No. 4 - Romantic - I. Bewegt, nicht zu schnell
20:32
2.
Symphony No. 4 - Romantic -II. Andante quasi Allegretto
15:06
3.
Symphony No. 4 - Romantic - III. Scherzo. Bewegt - Trio- Nicht zu schnell. Keinesfalls schleppend
11:11
4.
Symphony No. 4 - Romantic -IV. Finale- Bewegt, doch nicht zu schnell
22:16
Total time: 01:09:05
Additional information
| | |
| --- | --- |
| Label | |
| SKU | LSO0716 |
| Qualities | |
| Channels | |
| Artists | |
| Composers | |
| Genres | |
| Mastering Engineer | Classic Sound Ltd. Jonathan Stokes, Neil Hutchinson |
| Awards | |
| Conductors | |
| Original Recording Format | |
| Producer | James Mallinson |
| Recording Engineer | Classic Sound Ltd. Jonathan Stokes |
| Recording location | Barbican, London |
| Recording Type & Bit Rate | DSD64 |
| Release Date | November 4, 2014 |
Press reviews
BBC Music Magazine
Haitink's latest, live Bruckner Fourth is not only the most sumptuously beautiful, it's also the most satisfying… Few performances capture so well the sense of mystery at the heart of this symphony.
Audiophile Audition
I've been something of a stickler with preferring Günter Wand's recordings of the Bruckner symphonies… But I think I've found an even better version in Haitink's No. 4, not to mention the improved sonics and surround.
Hi-Fi News
His [Haitink's] authority in Bruckner is unquestionable.
The Lebrecht Report
The LSO brass are ablaze.
BBC Radio 3, CD Review
It's absolutely sensational… a really mature reading, by a very mature and a highly experienced and a completely relaxed conductor.
Only logged in customers who have purchased this product may leave a review.