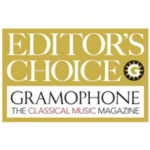 Bruckner began work on his Ninth Symphony in August 1887. He was still working on it on the day he died, nine years later. Why did it take him so long? For one thing, his physical health was failing; worse still, there was a marked increase in the nervous, obsessive behaviour that had worried his friends in the past. He had also loaded himself with professional distractions: extensive revisions of the First, Second, Third and Eighth symphonies and the Masses in E minor and F minor, and the composition of two substantial choral works: the 150th Psalm and the cantata Helgoland.
Then there was the sheer magnitude of the task in hand. Bruckner meant the Ninth Symphony to be a summingup of his life's achievements (including quotations from some of his most successful works). There was also an implied tribute to one of his musical gods. In one of his lectures at the Vienna University, Bruckner told the class: 'I'll write my last symphony in D minor, just like Beethoven's Ninth. Beethoven won't object.' Friends and colleagues remembered similar remarks. So, where most composers would have shied away from inviting comparison with Beethoven's mighty Ninth (the 'Choral' Symphony), Bruckner actively encouraged it! But there was more to this than arrogance. The dedication of the symphony 'dem lieben Gott' ('to dear God') shows that Bruckner saw the Ninth as a special expression of his life-long Roman Catholic faith – perhaps not as unquestioning as some have claimed, but certainly a potent guiding force. Richard Heller, Bruckner's doctor during his last 18 months, felt sure that Bruckner 'had drawn up a contract with his "dear God". If He willed that the symphony, which was indeed to be a hymn of praise to God, should be finished, He should give Bruckner the time he needed for his task; if he died too soon and his musical offering was left incomplete, God had only himself to blame.'
Tracklist
1.
Symphony No. 9- i. Feierlich, misterioso
27:31
2.
Symphony No. 9- ii. Scherzo- Bewegt, lebhaft - Trio- Schnell - Scherzo
11:53
3.
Symphony No. 9- iii. Adagio- Langsam, feierlich
27:44
Total time: 01:07:08
Additional information
| | |
| --- | --- |
| Label | |
| SKU | LSO0746 |
| Qualities | |
| Channels | |
| Artists | |
| Composers | |
| Genres | |
| Mastering Engineer | Classic Sound Ltd. Jonathan Stokes, Neil Hutchinson |
| Awards | bbc-music-5-5, editors-choice, sa-cd-net-4.5-4_.5_, sunday-times-cd-ot-week |
| Conductors | |
| Original Recording Format | |
| Producer | James Mallinson |
| Recording Engineer | Classic Sound Ltd. Andrew Halifax, Jonathan Stokes |
| Recording location | Barbican London |
| Recording Type & Bit Rate | DSD64 |
| Release Date | November 1, 2014 |
Press reviews
Classical-CD-Reviews.com
The conclusion of the first movement is as thrilling here as on any recording, the focused, penetrating sound of the timpani driving the music on. And in the Scherzo, Haitink demonstrates his rare ability to give the music drive and focus, but through accentuation rather than speed. The tempo here could seem perversely slow under other conductors, but Haitink is able to draw grandeur from this music, and without compromising the energy and feeling of momentum.
Classical Ear
Haitink is a master of the design and the invention, and he and the LSO have a close rapport. Excellent recording, too.
The Observer
This experienced Brucknerian – after some half century of devotion to the composer – holds all in control, and brings a welcome lightness and gleam to the second movement Scherzo. The LSO plays with a transparency and poise that cuts through even the most climactic, brass-laden fortissimos.
Classical Source
The more I listen to this wonderful, spaciously recorded performance, the more I am getting from it.
Voix des Arts
… it is a recording that every admirer of Bruckner and world-class orchestral playing should hear.
Audiophilia.com
So, what does the live LSO and and the fantastic Bernard Haitink bring to one of our favourite works? Lots. Lots of inner counterpoint not always heard, lovely solos, fantastic ensemble, appropriate brass tone and the voicing of the massive chords that only a lifetime of Bruckner dedication can bring … Highly recommended.
SA-CD.net
This is an utterly compelling performance of Bruckner's valedictory symphony, and though one envies the audience who were lucky enough to attend these concerts, for those who didn't this fine LSO Live release is the next best thing. Unreservedly recommended.
BBC Music Magazine
…this performance from last year with the London Symphony Orchestra on stupendous form seems to mark a pitch of understanding and communication which it wouldn't be possible to surpass.
International Record Review
It's always hard to put such impressions into words, so I can only urge Bruckner collectors to hear this for themselves. I've always found Haitink's readings of the Ninth to be among the finest of all his Bruckner and this new disc is certainly among the best he has given us … Haitink's most recent Bruckner Ninth is an exceptional achievement – even by his own standards – and this release is one that moved me greatly. It's immensely rewarding.
Audiophile Audition
A 'reference' recording and performance of Bruckner's unfinished 9th.
Gramophone
Editor's Quote: 'Great music-making,' concludes David Gutman, and so it is: a deeply considered, powerful presentation of (the three movements of) Bruckner's final thoughts.
The Sunday Times
Haitink, as ever, maintains a magisterial grasp on the architectural span of Bruckner's final "cathedral in sound". In his 85th year, he is the doyen of the world's great Brucknerians. His latest interpretation of the Ninth is not to be missed.
Only logged in customers who have purchased this product may leave a review.