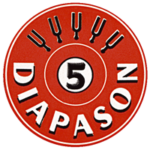 The celebrated Russian pianist and teacher Nathan Perelman said that one aptly chosen epithet was enough to lend the required feeling to music in performance. He advised musicians not to begrudge time spent in the quest for an epithet, adding that once discovered it should be kept secret. The names Beethoven gave to his compositions sometimes call to mind such keywords: the Pathétique Sonata for instance, or the Eroica and Pastoral Symphonies.
Occasionally it was the public that found concise names to typify Beethoven compositions (in 1838 the Hamburg publisher August Cranz referred to Sonata No. 15 as the Pastoral Sonata and the name stuck). However none of these epithets alone give an indication of individual poetic style, and probably this distinguishes them from what Perelman had in mind. They are nonetheless worthy of attention, since they were frequently discussed in Beethoven's day and are indeed an epitome of certain aesthetic ideas current at the time.
Tracklist
1.
Sonata No.8 in C Minor, Op.13 (Pathetique). - Grave. Allegro di molto e con brio
09:11
2.
Sonata No.8 in C Minor, Op.13 (Pathetique). - Adagio cantabile
05:18
3.
Sonata No.8 in C Minor, Op.13 (Pathetique). - Rondo. Allegro
05:09
4.
Sonata No.15 in D Major, Op.28. - Allegro
10:35
5.
Sonata No.15 in D Major, Op.28. - Andante
08:25
6.
Sonata No.15 in D Major, Op.28. - Scherzo. Allegro vivace
02:24
7.
Sonata No.15 in D Major, Op.28. - Rondo. Allegro ma non troppo
06:00
8.
Sonata No.24 in F Sharp Major, Op.78. - Adagio cantabile. Allegro ma non troppo
07:13
9.
Sonata No.24 in F Sharp Major, Op.78. - Allegro vivace
03:12
Total time: 00:57:27
Additional information
| | |
| --- | --- |
| Label | |
| SKU | CM0062006 |
| Qualities | |
| Channels | |
| Artists | |
| Composers | |
| Genres | |
| Digital Converters | Meitner Design |
| Microphones | Neumann km130; DPA (B & K) 4006 ; DPA (B & K) 4011 SCHOEPS mk2S; SCHOEPS mk41 |
| Awards | |
| Original Recording Format | |
| Producer | Michael Serebryanyi |
| Recording Engineer | Erdo Groot, Roger de Schot |
| Recording location | Manege Hall of The Moscow Theatre School of Dramatic Art |
| Recording Software | Merging |
| Recording Type & Bit Rate | DSD64 |
| Release Date | September 25, 2015 |
Press reviews
AllMusic Review: Beethoven: Complete Piano Sonatas, Vol. 2
This is the second volume in a Beethoven piano sonata cycle on the audiophile Russian label Caro Mitis. A new set of Beethoven sonatas by a little known pianist on a small label might seem less than a necessity, but thus far the interpretations offered by the young Ukrainian-born pianist Igor Tchetuev have been distinctive enough to warrant exploration even for listeners who already have several sets of Beethoven sonatas to choose from. Tchetuev's readings are all extremely restrained. The performances are as far as can be imagined from those of the old Russian school. In the opening movement of the Piano Sonata No. 8 in C minor, Op. 13, "Pathétique," he lets the slow introduction and the mode mixture in the main Allegro theme make their own points. The top dynamic level is not high and nothing gets pounded or distorted. Yet you couldn't say that Tchetuev is oriented toward Beethoven's Classical side, either. The extreme precision of his playing tends to give Beethoven's music an episodic feel, to turn each movement into a carefully told story. And he has obviously thought out each piece in every detail. The Piano Sonata No. 15 in D major, Op. 28, "Pastoral," doesn't sound very pastoral, but of course it wasn't Beethoven who called it that, but a later publisher. The work in Tchetuev's hands turns into an odd kind of quiet fantasy, with great emphasis on details of figuration and decoration whose motivic links to one another emerge with sometimes startling clarity. The little two-movement Piano Sonata No. 24 in F sharp minor, Op. 78, offers an ideal illustration of his approach. He plays the tiny slow introduction in a completely unassuming way, and all the emphasis is on the motivic and texture structures of the two short movements. He brings out the way the movements are linked by call-and-response devices, and there are many absorbing small details. Listeners who like the fist-shaking, barricade-storming Beethoven may be nonplussed by Tchetuev's playing, but it's ideally suited to an audiophile sound environment, and it provides plenty to absorb over repeated hearings.
Audiophile Audition Review: BEETHOVEN: Complete Piano Sonatas, Vol. 2
The results are darn near irresistible. Bring on Volume 3! Very highly recommended!
Volume 2 of this so far excellent series from Russian label Caro Mitis just confirms my impressions of the first installment of this cycle – it's a hands down winner on all levels! Igor Tchetuev continues his survey of the Beethoven Sonatas with Nos. 8 (Pathetique), 15 (Pastoral) and 24, and his mastery of these seminal works is just as much in evidence as the first time around. I'm convinced that with time, this series of recordings will stand as a reference along with the great ones. While some have criticized his occasional lack of exuberance as a negative, I see it more as restraint – flamboyance needs to be applied judiciously to these works. A clear case is the almost measured approach he takes to the rondo of the Pathetique sonata; while many would fly dizzyingly though this movement, Tchetuev takes a less frenetic pace. While his unhurried approach may not suit everyone's tastes, it is no less true to Beethoven's intentions, and the superb pianisms that spring forth from his perfectly tuned Fazioli concert grand are a delight to listen to.
As with everything I've heard from Caro Mitis, the recorded sound is remarkably good. Once again, the use of Meitner and Polyhymnia equipment and personnel have served the music well, and the sound is to die for, especially when utilizing the SACD multichannel layer. Very few discs can offer as good an illusion of a piano occupying a real space, and when the pianist is every bit the match for his muse and the recording team, the results are darn near irresistible. Bring on Volume 3! Very highly recommended!
Diapason
The second volume of the complete Beethoven sonatas undertaken by Igor Tchetuev confirms the excellent impression left by the first (cf. na 549).
We find there the elegant, transparent, a little dreamlike game, which distinguishes the young Russian (born in 1980) within a discography yet loaded. Some may find that the treble sound is a bit clairette (it contrasts harmoniously with the duller bass though) or that the first movement of the "Pathetique" is somewhat lacking in tension and weight.
It is true that Tchetuev does not subscribe to an epic or angry vision of these sonatas, favoring an approach more aesthetic than theatrical. This does not mean that the contrasts are erased or even diminished, but that they merge into lines that are always refined.
Certain pages are irresistible, for example, the Adagio of Sonata No. 8, light as a dream, and cantabile as rarely. We also particularly appreciate the curve of the Andante of Sonata No. 15, the elegiac simplicity of the Rondo that follows, or the brilliantly improvised side of the finale of Sonata no 24. Both inventive and sober, Tchetuev offers a balanced reading, full of tenderness, which has the purity of an Apollonian approach without having the coldness.
SA-CD.net reviews: Beethoven: Complete Piano Sonatas Vol. 2
This is the second volume in Tchetuev's planned sonata cycle, and very fine it is – his musical personality is now become a little clearer which can help us know what to expect in later volumes.
The recording is as superb as on volume 1, with the complete absence of any ringing on the higher registers above forte, a kind of sonic 'blown highlights', to use a photographic analogy. This SACD is a bit shorter though, under 58 minutes.
Similarly the good points about Tchetuev's playing: the superb voicing of chords, excellent passagework, wide dynamic range without banging, and consistently fine choice of tempi, are all present. So too is one facet which was hinted at in volume one: his avoidance of excitement. This isn't really a criticicm, because he can and does play powerfully and dramatically (as in his superb Appassionata), but occasionally, as in the finale of the Pathétique, I do slightly miss a hint of flamboyance.
I was comparing his reading of the Pathétique with Pollini's from a few years ago – one of the Italian's better Beethoven recordings. Listening to the two one would never guess Tchetuev is less than half Pollini's age – his sounds very much the older man's performance. It's not dissimilar to Barenboim's first (EMI) recording, slightly mature beyond the soloist's years.
But I don't think Tchetuev is yet in danger of turning into a humourless junior Alfred Brendel (who plays Schubert much better than Beethoven in my view), or heaven forbid, Claudio Arrau at his dullest. But maybe he should inject a little more youthful exuberance in the next volume.
Tchetuev's choice of generally unhurried tempi might be one reason, though he never sounds too sedate, and is always interesting as a result of his sheer pianism. His performance of the slow movement is superb, flowing, warm, with some idiomatic rubato, and those ideally voiced chords. I like this interpretation a lot, but I'll be turning to other pianists as well for this work.
He's back on top form for the Pastoral sonata, this really is excellent, though maybe others, like Barenboim on DG, have injected a tad more wit into the quirky central passage of the Andante. His reading of the finale is especially fine.
He's similarly good in the 11 minute op.78 sonata, in two movements: Kovacevich on EMI also does this one very well, but here Tchetuev chooses a slightly faster tempo for the opening movement, and the whole performance is enjoyable.
Only logged in customers who have purchased this product may leave a review.