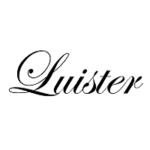 "Dialogue is the starting point and unifying force in all human relationships"
Daisaku Ikeda
Cellist Joris van den Berg and pianist Martijn Willers present their first CD, titled "Dialogo", named after the first movement of the cello sonata by Benjamin Britten.
This CD represents the dialogue in all its forms: An intense conversation between two outstanding musicians, constantly challenging and inspiring one another, reaching new heights in that process; a dialogue between musicians and audience, the wonderful experience of sharing incredible music together; and finally, the dialogue between musician and composer, a fascinating process which the two sonatas on this CD demonstrate perfectly.
Benjamin Britten's cello sonata is bursting with fantastic techniques and effects in which cello and piano are constantly in active conversation. This sonata was written for the great cellist Mstislav Rostropovich. Sergei Prokofiev also wrote his sonata for this great cellist, but with quite a different result. In this sonata we find the real romantic Prokofiev: beautiful colours and enchanting fairy tale-like melodies. The third piece, Grave, by the Polish composer Lutoslawski was written 'in memoriam' for Stephan Jarocinski, musicologist and a close friend of Lutoslawski's.
Joris van den Berg and Martijn Willers were prize winners at the Amsterdam Cello Biënnale, the Johannes Brahms Chamber Music Competition in Austria and the Pierre Fournier Award in London.
As laureates of Dutch Classical Talent Tour & Award they will per- form in 11 of the most important concert halls of The Netherlands from October 2013. In summer 2014 Van den Berg and Willers will make a big concert tour in China. The duo is widely acclaimed for its sincere and intense performances of the cello and piano repertoire.
Joris van den Berg received the Dutch Classical Talent award 2014, awarded by the Royal Concertgebouw and the Royal Concertgebouw Orchestra after the final round in the Recital Hall of the Concertgebouw today, together with pianist Martijn Willers. "It's an incredible honour to be chosen for this fantastic award and to be featured on the wall of the Recital Hall of the Concertgebouw next to cello legend and winner of the 1955 competition, Anner Bylsma!".
Read more
Tracklist
Please note that the below previews are loaded as 44.1 kHz / 16 bit.

1.

Sonata for cello and piano-I. Andante Grave

11:39

2.

Sonata for cello and piano - II. Moderato

04:55

3.

Sonata for cello and piano - III. Allegro ma non troppo

08:05

4.

Grave - Metamorphoses for cello and piano

06:27

5.

Sonata for cello and piano - I. Dialogo

06:42

6.

Sonata for cello and piano - II. Scherzo-pizzicato

02:19

7.

Sonata for cello and piano - III. Elegia

06:20

8.

Sonata for cello and piano - IV. Marcia

02:10

9.

Sonata for cello and piano - V. Moto perpetuo

02:29
Total time: 00:51:06
Additional information
| | |
| --- | --- |
| Label | |
| SKU | COBRA0039 |
| Qualities | |
| Channels | 2ch Stereo, 5 Channel Surround Sound, 2ch Stereo & 5ch Surround |
| Artists | |
| Composers | |
| Genres | |
| Digital Converters | dCS 904 & dCS 954 |
| Mastering Engineer | Tom Peeters |
| Mastering Equipment | KEF Reference series 107 |
| Microphones | Bruel & Kjaer 4003, modified Rens Heijnis |
| Mixing Board | Rens Heijnis, custom made |
| Awards | |
| Instruments | |
| Original Recording Format | |
| Producer | Tom Peeters |
| Recording Engineer | Tom Peeters |
| Recording location | Westvest90 Church, Schiedam, The Netherlands |
| Recording Software | Pyramix |
| Recording Type & Bit Rate | DSD64 |
| Release Date | May 6, 2014 |
Press reviews
Akkoord Magazine
The recording and the ensemble playing are very convincing. The warmth of the great cello sound of the Grancino is especially impressive.
Luister (jan 2014)
"veel oog voor zowel de subtiliteiten als het grove geweld".
Volkskrant (nov 13, 2013)
Van den Berg heeft een doorleefde, vlezige toon waarmee hij direcht doordringt tot de kern van een compositie
Leeuwarder Courant (nov 8, 2013)
Dit zijn twee aan deze muziek en aan elkaar verknochte musici, die zich in elkaar verdiepen en gesprekken voeren waar een buitenstaander maar wat graag naar luistert.
Friesch Dagblad (okt 25, 2013)
Duo overdondert met technische hoogstandjes
Only logged in customers who have purchased this product may leave a review.