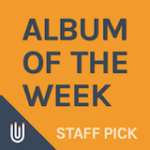 Four of the foremost Spanish musicians of their generation – Josep Colomé, violin, Joaquín Riquelme, viola, David Apellániz, cello, Enrique Bagaría, piano – join forces in exploring three of German Romanticism's highest peaks. Brahms's piano quartets are cornerstones of the chamber music repertoire and works of symphonic scope. The Brahms Project offers the listener a very personal and intense rendition of these Brahms masterpieces.
The Brahms Project was recorded directly to DSD 256 Stereo and DSD 256 Multichannel with no DXD processing using Neumann U89i and Schoeps microphones, Horus Analog to DSD 256 converter from Merging Technologies, Grimm Audio cables, and Amphion Loudspeakers by Gonzalo Noque.  NativeDSD brings this fine album to our listeners in the recorded DSD 256 resolution for your complete listening pleasure.
Reviewers tell us "Based on Neumann U89i and Schoeps microphones, the Producer and Recording Engineer Gonzalo Noque succeeded in providing a transparent, finely structured recording convincingly mirroring the very dynamic performance of the musicians and integrating the three strings and the Piano (Steinway & Sons) into a sound space with almost ideal acoustics."
Tracklist
1.
Piano Quartet No. 1 in G minor op. 25 - I. Allegro
13:11
2.
Piano Quartet No. 1 in G minor op. 25 - II. Intermezzo - allegro, ma non troppo
07:40
3.
Piano Quartet No. 1 in G minor op. 25 - III. Andante con moto
09:46
4.
Piano Quartet No. 1 in G minor op. 25 - IV. Rondo alla Zingarese
08:46
5.
Piano Quartet No. 3 in C minor op. 60 - I. Allegro non troppo
09:49
6.
Piano Quartet No. 3 in C minor op. 60 - II. Scherzo - Allegro
04:04
7.
Piano Quartet No. 3 in C minor op. 60 - III. Andante
09:06
8.
Piano Quartet No. 3 in C minor op. 60 - IV. Finale - Allegro comodo
09:06
9.
Piano Quartet No. 2 in A major op. 26 - I. Allegro non troppo
16:07
10.
Piano Quartet No. 2 in A major op. 26 - II. Poco Adagio
11:58
11.
Piano Quartet No. 2 in A major op. 26 - III. Scherzo - Poco Allegro
10:42
12.
Piano Quartet No. 2 in A major op. 26 - IV. Finale - Allegro
10:11
Total time: 02:00:26
Additional information
| | |
| --- | --- |
| Label | |
| SKU | EUDDR1701 |
| Qualities | DSD 256 fs, DSD 128 fs, DSD 64 fs, FLAC 192 kHz, FLAC 96 kHz |
| Channels | |
| Artists | |
| Composers | |
| Genres | |
| Cables | Grimm |
| Digital Converters | Merging Horus |
| Editing Software | Merging Pyramix |
| Mastering Engineer | Gonzalo Noqué |
| Microphones | Neumann U89i, Schoeps |
| Awards | |
| Original Recording Format | |
| Producer | Gonzalo Noqué & María José Belotto |
| Recording Engineer | Gonzalo Noqué |
| Recording location | Auditorio de Zaragoza, Sala Mozart, Zaragoza, Spain |
| Recording Software | Merging Pyramix |
| Recording Type & Bit Rate | DSD256 |
| Speakers | Amphion |
| Release Date | May 5, 2017 |
Press reviews
The Strad
The Sala Mozart in Zaragoza is a large, modern symphonic hall, but these recordings (in studio conditions) on the Spanish Eudora label catch the atmosphere of suggestion that is proper to Brahms's chamber music. According to the booklet essay, these four musicians came together as friends with a shared passion for Brahms, and it is this aspect of collegiality that is most attractive about the set as a whole.
The concertante element of the G minor Quartet may be somewhat underplayed – pianist Enrique Bagaría takes care not to overwhelm his colleagues even in the 'Gypsy Rondo' finale – but the comparative restraint of their collective approach pays off elsewhere. The key of A major provides a sunny, outgoing tonality for Brahms, and the Second Quartet stands in relation to the G minor in the same way as the D major Second Symphony does to the C minor First: moving up a key unlocked all the knots in the spine of his creative thought.
The long first movement of the Second is paced acutely, with the kind of steady, contented restraint that an experienced walker takes at the start of a day's climb. There is an uncanny suggestion of a clarinet in the closely matched timbres of piano and Joaquín Riquelme's viola in the long-limbed opening theme of the Poco Adagio: at similar tempos, the Nash Ensemble's account on Onyx offers many hushed beauties, but I am no less drawn to the power in reserve held by these fine Spanish musicians. Cellist David Apellániz shines in the long cantabile of the C minor Quartet's Andante, which is otherwise a much pithier work, and knitted together here from its disparate origins with persuasive power and belief in the awkward corners and sudden outbursts that are so characteristic of its creator.
HRAudio.net
I heartily suggest you acquire this double album and enjoy the best of Late Romantics.[…]
Without losing any of its registers, the piano sounds marvellous, all the timbres collected by the native DSD 256 Stereo and DSD 256 Multichannel recording are balanced so that even at the loudest sound required by Brahms, the recording engineer never lets the piano overcome the strings. The strings themselves have distinct characters, often resinous and rich.
An exemplary recording for a Piano Quartet!
Fanfare Magazine
"This is one of those seemingly rare occurrences where the highest fidelity sound is coupled with outstanding performances. […] The excellent clarity of the sound brings out every strand in the instrumental parts allowing one to hear nuances that are normally hidden. […] These players manage to deliver a performance that never sags and never bores while still managing to convey the weighty and slower passages with regal authority. […] The dynamics are very wide and the tonalities are all so very natural sounding. What a joy to listen to such a recording! This goes right to the top of my Want List. Highly recommended!"
Crescendo Magazine
"A new reference for this quartets among those of Emil Gilels and the Quatuor Amadeus […]"
Opusklassiek
"Here we hear an ensemble that has grown completely with Brahms' piano quartets and has created a performance in which […] the layeredness of this music seems effortless. […] The recording is warm and clear, leavind no detail unexposed. Magnificent."
Only logged in customers who have purchased this product may leave a review.