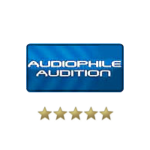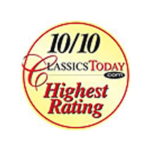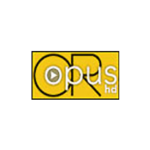 Winner of the 2016 David Russell Bach prize, guitarist Bin Hu offers a fresh look into guitar transcriptions of Bach's Solo Violin Works.
With exquisite sensibility and expressiveness and by the use of scordatura and a careful programming, Bin Hu gives personal and captivating performances of Bach's Prelude from the Partita BWV 1006, the Sonatas BWV 1001 and 1003, the Chaconne from the Partita BWV 1004 and the Sinfonia BWV 156.
Bin Hu, Guitar
Tracklist
1.
Prelude, from the Partita BWV 1006
04:21
2.
Sonata BWV 1001: I. Adagio
03:45
3.
Sonata BWV 1001: II. Fuga. Allegro
05:24
4.
Sonata BWV 1001: III. Siciliana
02:40
5.
Sonata BWV 1001: IV. Presto
04:37
6.
Sonata BWV 1003: I. Grave
04:07
7.
Sonata BWV 1003: II. Fuga
07:22
8.
Sonata BWV 1003: III. Andante
05:09
9.
Sonata BWV 1003: IV. Allegro
06:18
10.
Chaconne, from the Partita BWV 1004
14:31
Total time: 01:02:17
Additional information
| | |
| --- | --- |
| Label | |
| SKU | EUDDR1803 |
| Qualities | DSD 256 fs, DSD 128 fs, DSD 64 fs, FLAC 192 kHz, FLAC 96 kHz |
| Channels | |
| Artists | |
| Composers | |
| Genres | |
| Cables | Grimm |
| Digital Converters | Merging Horus |
| Editing Software | Merging Pyramix |
| Microphones | Sonodore, Schoeps |
| Awards | |
| Original Recording Format | |
| Producer | Gonzalo Noqué |
| Recording Type & Bit Rate | DSD256 |
| Speakers | Amphion |
| Release Date | September 3, 2018 |
Press reviews
OpusHD.net
"Behind the title "Ciaconna" of this SACD is hidden a true marvel of musical inspiration […]. Bin Hu, on the guitar, manages to preserve the soul of the Cantor of Leipzig by exalting his musical discourse, in order to give him a pregnant and unexpected dimension. Here is an essential SACD of classic guitar."
Audiophile Audition
"Hu Bin is unhurried and exact, but there are moments of pure ravishment too.[…] All manner of appoggiatura and acciaccatura are deftly translated to the guitar in nuanced ways.[…]We heartily commend these spectacular recordings to our readers[…]"
Classics Today
(…) it is rare that a Bach guitar recital of such immediately arresting quality comes along, as this one from Bin Hu on the slightly obscure, Spanish Eudora label.
Bin Hu opens with the Bach-on-guitar evergreen, the Prelude from the Sixth Partita for Solo Violin BWV 1006, before taking on the first and third sonata en gros, making them glow in a bronze light. Thereupon Bin Hu delves, most impressively, into the Chaconne (from BWV 1004, here transposed to C minor) before leaving solo-violin territory and ending with David Russell's transcription of the Sinfonia from Bach's Cantata BWV 156, Ich steh mit einem Fuß im Grabe. In the Prelude, Bin Hu offhandedly throws high notes into the mix that sound downright alien. (If he were playing violin I'd say they are produced by a left-hand pizzicato.)
Is the absorbing nature of the recital the result of the spacious, crystal clear sound? (Really a must for good guitar recitals.) Or is it due to Bin Hu's pitch-perfect, airy, ductile playing, his innovative transcriptions (taking Bach's own transcriptions of these works into account as alternate sources), or his historically inspired scordatura tunings? Presumably it's a mix of all these qualities. In any case, it's an audiophile delight.
Only logged in customers who have purchased this product may leave a review.