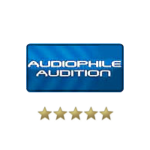 Pianist Josep Colom's latest album includes Beethoven's legendary last three piano sonatas (Opp. 109-111) and Bonn genius' latest piano work, the Bagatelles op.126.
Colom's original and exceptional vision brings out a fresh and different view on Beethoven's masterpieces. One which creates a single narrative path to weave together the individual movements of these three sonatas and the six bagatelles by means of a fascinating play of analogies and contrasts. The bagatelles act, in a way, as preludes to the sonatas, with transitional passages that stem from the pianist's own imagination.
Josep Colom – Piano
Tracklist
Please note that the below previews are loaded as 44.1 kHz / 16 bit.

1.

Bagatelle op. 126-5

01:48

2.

Bagatelle op. 126-4

03:09

3.

Sonata No. 30 in E major, op. 109 - I. Vivace, ma non troppo

04:03

4.

Sonata No. 30 in E major, op. 109 - II. Prestissimo

02:24

5.

Sonata No. 30 in E major, op. 109 - III. Gesangvoll, mit innigster Empfindung

11:39

6.

Bagatelle op. 126-1

02:23

7.

Bagatelle op. 126-3

03:23

8.

Sonata No. 31 in A flat major, op. 110 - I. Moderato cantabile molto espressivo

06:53

9.

Sonata No. 31 in A flat major, op. 110 - II. Allegro molto

02:39

10.

Sonata No. 31 in A flat major, op. 110 - III. Adagio ma non troppo - Fuga

10:16

11.

Bagatelle op. 126-2

01:37

12.

Bagatelle op. 126-6

03:17

13.

Sonata No. 32 in C minor, op. 111 - I. Maestoso - Allegro con brio ed appassionato

09:18

14.

Sonata No. 32 in C minor, op. 111 - II. Arietta

15:25
Total time: 01:18:14
Additional information
| | |
| --- | --- |
| Label | |
| SKU | EUDDR1901 |
| Qualities | DSD 256 fs, DSD 128 fs, DSD 64 fs, FLAC 192 kHz, FLAC 96 kHz |
| Channels | 2ch Stereo, 5ch Surround Multichannel, 2ch Stereo & 5ch Surround |
| Artists | |
| Composers | |
| Genres | |
| Digital Converters | Merging Technologies HORUS |
| Microphones | Sonodore and Schoeps |
| Awards | |
| Original Recording Format | |
| Piano | 1957 Model D Steinway & Sons – Piano Technician: Carles Horváth i Ysàs |
| Producer | Gonzalo Noqué |
| Recording Engineer | Gonzalo Noqué |
| Recording location | July 4-7, 2016 at Auditorio de Zaragoza, Sala Mozart, Zaragoza, Spain |
| Recording Type & Bit Rate | DSD 256 (no DXD conversion) |
| Speakers | Dali Epicon |
| Release Date | March 1, 2019 |
Press reviews
Positive Feedback
These works are often considered to require decades for a pianist to mature to the highest levels of interpretive understanding and technical skills to perform. And then, a certain convention is expected as to how to deliver these works. Well, Colom is having none of that. He has the interpretive and technical skills, certainly. But he proceeds to take us to a fresh outlook on these works.
ClassiqueHD.fr
"This long speech is rich with emotions with a magnificent technique. Beethoven is rediscovered through Josep Colom. The sound […] is simply beautiful and no note comes crashing to your ear as is sometimes heared on piano recordings."
Fanfare Magazine
"Colom has the pianistic skills to bring these sonatas to life. […] He is a lyrical and poetic player who, when need be, can storm the heavens with plenty of power, but he is far from a banger. The recording accommodates his wide dynamic range. […] as nearly 80 minutes of sublime music-making, I'd recommend it to anyone. Plus, one gets a fabulously engineered recording with an extraordinarily natural piano sound that audiophiles will envy."
HRAudio.net
"[These sonatas] demand years of experience and deep understanding of Ludwig van Beethoven, his inner self, his temperament, moods of desolation and subsequent resignation. Colom's playing gives clear evidence that he has understood it […].
And then again, Eudora's recording is outstanding. The sound is clean, almost clinically clean, to the point that each and every note comes out clearly, from warm low to tingling high."
OpusKlassiek
"Even in the tightly lined fugue of op. 110 [Colom] brings another number of special aspects of his imaginative approach into play. It may sound strange, but it is as if the composer himself took a seat behind the grand piano and breathed new life into his music; Colom's playing is so suggestive.[…] The great surround recording brings the pianist with his beautiful Steinway into your room."
Only logged in customers who have purchased this product may leave a review.