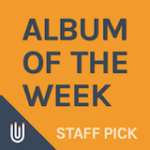 3 Chord Trick is the debut album from Legacy Band – a new rock band formed by Alan Clark, Danny Cummings, Mel Collins and Phil Palmer – four members of one of the biggest bands in the world – Dire Straits. Alan, Phil and Steve Ferrone, who together produced this record, met and became great friends when they were members of Eric Clapton's band.
These superb musicians have worked with many other iconic artists and bands. Steve Ferrone is Tom Petty and the Heartbreakers drummer, Mel Collins is an original member of King Crimson and their work, spanning more than three decades of music, has cemented their reputations in rock history. Their enduring friendship has, once again, brought them together and along with Marco Caviglia, Primiano Di Biase (Tom Jones, Paul McCartney, Pet Shop Boys, Rod Stewart and Tina Turner) and Pino Palladino.
Phil Palmer (Co-Producer, Guitars & Vocals) says "Chemistry. It's what makes great albums! In my long career as a session man, these are the elements that produce the special music. With Steve Ferrone, Alan Clark, Pino Palladino and myself we set out to make an album of songs in the old way – 4 guys in a room at the same time bouncing ideas around to find the optimum solutions for groove, structure, melody, and atmosphere.
The Legacy album is now completed and it is the result of one year's work and a collective 150 years of experience. The way albums used to be made with passion, care and a mysterious and elusive alchemy that defies explanation. Listen to it. Get inside it. Feel what we felt when recording it. Live it!"
Tracklist
Please note that the below previews are loaded as 44.1 kHz / 16 bit.

5.

Looking for America

05:50

9.

Twisting the Knife

03:50
Total time: 00:48:15
Additional information
| | |
| --- | --- |
| Label | |
| SKU | FMICA010011701 |
| Qualities | |
| Channels | |
| Artists | |
| Composers | |
| Genres | |
| Mastering Engineer | Carmine Simeone, Forward Studios |
| Mastering Room | Augustus Mastering Room, Forward Studios |
| Microphones | Neumann U87, Neumann M149, Neumann KM184, STC Coles 4038, Royer 122, AKG 414, Neumann CMV 563, SE Rupert Neve RNR1, Shure SM69, Blue Bottle, AKG C12VR |
| Awards | |
| Original Recording Format | |
| Producer | Alan Clark, Phil Palmer |
| Recording Engineer | Stefano Quarta (Forward Studios), Eric "ET" Thorngren (Drumroll Studios) |
| Recording location | Forward Studios – Grottaferrata, Rome – Drumroll Studios, Los Angeles |
| Release Date | December 1, 2017 |
Press reviews
Innuos
3 Chord Trick by Legacy is a DSD track we really like – and use to demonstrate our Innuos music servers.
I recommend that DSD listeners visit NativeDSD Music to download it.
FareMusic
Legacy, a new band on the pop music scene, has released their first album, "3 Chord Trick". The band features an all-star line up that includes Phil Palmer, Alan Clark, Marco Caviglia, Steve Ferrone, Trevorn Horn, Pino Palladino, Emel Collins and Danny Cummings.
There are eleven songs on the album. They are all quite different from each other, in composition and realization. With each listen, you will notice and appreciate the care and mastery that each band member brings to the material.
Starting off with the first song, "Epiphany" it opens with arpeggios of electrical and acoustics in effective and refined harmonic and timbral collaboration. The refrain is set in tasty harmonies, enhanced by a low pedal guitar. Followed by electric guitars and a sumptuous helping of keyboards.
Recorded in Los Angeles and Rome, 3 Chord Trick swings between rock and pop with a refined sound. This album brings the listener pop and rock music composed, played and performed by real musicians. With a beautiful blend of pop and rock that is welcome company in any listening room.
Only logged in customers who have purchased this product may leave a review.