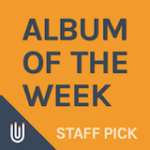 A quarter of a century after T-Bone Walker's death, his clean and distinctive sound remains a key part of the heritage of blues, R & B, jazz, and other genres. However, that signature bluesy eloquence, both on electric guitar and vocals, survives most profoundly in the artistry of the few remaining players who performed with and learned directly from the older Walker. And of those, nobody absorbed T-Bone's classy style more fully over a longer period, or articulates it more authentically today, than Roy Gaines. As a fourteen-year-old prodigy who had quickly absorbed the master's basic idiom, Roy first shared the stage with his idol T-Bone Walker at City Auditorium in Houston over forty-five years ago.
Now an accomplished multi-dimensional professional and recognized master musician himself, Roy has finally made the recording he's been rehearsing for since then. Appropriately titled I Got the T-Bone Walker Blues, this Album is not so much homage to an individual as it is a tribute to a sound – a document of Roy's vision of what blues music is at its best.
Roy Gaines – Guitar, Vocals
Read more
Tracklist
Please note that the below previews are loaded as 44.1 kHz / 16 bit.

4.

I Got A Break Baby

04:36

5.

That Old Feeling Is Gone

04:09

6.

I'm In An Awful Mood

08:35

11.

Stormy Monday (Acoustic)

03:33
Total time: 00:53:17
Additional information
Label
SKU

GRV1002

Qualities
Channels
Artists
Genres
Analog Recording Equipment

ATR-100 2 Track Tape Recorder with BASF 900 Tape @ 30 ips

Executive Producers

Ying Tan and Sebastian Koh

Mastering Engineer

Bernie Grundman (DSD 64), Tom Caulfield (DSD 128, DSD 256, DSD 512)

Mastering Room

DSD 128, DSD 256 and DSD 512 Music Files Created by Tom Caulfield at the NativeDSD Mastering Lab, Marshfield, MA using the Signalyst Professional DSD Modulators

Microphones

AKG C-12, C-12A, KM 54 Neumann M-50, M-49, U-67, 251, U-47FET, Sony C55p, Shure 57

Notes

We are pleased to announce the availability of Groove Note releases in DSD 128 and DSD 256, in addition to the original DSD 64 releases. These higher bit rate DSD 128, DSD 256 and DSD 512 releases are all pure DSD created.

They are not up samplings, for there are no PCM or DXD conversions involved in their production. They are re-modulations of the original DSD 64 encoding modulation that produced the DSD 64 releases. The sonic advantage to these new Stereo and Multichannel DSD 128 and DSD 256 releases, as with all higher DSD bit rate releases, is the wider frequency passband prior to the onset of modulation noise. This results in the listener's DAC using gentler and more phase linear filters for playback of the music. Please click the HRP logo for more information.

Awards
Original Recording Format
Producer

Joe Harley

Recording Engineer

Michael C. Ross

Recording Location

Ocean Way/Record One, Sherman Oaks, CA, August 11 & 12, 1998

Recording Type & Bit Rate

Analog

Release Date
May 4, 2018
Press reviews
Soundstage
What will strike you first — and immediately — is the authority that Roy Gaines brings to this music. Gaines played with T-Bone Walker almost 50 years ago, and he has Walker's lively style down pat. These tunes may be covers on a tribute collection of sorts, but hearing them is like getting one of the new U.S. state quarters in your change. It's recognizable but still fascinating.
"Stormy Monday," which opens the album, is swinging, and it is reprised in a very different acoustic version at the end of the album. In between are tunes that smolder with slow energy, like the restrained "I Got a Break Baby," on which Gaines relies on the lyrics and the horns in the band to provide the fireworks. Gaines' guitar work on Hank Williams' "Honky Tonk Blues" is upbeat and a touch twangy — he can sing and pick. Bill Stuve on bass and Steve Magulian on drums are called upon to create the vital heartbeat for these songs, and they do so in sinewy fashion. They definitely got the blues.
The even bigger story, however, is the sound, which will take your breath away. I Got the T-Bone Walker Blues might be the best album I've ever heard. It will make your system sound like it cost a bundle. Miss it at your peril.
Musical Performance: 4 out of 5 Stars
Recording Quality: 5 out of 5 Stars
Overall Enjoyment: 4.5 out of 5 Stars
JazzTimes
Houston-born Roy Gaines pays a stirring tribute to one of his long-time heroes on I Got the T-Bone Walker Blues (Groove Note 1002-2; 53:14).
Of course, Walker was hugely influenced B.B. King, as you can plainly hear on his early Kent sides. But Gaines, who once shared the stage with his idol at the age of 14, may be the greatest living T-Bone interpreter. He really conveys the spirit of Texas shuffles, slow blues and Lone Star State bravado on this excellent album.
A player of power and polish and a singer of great passion, Gaines does his mentor proud on these eleven tracks (including both electric and acoustic versions of T-Bone's most famous hit, "Stormy Monday"). And, like King on his Louis Jordan tribute, Gaines is similarly aided by some fine backing from some seasoned, soulful sidemen.
Highly recommended.
Only logged in customers who have purchased this product may leave a review.