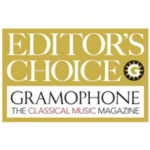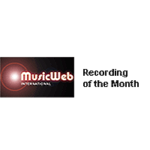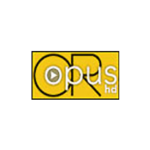 This disc of solo violin music is a real mixture of some favourite pieces. Pisendel's Sonata was probably written in 1716, just before Bach's unaccompanied Sonatas and Partitas in 1720 – and one wonders whether Bach may have known it before embarking on his own giant compositions for solo violin? The two men had met in 1709, and it would be entirely consistent for Bach to take inspiration from another composer, as he did from his German forebears like Georg Boehm and, a little latter, when he was very taken with Vivaldi's set of concertos L'Estro Armonico and reworked some of the concertos for solo harpsichord and 4 harpsichords in concerto.Pisendel took his inspiration from his teacher Torelli.
His solo sonata shows he was a real virtuoso; the writing is idiomatic and challenging at the same time (he writes a 10th double stop in the last movement!). The first movement is an inspired improvisation during which he uses many different rhetorical devices such as repetition, surprise and sequence, but in a manner which never feels formulaic or predictable; the dramatic landscape is extremely striking for performers and listeners alike.
I adore Bach's Flute Partita and always knew it from afar, the way you know pieceswritten originally for a different instrument. I would often play it for fun as a warm up (which would disorient the flute player in the room!). When choosing the repertoire for this disc, I was keen to include a piece by Bach, and eventually had the idea of transposing the Flute Partita into G minor (the original key is A minor). It worked beautifully and as a piece is extremely rewarding and fun to play – I recommend it to all violinists. And here we have the chance to extend Bach's usual habit of grouping in sixes, which was the favourite number in assembling keyboard suites, other sonatas and the Brandenburg concertos – as we reach the magical seven for solo violin!
The Tartini Sonatas for solo violin were unknown to me until David Takeno, myformer teacher, gave me a copy of the manuscript a few years ago (the original is in Padua). Tartini's handwriting is pretty clear even if minute, and the pieces are consistently considerable and engaging.
Read more
Tracklist
Please note that the below previews are loaded as 44.1 kHz / 16 bit.

1.

Partita for Flute in A minor bwv 1013 - Allemande

04:07

2.

Partita for Flute in A minor bwv 1013 - Corrente

03:42

3.

Partita for Flute in A minor bwv 1013 - Sarabanda

05:26

4.

Partita for Flute in A minor bwv 1013 - Bouree Anglaise

02:41

5.

From Other ayrs, Preludes, Allmands, Sarabands - Passaggio Rotto

02:33

6.

From Other ayrs, Preludes, Allmands, Sarabands - Fantasia

01:51

7.

From Other ayrs, Preludes, Allmands, Sarabands - Movimento incognito

02:49

8.

Sonata in A minor, b:a3 - Cantabile

01:39

9.

Sonata in A minor, b:a4 - Allegro

02:15

10.

Sonata in A minor, b:a5 - Allegro

03:41

11.

Sonata in A minor, b:a6 - Giga

01:21

12.

Sonata in A minor, b:a7 - Theme and variations

12:13

13.

Sonata in B minor, NO.13 B:h1 - Andante

04:46

14.

Sonata in B minor, NO.13 B:h2 - allegro Assai

02:48

15.

Sonata in B minor, NO.13 B:h3 - Giga, Allegro affettuoso

02:48

16.

Sonata per violino solo - No indication

02:44

17.

Sonata per violino solo - Allegro

05:16

18.

Sonata per violino solo - Giga

02:48

19.

Sonata per violino solo - Variation

04:00

20.

Passacaglia in G minor for solo violin - Passacaglia

08:53
Total time: 01:18:21
Additional information
| | |
| --- | --- |
| Label | |
| SKU | 35513 |
| Qualities | |
| Channels | 2ch Stereo, 5 Channel Surround Sound, 2ch Stereo & 5ch Surround |
| Artists | |
| Composers | |
| Genres | |
| Cables | van den Hul T3 series |
| Digital Converters | Grimm A/D DSD / Meitner DA |
| Mastering Engineer | Jared Sacks |
| Mastering Equipment | B&W 803 diamond series |
| Microphones | Bruel & Kjaer, Schoeps |
| Mixing Board | Rens Heijnis custom design |
| Awards | bbc-music-5-5, editors-choice, luister-10, musicweb-rec-of-month, nederlands-dag-5-ster, Opus-HD-dOr, sa-cd-net-5-5 |
| Instruments | |
| Original Recording Format | |
| Producer | Jonathan Attwood |
| Recording Engineer | Jared Sacks |
| Recording location | Haarlem Holland |
| Recording Software | Pyramix bij Merging |
| Recording Type & Bit Rate | DSD64 |
| Speakers | Audiolab, Holland |
| Release Date | January 9, 2014 |
Press reviews
Stereophile Magazine
"Rachel Podger's Guardian Angel, a recital of works for unaccompanied violin by J.S. Bach, Biber, Matteis, Pisendel, and Tartini on Channel Classics is my most prized example of the benefits of recording a solo voice or instrument in multichannel in a sympathetic acoustic. In two-channel, Podger's violin is in my room, at the center of an ambient field that spans from BeoLab 90 to BeoLab 90 or from 802 D3 to 802 D3. In multichannel she seems no less present, but now I have joined her in the lovely little church in Haarlem, Holland, where this disc was recorded, in sessions that I was privileged to attend. This is the sort of reproduction of a real acoustic space that two-channel stereo can't provide — but multichannel can."
Toccata
(…) eine Klasse für sich (…) Es ist von der Vorgabe und der Ausführung absolut meisterlich und von Rachel Podger umgesetzt, unagestrengt, souverän, spannend vom Anfang bis zum jähren Ende!
Classical Ear
(…) Podger plays it with focus and emotion. (…) Excellent sound and presentation to boot.
ClassicalCD Review
Rachel Podger is a recognized master of baroque repertory as reflected by her numerous recordings, particularly those on Channel Classics, where her many disks of Vivaldi and Mozart have universally been praised. This new SACD features music for solo violin beginning with Podger's transcription of Bach's Partite BWV 10113, originally for flute. This is followed by the other works listed above, all played with the artist's consummate artistry and impeccable technique. As usual in these Channel Classics recordings, audio is first-rate, with a resonant acoustic.
The WholeNote
Podgers's playing is full of clarity, technical assuredness and power. What is most impressive and moving, though, is her attention to detail and understanding of the rhetoric of these pieces. (…)
BBC Music Magazine
(…) Podger is something of a 'guardian angel' herself. (…) There is a sureness to the placing of every note, whether poised or bristling with bites and bravado. (…) All in all, utterly 'stupendious'.
International Record Review
This extraordinary beautiful recording is one of the finest solo Baroque violin compilations I've heard to date. (…) exemplary and authoritative playing (…) the SACD production is sublimely atmospheric and miraculously accurate in its reproduction of every nuance and inflection. (…)
ND
Haar spel is niet alleen technisch perfest, mar qua voordracht uiters boeiend. Her playing is not only technically perfect, but extremely fascinating in terms of presentation.(…)
NRC
Rachel Podger, Welsh queen van de barokviool, spoorde een boeiend stapeltje werken op. (…)
Opus Klassiek
(…) toonvorming, intonatie en een perfect gevoel voor timing vallen naadloos samen met muzikaal inzicht en fantasie. Stuk voor stuk onmisbaar voor boeiende interpretaties. (…) Een prachtig, goed afgewogen en zeer afwisselend programma dat bovendien schitterend is gerealiseerd. Geweldig, in één woord!
Classical CD Choice
(…) The supremely talented Rachel Podger gives us a fascinating programme (…) the pieces heard on this disc are some of her own favourites, and the care she lavishes on them in these impeccably musical and technically flawless performances bear witness to her enthusiasm for them. (…)Admirers of Rachel Podger's playing should not hesitate to acquire these wonderfully expressive performances immaculately recorded by Jared Sacks in state-of-the-art sound. Enthusiastically recommended.
SA-CD.net 5/5 stars
Admirers of Rachel Podger's playing should not hesitate to acquire these wonderfully expressive performances immaculately recorded by Jared Sacks in state-of-the-art sound.
SA-CD.net
Music takes an important part of my life, and obviously some music affect me more than other. Rachel Podger new SACD is to me one of the most moving I have heard in many years. (…) I only got it in the last for a week or so, and already listened to it many times and I cannot wait to listen to it again.
Opus Haute Définition
(..) In a sound recording of rare acoustic finesse that respects the instrumental tone of the "Pesarinius, Genova 1739," which Rachel Podger plays, this SACD is one of the first wonders of the year 2014.
Audiophile Audition
Normally I would be bored by an album of unaccompanied violin, but Rodger caught my ear on this one. (…) Although Tartini wrote a bass line for many of violin works, he stated that his true intention was to play these works with the bass, where melodic freedom can reign. That's what Podger does in her performance of the both sonatas here. (…) Who says there is no value in a hi-res surround recording of a single solo instrument? This SACD proves differently.
Gramophone Editors Choice
Podger's beautiful playing and her vital approach mix virtuosity with an element of grandeur. The impression is powerful, thanks to her customary polished delivery combined with a bold, temperamental style. (…) Podger gives an outstanding performance, too, of the Biber Passacaglia, projecting the dynamic of the whole piece most persuasively and characterising vividly each stage of Biber's inventive elaboration of the simple ground bass. We're left in no doubt that this is one of the peaks of Baroque violin music.
Musical Toronto
One of the benefits of being more than a full generation into the historically informed performance movement is the rise of great virutoso violin players using baroque instruments. People like Toronto's Aislinn Nosky and Julia Wedman — and English violinist Rachel Podger.
Podger, who led Tafelmusik for the first time last season, has recorded a spectacularly fine album of baroque pieces for solo violin for the Channel Classics label. Titled Guardian Angel, it features sonatas, partitas and suites by J.S. Bach, Heinrich Biber, Giuseppe Tartini, Nicola Matteis and Johann Georg Pisendel.
The Bach work is a standalone solo partita, supposedly written for the flute, but one that works very nicely for solo violin (and which Podger plays in a different key).
The music on this album dates from the late 17th and early 18th centuries, the time when the violin took over as the star of stringed instruments.
The same virtuosity, passion and all-over ability to raise goosebumps that remain hallmarks of the violin — think Niccolò Paganini, Fritz Kreisler, Itzhak Perlman and Joshua Bell — are present here.
The CD booklet notes include a diary entry by John Evelyn, from a concert he heard in November 1674 by Nicola Matteis: "Nothing approch'd the violin in Nocholas' hand: he seem'd to be spiritato'd & plaied such ravishing things on a ground as astonished us all."
The baroque period is also when we first start to read of instrumental solos needing to be treated as vocal music, of melodies needing to sing. This was an oft-repeated dictum of Tartini, one of the great teachers of his day.
So what we get are 78-1/2 minutes of singing, dancing and, above all a mix of remarkable musicianship and awe-inspiring virtuosity. There is absolutely nothing Podger can't do with an instrument and bow that many committed modern violinists still consider inferior. How she can do this while performing, leading two orchestras and teaching is mind boggling.
She must have a guardian angel (aside from the one in the title of the album, which refers to an illustration in Biber's Mystery Sonatas).
Only logged in customers who have purchased this product may leave a review.