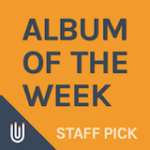 Howard Hanson (1896-1981) was a distinguished American composer, educator and preeminent advocate of American music. He belonged to that select group of American composers born in the last decade of the 19th century – Walter Piston (1894), Roger Sessions (1896), Randall Thompson (1899), Roy Harris (1898), Virgil Thomson (1896) and Aaron Copland (1900) – who personified the emergence of American classical music as a distinctly national, as opposed to European, cultural force to be taken seriously. He was the leading practitioner of American musical Romanticism, much in the tradition of Jean Sibelius, Edvard Grieg and Carl Nielsen in Scandinavia.
Hanson dedicated his professional life to the encouragement, creation and preservation of beauty in music, believing it to be an art form possessing unique power to ennoble both performer and listener, and, by extension, mankind:
"Music has a strange physiological and psychological power. We rediscover music not only as a tremendous emotional force in the lives of men but also as a sociological force in education. We realize that these simple vibrations which proceed from the elastic string of the violin are potent, potent both for good and ill. We ponder upon the intricacies of the human mind and the unfathomed depths of the human soul. We salute music not as an abstract art but as a great social force. We call upon ourselves to utilize this force for the benefit of mankind. We call upon the spirit of beauty to make clean our hearts that we may be fit servants of so great an art… a divinely great art. We study an art which is a part of infinity itself. It is tangible, it is intangible. It is science, it is art. It is emotion, it is intellect. It is a part of society, yet it carries us to heights where we exist for a moment in the fearful and awesome isolation of interplanetary space. It calls for our deepest emotional development, the greatest use of our intellectual powers and a supreme devotion to beauty."
-Howard Hanson, speaking at an Eastman School Convocation in 1936
Read more
Tracklist
Please note that the below previews are loaded as 44.1 kHz / 16 bit.

1.

Ballet Suite Nymphs and Satyr

13:14

2.

Concerto da Camera in C for Piano and String Quartet

15:01

3.

Concerto for Organ, Harp and String Orchestra

16:08

4.

Two Yuletide Pieces for Piano Solo

05:19

5.

Four Pieces for Chorus- A Prayer of the Middle Ages

04:04

6.

Four Pieces for Chorus- How Excellent Thy Name

05:02

7.

Four Pieces for Chorus- I will Lift up Mine Eyes

05:47

8.

Four Pieces for Chorus- Praise Ye the Lord

04:09
Total time: 01:08:44
Additional information
| | |
| --- | --- |
| Label | |
| SKU | HDDLTroy129 |
| Qualities | DSD 256 fs, DSD 128 fs, DSD 64 fs, FLAC 192 kHz, FLAC 96 kHz |
| Channels | |
| Artists | Roberts Wesleyan College Chorale, Rochester Chamber Orchestra |
| Composers | |
| Genres | |
| Analog Playback Equipment | Studer 810 Reel to Reel with Custom by JRF Magnetics & Siltech wiring Nagra 4S custom by JRF Magnetics Aria tape head pre-amp by ATR Services Retro Instruments 2A3 Dual-channel tube program equalizer |
| Digital Converters | Hapi, Merging Technologies with Antelope Audio Isochrone 10M Rubidium Atomic Clock |
| Mastering Engineer | Bob Witak – Analog to DSD 256 Transfer |
| Awards | |
| Conductors | |
| Original Recording Format | |
| Power Cords | Purist Audio Design, Essential Sound Products |
| Power Sources | PS Audio P10 Power Plant and Power Plant 300 |
| Recording Type & Bit Rate | Analog |
| Vibration Control | Symposium Acoustics Rollerblocks, Ultra platforms, Svelte shelves |
| Release Date | May 9, 2015 |
Press reviews
MusicWeb International
Soloist David Craighead copies heroically with an occasionally very demanding organ part and harpist Eileen Malone plays with fine tone and technique. David Fetler directs the Rochester Chamber Orchestra with real authority.
Positive Feedback
Piano lovers, take note! Hanson's "Two Yuletide Pieces for Piano Solo" are delicious examples of Hanson's lyrical spirituality as a composer. And it is a devilishly difficult instrument to record in anything like its full beauty. And yet High Definition Tape Transfer is a company that is making quite a name for itself in the realm of exceptional transfers of significant classical and jazz recordings from analog to high-resolution DSD.
You'll hear a fine solo piano recording, with an impeccable artistry, showing how Quad DSD (DSD 256) is able to deliver the full dynamics and harmonic richness that we long for. The entire album is stellar and includes Hanson's works involving chorus and chamber orchestra. A magnificent album! You owe it to yourself to purchase this one.
Classical Net
"(…)The lush opening measures of Nymphs and Satyrs require a suspension of disbelief: Hanson first intended the music for solo clarinet. The piece yet again is flat-out gorgeous, but its very lyricism militates against anyone dancing to it. As a composer, Hanson sings rather than dances. To me, it's a tone poem in three short movements, the most delightful being the scherzo second movement. (…)"
Only logged in customers who have purchased this product may leave a review.