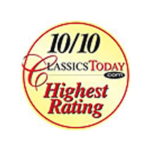 From the beginning of the 17th century, composers in Italy and far beyond its borders discovered the dramatic power of small ensembles, for the most part abandoning the traditional a cappella polyphonic style. The richness of verbal language pointed the way to new modes of expression. Monody played a central role in this development: in essence, it consisted of a single singing voice accompanied by the new style of 'basso continuo'. The text was supported and followed word by word, making use of the 'affetti', a new freedom in the treatment of dissonance as well as sharply contrasting melodic and rhythmic treatments. Of course, any number of new musical forms and genres also developed, one of which was the dialogue – a genre which has repeatedly been given attention by Cappella Figuralis in recent years – and its more expansive version, the oratorio. A dialogue can best be described as a sung conversation, in which each of the persons taking part is represented by a single voice, and a group by a vocal ensemble. In addition, the 'cast' sometimes includes a narrator, whose part can be either single-voiced or many-voiced. (…)
(Pieter Dirksen)
Tracklist
Please note that the below previews are loaded as 44.1 kHz / 16 bit.

1.

Lamento Della Ninfa

06:06

5.

Lamentatio Virginis In Dispositione Filii De Cruce

17:14

7.

Historia Di Jephte

24:09
Total time: 01:13:13
Additional information
| | |
| --- | --- |
| Label | |
| SKU | 17002 |
| Qualities | |
| Channels | 2ch Stereo, 5ch Surround Multichannel, 2ch Stereo & 5ch Surround |
| Artists | |
| Composers | Carissimi, Della Ciaia, Frescobaldi, Kapsberger, Mazzocchi, Monterverdi, Rossi |
| Genres | |
| Cables | van den Hul |
| Digital Converters | DCS DSD AD/DA |
| Mastering Engineer | jared Sacks |
| Mastering Equipment | B+W 308 diamond series |
| Microphones | Bruel & Kjaer, Schoeps |
| Mixing Board | Rens Heijnis custom made |
| Awards | |
| Conductors | |
| Instruments | |
| Original Recording Format | |
| Producer | Jared Sacks |
| Recording Engineer | Jared Sacks |
| Recording location | Waalse kerk Amsterdam Holland |
| Recording Software | Pyramix |
| Recording Type & Bit Rate | DSD64 |
| Speakers | AudioLab Holland |
| Release Date | May 10, 2014 |
Press reviews
Volkskrant
Muzikale dialogen zijn het speciale werkterrein van Cappella Figuralis. Logisch, want zulke hoorspelen-in-concertvorm zijn het solistenensemble van de Nederlanse Bachvereniging op het lijf geschreven. (…) (…) Hoogtepunt is een Lamento Virginis van de componerende edelman Allessandro della Cacia, met Johannette Zomer als treurende Maria. Maar ook Jeptha van Carissimi, het afsluitende, 25 minuten tellende minidrama is wonderschoon, vooral het laatste gedeelte met zijn aandoenlijke echo-imitaties. (…)
Luister
het ensemble overtreft zichzelf in expressieve zang en levendig, subtiel en virtuoos samenspel. (…) (…) Een opname vol prettige verrassingen in de vorm van zelden of nooit uitgevoerde, maar verrukkelijke muziek (…) (…) Ontroerend gezongen Lamento Virginis van Alessandro Della Caia door Johannette Zomer, dramatische momenten van grote schoonheid die nog lang blijven nazinderen. (…)
Tijdschrift voor Oude Muziek
intelligent afwisselende bloemlezingen van lange en kortere stukken die vooral gemeen hebben dat ze zo mooi zijn. (…) (…) bloedstollend Lamento delle Ninfa van Monteverdi, ook dankzij Johanette Zomer, die zich met duizelingwekkende snelheid ontpopt tot een zangeres van het allerhoogste niveau. (…) (…) muziek van de bovenste plank, die de solisten – en dus ook de luisteraar – stevig bezighoudt.
Stereo
Mit lust an der Dissonanz versammelt die Niederländische Bach Society einige Beispiele solcher Lamenti. Dem Chor gelingt die Affektdarstellung mit ungewöhnliche großer dynamischer Differentziering, unter den Solisten glänzt Johannette Zomers Solosopran.
Sunday Star Times New Zealand.
The recording captures vocal and instrumental timbres with astonishing warmth and naturalness. Bravo to everyone involved. Mark Jordan The Absolute Sound October-November Issue 2003 The best in New-Format Software AV Guide.com 5 stars in
Classics Today
It's gorgeous!! Johannette Zomers' solo is as ravishingly moving as the angels are sympathetic (…) (…) The performances by the singers and four continuo players (organ, harpsichord, violone, theorbo and cello) are perfect in every way. This dutch group, led by Jos van Veldhoven, has managed to enter the Italian emotional sensibility as no English consort can touch. The acoustic is both intimate and rich. WOW!!
BBC Music Magazine
Johanette Zomer is impressive in Alessandro Della Ciaia's description of the Virgin's lament over the body of Jesus, a splendid piece, strongly constructed (…) (…) a revealing disc (…)
American Record Guide
This release includes some of the most gorgeous vocal and keyboard music of the early Italian Baroque. Excellent performances!!
Fanfare
Every work is of outstanding quality (…) (…) Sopranos Johannette Zomer and Anne Grimm being paticularly impressive in their solo roles. Both display a keen awareness of text, word-painting key text with a true dramatic intensity that never lapses into mannerism. The Monteverdi and Carissimi can be accounted among the most succesful performances I've heard. The juxtaposed instrumental works for harpsichord, chittarone, and organ (Michelangelo Rossi's famously eccentric Settima Toccata) are also extremely capably played by members of the continuo team. (…) (…) Exceptionally intelligently planned, and beautifully executed and engineered, this cd is urgently recommended to all with any interest in 17th-century music.
Only logged in customers who have purchased this product may leave a review.