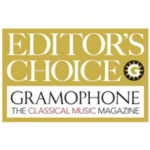 When Mahler began work on his Sixth Symphony in 1903, he thought about giving it a title: 'The Tragic'. But he had already begun to lose faith in titles, programmes and other literary props, and by the time the symphony was finished, two years later, the name had been dropped for good. But 'tragic' remains most commentators' verdict on the emotional content of this work, however much the shading of that interpretation may vary. For the great Mahlerian conductor Bruno Walter, the Sixth was 'bleakly pessimistic … the work ends in hopelessness and the dark night of the soul'. But Mahler's biographer Michael Kennedy sees something more positive in the symphony's message: 'It is a tragic work, but it is tragedy on a high plane, classical in conception and execution.'
Tracklist
1.
Mahler- Symphony No. 6- I. Allegro energico, ma non troppo
21:59
2.
Mahler- Symphony No. 6- II. Andante moderato
13:53
3.
Mahler- Symphony No. 6- III. Scherzo- Wuchtig
12:34
4.
Mahler- Symphony No. 6- IV. Finale- Allegro moderato
28:45
Total time: 01:17:11
Press reviews
Audiophile Audition
The Finale is Gergiev's masterpiece … All concerned play their hearts out. The hi-res sound engineering is superb.
Best of the Year Discs 2008
ClassicsToday.com
The massed horns sound magnificent in the finale's battle-cries, and all of the principals tackle their parts with aplomb. It's good to hear this symphony played with the sort of gruff, raw vigor that suits its heroic cast so well.
Artistic Quality 9
Sound Quality 9
Daily Telegraph
It shows how Mahler's neurosis and Gergiev's volatility are ideally matched: this is no plain-sailing excercise in orchestral virtuosity, but a deeply wrought journey of the soul … The performance as a whole achieves an impressive balance between structure and detail.
International Record Review
This is a reading of great intensity, creating a most powerful impact … a stunning performance of considerable musical belief in the demonstable fact that Mahler's Sixth is a great and original masterpiece.
Gramophone
'Editor's Choice 'It is difficult to resist Valery Gergiev in full flow. He summons such reserves of power and commitment from the LSO that one cannot help but be swept along.'
Only logged in customers who have purchased this product may leave a review.