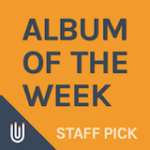 Who knows what Mozart and Chopin might have played had they come face to face in or around 1830, if the former had not died so prematurely? They might both have improvised on a given theme and played together on two pianos. And, given the custom of the day, each would very probably have performed something the other had written.
Had that happened, the results might not have been that far removed from what we hear on this recording. A journey towards an imaginary encounter made reality by the exceptional vision and artistry of Josep Colom.  With an improvised ornamentation laden with cross-references, an articulation always at pains not to blur this music's cantabile nature, and a timbre that rather than maximizing the polarity between the composers highlights a coherent and overarching narrative within which the two go hand in hand.
The album leads us gradually from the dazzling luminosity of the first works towards a gathering, mystery-shrouded darkness, and it doesn't seem to matter much who wrote which piece: along the way Mozart often turns into Chopin, and vice versa.
Josep Colom – Piano
Tracklist
1.
Fantasy in D Minor, K. 397
07:10
2.
Ecossaise in D Major, Op. 72, No. 1
01:13
3.
Rondo in D Major, K. 485
05:12
4.
Ecossaise in G Major, Op. 72, No.2
00:54
5.
Gigue in G Major, K. 574
01:13
6.
Prelude in G Major, Op. 28, No. 3
01:41
7.
Prelude in B Minor, Op. 28, No. 6
02:24
8.
Adagio in B Minor, K. 540
09:21
9.
Prelude in E Minor, Op. 28, No. 4
02:34
10.
Waltz in A Minor, Op. 34, No. 2
05:58
11.
Prelude in A Major, Op. 28, No. 7
00:57
12.
Rondo in A Minor, K. 511
09:25
13.
Mazurka in A Minor, Op. 17 No. 4
04:27
14.
Prelude in F Minor, Op. 28, No. 18
01:09
15.
Prelude in C Minor, Op. 28, No. 20
01:52
16.
Fantasy in C Minor, K. 475
13:28
17.
Ballade in G Minor, Op. 23
10:05
Total time: 01:19:03
Additional information
| | |
| --- | --- |
| Label | |
| SKU | EUDDR1402 |
| Qualities | DSD 256 fs, DSD 128 fs, DSD 64 fs, FLAC 192 kHz, FLAC 96 kHz |
| Channels | |
| Artists | |
| Composers | |
| Genres | |
| Digital Converters | Horus, Merging Technologies |
| Mastering Engineer | Gonzalo Noqué |
| Mastering Equipment | Neumann KH120A Studio Monitor Speakers |
| Microphone Preamp | Horus, Merging Technologies |
| Microphones | Sonodore, Schoeps |
| Awards | |
| Original Recording Format | |
| Piano | Steinway & Sons |
| Piano Technician | Carles Horváth i Ysàs |
| Producer | Gonzalo Noqué |
| Recording Engineer | Gonzalo Noqué |
| Recording Location | Conservatori del Liceu Concert Hall, Barcelona, July 21-24, 2013 |
| Recording Software | Pyramix, Merging Technologies |
| Recording Type & Bit Rate | DSD256 |
| Release Date | November 6, 2014 |
Press reviews
Positive Feedback
If you enjoy the music of Chopin, just get this recording and enjoy some excellent performances of Chopin mazurkas, preludes and waltzes with some of the best recorded sound of a piano you'll find anywhere. The Prelude in C minor, op. 28:20, played on track 15 and the closing Ballade in G minor, op. 23, are to die for. If you are first exploring the works of Josep Colom and want to sample only one album, you won't do better than starting here.
Opusklassiek.nl
Colom plays with a great deal of emphasis on poetic and especially rhythmic freedom. Interpretative standards are thus rewritten by Colom into a window in which one will dream away and then roar out of the virtual room. The recording quality is excellent.
Audiophile Audition
"Josep Colom is a veteran Spanish pianist, renowned for his recordings of De Falla, Mompou and Brahms. […] On this recording, he surely enjoys the finest sound engineering of his career as he debuts for a small but outstanding Madrid-based audiophile label, Eudora. […] this project confirms the sonic wizardry of Gonzalo Noque, producer and engineer. […]
We can also imagine what it would have been like for Mozart, 73 years old in 1829, the year of Chopin's first public appearance (which happened to be in Vienna), to have taken in this evocation of otherworldly beauty. As played so brilliantly by Josep Colom, there is no doubt that this music would have been both intelligible and deeply pleasing to Mozart.[…]
This album will definitely reward those willing to suspend normative performance standards in favor of an open-ended and deeply creative approach to a body of work that, perhaps, has become just a bit too familiar and routine."
Revista Segarra
The beauty of sound, warmth, eloquence, and subtlety are Josep Colom's tools, a pianist who finds himself in a sweet state of artistic maturity. An album which catches you from the first notes.
SA-CD.net
"The product of Colom's original narrative-based program, his stunning interpretations and the artistry of Eudora's DSD recording together produce a truly unique musical experience. Even the booklet's beautiful photographs of roses on a dark leafy background hint at the narrative of the music, the pianistic sequence involving the flux of light and dark. […] This album gives pure joy, and induces the listener to immediately play it again."
Pizzicato
"[…]Not only interesting, but also a very personal recording which will guarantee a beautiful and enriching experience to any opened-minded listener."
Only logged in customers who have purchased this product may leave a review.