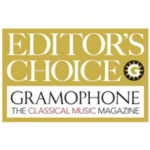 Denmark remained neutral throughout the international upheaval of the 1914–18 War; but its citizens have always been acutely sensitive to the activities of its large and powerful neighbour to the south. For Carl Nielsen there was an added dimension of philosophical crisis. It may be hard to believe now, but many European artists initially welcomed the prospect of war: here was a grand opportunity for 'spiritual cleansing', and a celebration of the traditional masculine virtues of courage, loyalty and devotion to one's country. Before the hostilities Nielsen had been an enthusiastic nationalist. But as he began to realise the horrors men could inflict on each other for Kaiser – or King – and Country, his faith was rocked to the core. Nationalism, he wrote not long after the war, had been transformed into a 'spiritual syphilis', the justification for the expression of 'senseless hate'. Nielsen's faith in humanity may have suffered a setback, but rather than give in to despair he felt strongly driven to make some kind of affirmative statement: belief, if not in human beings (still less in nationhood), then perhaps in life itself. This is an important clue to the meaning of the title of the Fourth Symphony (1914–16). Nielsen added an explanatory note at the beginning of the score. 'Under this title', he tells us, 'the composer has tried to indicate in one word what music alone is capable of expressing to the full: The elemental Will of Life. Music is life, and like it, inextinguishable'.
Tracklist
1.
Symphony no. 4 - Allegro
09:56
2.
Symphony no. 4 - Poco allegretto
04:31
3.
Symphony no. 4 - Poco adagio quasi andante
08:36
4.
Symphony no. 4 - Allegro
08:16
5.
Symphony no. 5 - Tempo giusto
10:40
6.
Symphony no. 5 - Adagio
10:16
7.
Symphony no. 5 - Allegro, Presto, Andante poco tranquillo, Allegro
14:20
Total time: 01:06:35
Additional information
| | |
| --- | --- |
| Label | |
| SKU | LSO0694 |
| Qualities | |
| Channels | |
| Artists | |
| Composers | |
| Genres | |
| Mastering Engineer | Classic Sound Ltd. Jonathan Stokes, Neil Hutchinson |
| Awards | bbc-disc-of-the-month, editors-choice, sunday-times-cd-ot-week |
| Conductors | |
| Original Recording Format | |
| Producer | James Mallinson |
| Recording Engineer | Classic Sound Ltd. Neil Hutchinson, Jonathan Stokes |
| Recording location | Barbican, London |
| Recording Type & Bit Rate | DSD64 |
| Release Date | November 6, 2014 |
Press reviews
The Guardian
The playing and recording are both exemplary.
Sunday Times
Davis's Fifth is even finer than his Fourth, and his taut grasp on the pulse of this music is magisterial.
Hi-Fi News
The LSO is on top form throughout in one of the more successful Barbican recordings – the all-important timpani parts are ideally incisive.
ClassicalCDReview.com
Cracking energy marks both performances, particularly the Inextinguishable which is given a virtuoso fast-paced reading of immense power. The two sets of timpani in the finale are beautifully recorded.
American Record Guide
(Davis's) 4th is thrilling … his strings are excellent, as is the rest of the orchestra … Davis is able to balance the moments of ferocity with the moments of peace'
The Sunday Times
The great British maestro brings the expansiveness and rigour of his celebrated Sibelius to two of the Danish composer's most frequently heard symphonies.
Only logged in customers who have purchased this product may leave a review.