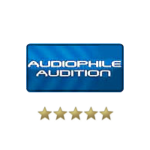 The story of how Nielsen conceived his Second Symphony beautifully illustrates this composer's unique blend of urbane sophistication and rustic simplicity. Aside from his wide – and ever-expanding – musical knowledge, Nielsen drank in the world's great literature: Shakespeare and Goethe, Greek and Norse myths; he is said to have kept a copy of Plato's Republic by his bedside in place of the customary Bible. He would have been thoroughly acquainted with the Ancient Greek notion of the 'Four Temperaments', the idea that the emotional characteristics of human beings can be categorised as four types or 'humours': 'Choleric' (angry or impetuous), 'Phlegmatic' (laid-back, or simply lazy), 'Melancholic' (self-explanatory) and 'Sanguine' (cheerful).
But it was the discovery of a na.ve but vivid painting of the Four Temperaments on the wall of a village pub that set him thinking in musical terms. By 1901 this had become the basis of a four-movement symphony. Nielsen doesn't present us with any value judgments here: the fact that the Sanguine character has the last word doesn't mean that the composer sees him as in any way superior to the others. The range of human character is his subject here, portrayed sometimes with stirring emotional directness, at other times with delightful irony.
Tracklist
Please note that the below previews are loaded as 44.1 kHz / 16 bit.

1.

Symphony No. 2, The Four Temperaments, Op. 16 - i. Allegro collerico (Choleric)

09:57

2.

Symphony No. 2, The Four Temperaments, Op. 16 ii. Allegro comodo e flemmatico (Phlegmatic)

04:15

3.

Symphony No. 2, The Four Temperaments, Op. 16 - iii. Andante malincolico (Melancholic)

09:54

4.

Symphony No. 2, The Four Temperaments, Op. 16 - iv. Allegro sanguineo - Marziale (Sanguine)

07:46

5.

Symphony No. 3, Sinfonia Espansiva, Op. 27- i. Allegro espansivo

11:27

6.

Symphony No. 3, Sinfonia Espansiva, Op. 27- ii. Andante pastorale

07:26

7.

Symphony No. 3, Sinfonia Espansiva, Op. 27- iii. Allegretto un poco

06:28

8.

Symphony No. 3, Sinfonia Espansiva, Op. 27- iv. Finale- Allegro

09:20
Total time: 01:06:33
Additional information
| | |
| --- | --- |
| Label | |
| SKU | LSO0722 |
| Qualities | |
| Channels | |
| Artists | |
| Composers | |
| Genres | |
| Mastering Engineer | Classic Sound Ltd. Neil Hutchinson, Jonathan Stokes |
| Awards | |
| Conductors | |
| Original Recording Format | |
| Producer | James Mallinson |
| Recording Engineer | Classic Sounds Ltd. Neil Hutchinson |
| Recording location | Barbican, London |
| Recording Type & Bit Rate | DSD64 |
| Release Date | November 19, 2014 |
Press reviews
Sunday Times
Colin Davis establishes himself as a first-class Nielsenian on our pick of the week… With this coupling, Davis leaves the best for last, too: Nielsen's most accessible symphony, 'The Four Temperaments' (No 2), a work ideally suited to Davis's volatile humours; and the 'Sinfonia Espansiva', arguably the composer's greatest and most characteristically nationalist.
BBC Music Magazine
**** Performance
This recording is an exhilarating display of the life-force at full blast in both composer and conductor.
BBC Radio 3 CD Review
The whole work is well paced from the choleric outburst of the first movement to the cheerfully sanguine finale. In fact that's one of the keys to this account – Davis manages to convince you that it is indeed a symphony, and not a set of four character pieces. The LSO's playing is irreproachable in the last instalment with Davis.
NPR
Conducting with precision and vitality, Colin Davis completes his survey of all six Nielsen symphonies with the London Symphony Orchestra.
Classical CD Choice
With this sublime setting down of Symphonies 2 & 3, Colin Davis brings to a triumphant conclusion his enlightening Nielsen symphony cycle. The first title in the series, Symphonies Nos. 4 & 5, was an instant critical success (with some caveats), while the second, with Symphonies 1 & 6, was similarly acclaimed. Nielsen's Second Symphony was a result of the composer's exposure to a naïve painting representing the four temperaments of the human personality. The Third is the most characteristically Danish of his symphonies, and is given a non-pareil reading here in glowing surround sound which tames the Barbican acoustic.
The Times
Sir Colin Davis's interpretations of the great Dane's idiosyncratic and tempestuous scores have been revelations.
Classical Source
Zesty and affectionate, with depth of feeling when required, there is a freshness to this account that makes it worth hearing, and the joyous finale has a bounce that is infectious.
Audiophile Audition
The sonics on both are up to the high standards of LSO Live SACDs. Individual solos come through clearly and with great spatiality, and the orchestral climaxes are rich and clean, free of the compression effects frequently heard on standard CDs.
Mail on Sunday
The newly released Nielsen: Symphonies 2 & 3 is drawn from concerts in December 2011 and showcases authoritative performances that for me are the best in class. Nielsen needs a firm hand, and gets one from Davis; his intellectual grip and rigour is astonishing for a man of his age.
Only logged in customers who have purchased this product may leave a review.