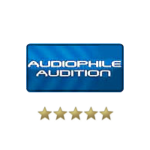 During the 1570's in Florence, there were meetings in the house of count Bardi, where music and poetry were discussed. Bardi's Camerata, as the group of participants came to be called, had great influence on the course of musical history. Drawing inspiration from the musical theories of the ancient world, the Camerata derived new insights about the composition and performance of vocal music: the most important points were clear declamation of the text and respect for the rhythm of the words. Thus the members of the group were inclined to look critically at the prevailing contrapuntal style of contemporary madrigals, in which different melodies were sounded simultaneously, and the rhythm of the text was considered of secondary importance. In 1578, Bardi summarized his ideas in a 'Discorso…', which he dedicated to his young protégé, Caccini.
Tracklist
Please note that the below previews are loaded as 44.1 kHz / 16 bit.

2.

Mentre che fra doglie e pene

02:03

3.

Filli, mirando il cielo

02:56

4.

Al fonte, al prato

01:25

7.

Fortunato augellino

03:21

8.

Vaga su spin´ ascosa

03:16

9.

A quei sospir ardenti

03:08

10.

Udite, udite, amanti

01:22

11.

Tenore detto il Mercatello

03:09

12.

Amarilli mia bella

02:48

14.

Dolcissimo sospiro

02:10

15.

Non ha ?l ciel cotanti lumi

02:12

16.

Partite variate sopra la folia aria Romanesca

03:54

19.

Tutto?l dí piango

06:34

21.

Dalla porta d?oriente

03:27
Total time: 00:54:40
Additional information
| | |
| --- | --- |
| Label | |
| SKU | 21305 |
| Qualities | |
| Channels | 2ch Stereo, 5ch Surround Multichannel, 2ch Stereo & 5ch Surround |
| Artists | |
| Composers | |
| Genres | |
| Cables | van den Hul |
| Digital Converters | Meitner AD/DA |
| Mastering Engineer | Jared Sacks |
| Mastering Equipment | B+W 803 diamand |
| Microphones | Bruel & Kjaer, Schoe[s |
| Mixing Board | Rens Heijnis custom made |
| Awards | |
| Instruments | |
| Original Recording Format | |
| Producer | Jared Sacks |
| Recording Engineer | Jared Sacks |
| Recording location | Doopsgezinde Kerk Deventer |
| Recording Software | Pyramix |
| Recording Type & Bit Rate | DSD64 |
| Speakers | Audio Lab |
| Release Date | September 2, 2014 |
Press reviews
Luister
Charmante productie. Zomers warme timbre leent zich uitstekend voor dit afwisselend hoofse, speelse en romantische Italiaanse repertoire en Jacobs legt er een gevoelige bedding onder. (…) Luister
Parool
Het genot dat de luisteraar deelachtig wordt, is groot. Zomer raakt het hart met haar pure, glasheldere stem en Jacobs begeleidt uiterst subtiel en raak. Indruk maakt meteen al het eerste lied, met de onvergetelijke slotzin van de amant die aan de dijk is gezet: "Maar meer verdriet doet mij het verdriet dat zij niet voelt". Parool
CD van de Week Avro
l'éblouissante prestation de Johannette Zomer. Sa voix lumineuse et charme multiplie les effets de timbres, osant un vibrato ornemental d'une grande suavité, illustrant idéalement ce précepte de Caccini (…) (…) L'accompagnement tout de délicatesse et d'efficacité de Fred Jacobs, qui propose d'admirables pièces de luth solo (…) Diapason Johannette Zomer en haar begeleider Fred Jacobs (theorbe) weten die zoektocht zeer spannend en invoelbaar her te beleven. Net als bij de vorige cd geldt ook hier: more soon, please! Avro Cd van de Week
Toccata
Die einfache, ja spartanische Interpretation, nur Singstimme und Zupfinstrument, die so viel mehr packt, das Gemüt betrübt, beeindruckt, beflügelt, Staunen, Freude, Melancholie, Trauer – alles ist hier mit wenigen Zutaten möglich. Mir geht er jedenfalls so. (…) (…) eine bewegende, wunderschöne Einspielung mit zwei warmherzigen und hochmusikalischem Künstlern. (…) (…) Nun, zwei solche Topstars haben sich auch hier und heute bei dieser Einspielung gefunden. Johannette und Fred ergänzen und beflügeln sich, ein ideales Paar. (…) Toccata
International Record Review
(…) This music comes straight from the heart (…) (…) This is a masterclass in naturalness, Caccini would have approved, because in all she does Zomer places text expression above all else. (…) (…) Fred Jacobs plays with exquisitely crisp and sensitive continuo realizations, which perfectly underscore the singing and map out the musical grammar of the pieces. (…) (…) When is he going to bring out a solo recital? (…) (…) One of the finest recitals of its kind, with outstandingly natural sound to match, this is warmly recommended. International Record Review
Only logged in customers who have purchased this product may leave a review.