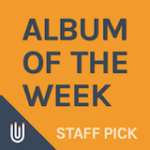 The same probability that governs the chance that ninety toothpicks poured out upon the floor will arrange themselves into the twenty-six letters of the alphabet applies to the project of bringing together nineteen busy musicians from the top three orchestras of three states.
– Andrew Kazdin, producer of The Antiphonal Music of Gabrieli (1968)
Fast-forward 47 years and make that 26 busy musicians from the top 9 orchestras in 7 states. When David H. Stull (then Dean of the Oberlin Conservatory of Music) and I sat down for lunch in the spring of 2011, I could not have imagined that we were beginning a journey that would lead to this recording. Our conversation quickly turned to our favorite musicians and recordings. Almost immediately, we both named the famous 1968 Gabrieli recording, which featured brass groups from the Chicago Symphony, the Cleveland Orchestra, and the Philadelphia Orchestra. This was the iconic recording that set the bar for American brass playing excellence. Every player of our generation and since has a story about the first time we listened to it and how we were awestruck by what we heard. We agreed how wonderful it would be to assemble a similar project now, as both an homage to the 1968 recording and as a modern version of the concept, with all that today's talent and technology could deliver.
As we celebrate the completion of this project, we also pause to honor those who made it possible. Above all, we thank Oberlin alumnus Joseph and Phyllis Markoff, to whom we are indebted in more ways than we can ever say. Our profound gratitude extends also to David H. Stull (President of the San Francisco Conservatory of Music), whose great vision and creative energy literally willed this to happen. I think I can speak for everyone on this recording when I say that we are all honored to be part of this project that took the efforts of so many, the generosity of a special few, and the inspiration of a generation.
– Michael Sachs, Principal Trumpet, The Cleveland Orchestra
Read more
Tracklist
Please note that the below previews are loaded as 44.1 kHz / 16 bit.

1.

Canzon per Sonar Septimi Toni No. 2

02:55

2.

Canzon per Sonar in Echo Duodecimi Toni

03:50

3.

Canzon per Sonar Duodecimi Toni

04:20

4.

Buccinate in Neomenia

03:51

5.

O Magnum Mysterium

03:57

6.

Canzon per Sonar Septimi et Octavi Toni

03:03

7.

Hic Est Filius Dei

06:27

9.

Canzon per Sonar Noni Toni

03:50

10.

Canzon per Sonar Primi Toni No. 2

02:38

12.

Canzon per Sonar Primi Toni No. 1

03:24

14.

Sonata Pian e Forte

04:46

15.

Canzon per Sonar Quarti Toni

03:59

16.

Canzon per Sonar No. 2

02:39
Total time: 01:08:03
Additional information
| | |
| --- | --- |
| Label | |
| SKU | OC1504 |
| Qualities | |
| Channels | 2ch Stereo, 5 Channel Surround Sound, 2ch Stereo & 5ch Surround |
| Artists | |
| Composers | |
| Genres | |
| Digital Converters | Meitner |
| Mastering Engineer | Michael Bishop, Five/Four Productions, Ltd |
| Music Editor | Thomas C. Moore, Five/Four Productions, Ltd. |
| Awards | |
| Conductors | Gail Williams, James Sommerville, Joseph Alessi, Michael Mulcahy, Michael Sachs, Yasuhito Sugiyama |
| Original Recording Format | |
| Producer | Paul Eachus, Robert Woods |
| Recording Engineer | Michael Bishop, Five/Four Productions Ltd. Paul Eachus (assistant engineer) Oberlin Conservatory of Music |
| Recording location | Skywalker Sound Stage, San Rafael, California |
| Recording Software | Merging & Sonoma |
| Recording Type & Bit Rate | DSD64 |
| Release Date | October 9, 2015 |
Press reviews
Stereophile
This brass spectacular is the latest in a distinguished line. The patriarch was the 1968 stereo classic The Antiphonal Music of Gabrieli. The music pretty much demands multichannel recording. Inspired by the 1968 recording, this spectacular new release includes many of the same works, as well as a newly composed piece by John Williams that fits in well. The National Brass Ensemble is entirely new, its 26 players drawn from a wide array of professional orchestras. Recorded direct to DSD at Skywalker Sound Stage by Five/Four Productions, with Michael Bishop (of Telarc fame) at the controls, the playing is exuberant and precise, as is the crystalline delineation of the instruments' sounds.
Filling in the Gaps: Everyone Needs Gabrieli
Back in the 1960s, Columbia Records made what for many remains the ultimate brass disc, works of Gabrieli using the combined sections of the Cleveland, Chicago, and Philadelphia orchestras. This production aims to surpass that one, and while comparisons really are invidious, let's just say that it rises to the same exalted level. The National Brass Ensemble consists of principal players from the three original orchestras just cited, plus members of the symphony orchestras of Los Angeles, San Francisco, Detroit, and Boston–twenty-four players in all. It doesn't get much better than that.
San Francisco principal trombone Tim Higgens has made splendid arrangements of sixteen glorious works by Giovanni Gabrieli (from Sacrae Symphoniae), including nine "Canzoni," the famous Sonata Pian e Forte, and several transcriptions of sacred works. The Canzoni offer plenty of opportunities for extravert brilliance–listen to the trumpet filigree in the Canzon per Sonar Duodecimi Toni (sound clip)–while the liturgical pieces permit the players to show off their gorgeous legato and seamless ensemble blend. O Magnum Mysterium, Sancta Maria, and Exaudi me Domine offer special pleasure: smooth as silk and warmly opulent.
As a bonus, two Cleveland percussionists join the group for John Williams' specially composed Music for Brass, a four-minute jeu d'esprit that makes an excellent encore. The entire program is recorded in stellar SACD sound. Oberlin Music, the
house label of the eponymous conservatory, has done excellent work to date, but this release is truly special by any standard.
Not To Be Missed!
When the classic Sony (née Columbia) album called The Antiphonal Music of Gabrieli was finally issued on CD a number of years ago, a British critic—name withheld to prevent pointless embarrassment—lamented the fact that no one familiar with the performance practices of the composer's time was present at the recording sessions. What he meant, presumably, was that no one was around to make some already legendary American brass players—the principals of the Chicago Symphony, Cleveland, and Philadelphia Orchestras—produce a sound as thin and wheezy as musicians of Gabrieli's era must have done. Yet if you think the playing on that classic album was spectacular—and it most certainly was—then you won't quite believe what you hear on this one. Made up of two dozen principal players of the Boston Symphony, Chicago Symphony, Cleveland Orchestra, Los Angeles Philharmonic, Philadelphia Orchestra, San Francisco Symphony, Opera and Ballet Orchestras, the National Brass Ensemble sounds precisely like what it clearly is: the greatest collection of brass players on earth.
Opening with the Canzon per Sonar Septimi Toni No. 2—the same catchy item that launched The Antiphonal Music of Gabrieli—the new album is at virtually every point the finer collection, a tribute not only to the ever-widening outer envelope of brass virtuosity, but also to the high standards set by the great American brass players of the past. While the more full-throated items—the concluding Canzon per Sonar No. 2, whose principal theme bears such a striking resemblance to the old Shaker hymn Simple Gifts—are the sort you begin to feel in the solar plexus (and in the buzzing fillings of your back teeth), equally impressive are the things the group is able to do at the more subtle end of the scale. O Magnum Mysterium glows with the quiet refinement of a Renaissance Madonna, Hic est Filius Dei with a magisterial serenity, the Canzon per Sonar in Echo Duodecimi Toni with a solidity and unanimity of purpose that—again—must be heard to be believed. No expressive subtlety, no extreme of virtuosity—the increasingly demanding trumpet runs and flourishes in Canzon per Sonar Duodecimi Toni, for instance—seems beyond this bunch, who dispatch everything with the kind of impossible effortlessness that literally takes the breath away.
The world premiere recording of John Williams's Music for Brass—a close cousin of his buoyant showstopper Sound the Bells!—puts an exhilarating exclamation point on what has a fair claim to being the most thrilling brass album ever recorded.
Only logged in customers who have purchased this product may leave a review.