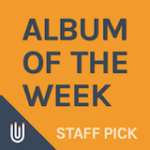 Eric Vloeimans tells the Story of Oliver's Cinema
I used to think the accordion was a horrible instrument. An ugly, kitschy sound and a repertoire to match, from commercial tripe and oompah to waltzes for the elderly and circus drollery. In short, music to be given a wide berth. But developments never cease, and you suddenly notice that your opinion has changed. After years and years of studying music, mind you. Your taste buds change. It's just like with buttermilk, olives, and tomatoes. As a child you hated them, and now you find you enjoy the taste. After thorough education at the dinner table, by the way. Trying a little bit, time and again.
Incidentally, there are plenty of listeners who feel that mine is a horrible instrument. Loud, shrill, ugly, militaristic. Think of the Brouwer Brothers, Willy Schobben, Marty and all those other guys with their Golden Trumpets, playing Il Silencio and O mein Papa. I used to like that, but not anymore. Yes, taste remains a complex business.
Back to the accordion. During one of my musical wanderings I wound up in the Belgian town of Rijkevorsel. After a concert there I was having a pint at the bar, and in this lovely Belgian atmosphere, the accordion question reared its head again. Was there no accordion player to be found in Belgium that would suit me? 'But certainly', the response was, 'you want our Tuur, then!' An album of his was put on forthwith, and the wonderful improvisations by Tuur Florizoone enchanted me on the spot. An appointment with Tuur was quickly made. One phone call and it was like meeting my brother. This was the beginning of a new duo, that by now can look back on a long series of successful concerts.
There's another instrument I'm completely in love with – the cello. A sensual instrument, that can take over the task of bass but remains light and svelte. A bowed melody on the cello sounds gorgeous, like on a heavier viola, but still agile and pert. And now I'm not only a fan of the instrument but also of someone who plays it magnificently. He knows his classics, plucks like a jazz virtuoso, bows like a prince, and doesn't shy away from electronics either. He's from our neighboring country Germany, and his name is Jörg Brinkmann.
Read more
Tracklist
Please note that the below previews are loaded as 44.1 kHz / 16 bit.

5.

L'Amour des Moules

03:46
Total time: 00:48:33
Additional information
| | |
| --- | --- |
| Label | |
| SKU | ZZ76111 |
| Qualities | |
| Channels | 2ch Stereo, 5 Channel Surround Sound, 2ch Stereo & 5ch Surround |
| Artists | |
| Composers | Brinkmann, Florizoone, Komeda, Morricone, Pieranunzi, van Otterloo, Vloeimans |
| Genres | |
| Cables | Siltech Mono Crystal |
| Digital Converters | dCS |
| Mastering Engineer | Bert van der Wolf |
| Mastering Equipment | Avalon Acoustic |
| Microphones | Sonodore |
| Awards | |
| Instruments | |
| Original Recording Format | |
| Producer | Bert van der Wolf |
| Recording Engineer | Bert van der Wolf |
| Recording Software | Pyramix, Merging Technologies |
| Recording Type & Bit Rate | DSD64 |
| Release Date | June 30, 2014 |
Press reviews
Positive Feedback
Eric Vloeimans' music-making has captured me. I admit it happily. His innovative, cheerful explorations are refreshing, fun, interesting, and challenging, all at a go. No ruts here, no plodding along roads well-traveled by others. Listening to one of his albums is like finding fresh horizons. And did I note that the central instrument here is the accordion? (…) And I'm hooked. I never cared for accordions, either. Yet, this album is a collaboration of accordion, trumpet, and cello—and I've enjoyed it very much… Contributing greatly to my enjoyment of this album is the excellent recorded sound achieved once again by Bert van der Wolf of Northstar Recording… I wasn't sure what to expect with the Vloeimans' jazz/popular recordings. Well, all I can say is that Bert's recordings are now firmly ensconced in my bucket: "if Bert recorded it, just get it, you'll most likely enjoy the heck out of it."
NativeDSD Blog
A Dutchman, a Belgian and a German walk into a bar…
Oliver's Cinema is perfect late-night music, best matched with a Belgian abbey ale—triple, of course.
If it is true that the finest Belgian ale is brewed by contemplative monks, it must follow that the best music is produced by contemplative musicians.
Oliver's Cinema had its genesis in a visit by Dutch trumpeter Eric Vloeimans to a Belgian bar, where, over a pint of the local, he listened to a CD of accordionist Tuur Florizoone. A duo was quickly formed, then expanded into a trio with the addition of German cellist Jörg Brinkmann. Each of the three players contributed original compositions to assemble a performing repertoire unique to the ensemble. The inclusion of film soundtrack pieces from "Cinema Paradiso" and "Rosemary's Baby" suggested to Vloeimans a cinema-themed title for the project, which, coincidentally, is an anagram for his name.
Fourteen short pieces survey a range of moods from the playful to the contemplative, to the elegiac. The album has been described as a 'soundtrack for imaginary films' but that shorthand characterization doesn't really do it justice. The pieces are thoughtfully arranged frameworks on which the players develop melodic improvisations in folk-classical mode: waltz, musette, klezmer, and Near-Eastern themes weave together in a seamless fabric.
The opening piece, Vloeimans' "Aladdin", begins with a lilting melody in 4/4/4/5 rhythm played by the cello on plucked strings. Cellist Brinkmann is equally adept carrying a bass line or bowing elegant, legato phrases. The accordion enters, a blend of keyboard and button registers, layering the accompaniment with chords and single-line melodies. Finally we hear the Hub van Laar trumpet that provides Vloeimans with a broad palette for shaping his tone. The facility with which Vloeimans can bend notes suggests that he's using one of van Laar's quarter-tone models with the extra valve; but in a video of the group, Vloeimans can clearly be seen playing a three-valve instrument. Perhaps both instruments were used in the recording.
While the album can be enjoyed in shorter or longer listening segments, the whole set is more than equal to the sum of its parts. Bert van der Wolf's recorded sound projects the ensemble into your listening room in a close perspective appropriate to the intimate mood of the performance, with generous ambience haloing the instruments. The recording venue is not named in the liner notes, but it sounds more like a studio soundstage than a church or concert hall. Low-level details, the occasional click of the accordion keys or breathiness from the trumpet, are audible mostly at higher playback levels.
De Volkskrant
The timbre of the cello and accordion contain colors that evoke nostalgic warmth and sadness, but also a fine hint of hope.
Together with Vloeimans' long, hot fire trumpet sounds, the cinematic grandeur of Oliver's Cinema is complete.
Opus Classic
In one word, brilliant.
Music Frames
The result is thrilling music with a lot in mind. It's exciting, adventurous and varied.
Nederlands Dagblad
The accordion adds a distinctive French twist, the cello picks and strikes and Eric Vloeimans' trumpet sounds always beautiful.
All About Jazz
Dutch trumpeter Eric Vloeimans isn't afraid to try different things. In fact, he seems to relish the opportunity to work in a variety of settings. Vloeimans has been able to establish a musical personality that's readily identifiable in nearly any context. He's a true original who continues to push boundaries, creating and exploring different worlds through his work.
With Oliver's Cinema, Vloeimans finds himself in a chamber-ish space, working intimate, elegant, and refined music into shape with cellist Jorg Brinkmann and accordionist Tuur Florizoone. Together, these three float, fly, dance, soothe, and seduce. They build music around a grounding and surprisingly calming cello ostinato in 17/8 ("Aladdin"), create bouyant and cheery diversions for the mind ("Fellini's Waltz"), work in some lighthearted strains ("L'Amour Des Moules"), and create pictures built around a complex mixture of colors ("Papillon"). And while each number exists in a separate place, all of the music shares certain qualities, chiefly an appreciation for consonance and disdain for musical clutter; nobody's making edgy music or trying to overplay on this one.
All three musicians are virtuosos, capable of dazzling at a moment's notice, but this album has little to do with chops and everything to do with mood. Yes, there are those moments when Brinkmann's cello astounds ("Seggiano's Eve"), Florizoone goes for a quick flight or Vloeimans bounds around, but those are byproducts of the conversations and goings-on, not the goal. This music is about charm, not might.
The name of the group/record is an anagrammatic rewrite of Vloeimans' own name, but it's also a fitting moniker for this threesome. There's a cinematic sweep to their original music, some of which references famous films in title and tone ("Bambi"), and they take on a few film score classics, replacing the lush qualities of "Cinema Paradiso" with a drowsier sensibility and capturing the heightened sense of drama and uncertainty in "Rosemary's Baby."
Is it "Chamber Jazz?" "Music For Real And Imaginary Films?" "Dutch Jazz?" Or is it something else entirely? That's for the marketing forces to decide. On the aural end, it should simply be noted that Eric Vloeimans' Oliver's Cinema creates beautiful and heartfelt music that touches the soul.
Roots Time
A special album. It is full of atmosphere.
Keep It Swinging
Oliver's Cinema is an album that surprises the more you listen. It will fascinate a large group of music lovers. Beautiful!
Nadelunch
If there is one musician who does not suffer from being boxed in to one musical category or genre it is Jazz trumpet player Eric Vloeimans.
Oliver's Cinema is a phenomenally beautiful album where he can be heard in a trio with accordion and cello.
Turn Around Your Ears
This album was made with a lot of attention and love. There is an atmosphere of tranquility that sometimes borders on silence. It is music with a rich palette of sound and beauty.
Limburgs Dagblad
Oliver's Cinema shows that musical limits do not exist. And that impossible combinations are indeed possible.
Jazzflits
With their brand new album Oliver's Cinema, Eric Vloeimans and company bring the listener nostalgic music that effortlessly brought the full room with them
HRAudio.net
So consistent is the quality of work throughout the set, that it can be enjoyed in shorter or longer listening segments; the whole is greater than the sum of its parts. Bert van der Wolf's recorded sound projects the ensemble into your listening room in a close perspective that is appropriate to the intimate mood of the performance, with generous room ambience haloing the instruments. (…) Oliver's Cinema is perfect late-night music, best matched with a Belgian abbey ale—triple, of course.
Only logged in customers who have purchased this product may leave a review.