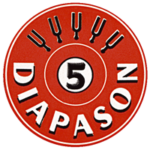 Obviousness. If you were to ask people in Russia, "Who is the nation's greatest poet?" ten out of ten would answer "Pushkin" with absolute sincerity, and they would be right. And if you were to ask them what the most famous piece of Russian classical symphonic music was, eight out of ten would name Tchaikovsky's Piano Concerto No 1 (if they ventured an answer at all), and this too would be completely correct.
What are the reasons for this? It would be difficult to give an exhaustive list, but some obvious ones immediately spring to mind. Tchaikovsky was a genius in terms of lyrical music, and many of his compositions are compelling in their beauty and soulfulness. He was a Russian genius; the breadth of melodic flow in his scores is remarkable. It is also worth noting that prior to Tchaikovsky nothing comparable to the First Piano Concerto had existed in the Russian musical tradition, nor was there anything like it in the rest of the world's concert music (post-Beethoven): it was unlike Schumann's refined chamber-like Concerto, and even less akin to the concerti of Liszt, with their theatrical pathos. No one would dispute the fact that Tchaikovsky's piano music owes much to both Schumann and Liszt, as well as to Anton Rubinstein, yet throughout the Concerto the piano offers a heartfelt and warm pronouncement by an emphatically Russian composer.
Tracklist
1.
Tchaikovsky- Piano Concerto No 1 in B-flat minor, Op. 23
20:49
2.
Tchaikovsky- Piano Concerto No 1 in B-flat minor, Op. 23
06:34
3.
Tchaikovsky- Piano Concerto No 1 in B-flat minor, Op. 23
07:04
4.
Tchaikovsky- Un poco di Chopin, Op. 72, No. 15
02:41
5.
Chopin- Barcarolle, Op. 60
08:44
6.
Schubert-Liszt- Erlk_nig
04:39
7.
Schubert-Liszt- Fr?hlingsglaube
03:36
8.
Schubert-Liszt- Die Forelle
03:16
9.
Schubert-Liszt- Auf dem Wasser zu singen
04:16
10.
Schubert-Liszt- Die Stadt
03:17
11.
Schumann-Liszt- Liebeslied (Widmung)
03:32
Total time: 01:08:28
Additional information
| | |
| --- | --- |
| Label | |
| SKU | MAR0530 |
| Qualities | |
| Channels | |
| Artists | |
| Composers | |
| Genres | |
| Mastering Engineer | Jonathan Stokes – (Classic Sound) |
| Awards | |
| Conductors | |
| Original Recording Format | |
| Producer | Vladimir Ryabenko |
| Recording location | Concert Hall of the Mariinsky Theatre, St. Peterburg |
| Recording Type & Bit Rate | DSD64 |
| Release Date | March 26, 2015 |
Press reviews
The Observer
Trifonov's combination of delicacy and fire leaves an indelible impression in this debut recording with the Mariinsky. The Tchaikovsky, scorching and heart-rending but never bombastic, is paired with solo Liszt transcriptions (of Schumann and Schubert) and Chopin's Barcarolle.
International Record Review
Trifonov may be at the start of his career but he is already a mature artist. His youth brings an overwhelming energy which seems to blow the cobwebs off everything he performs: he forces one to listen to these works anew, the sure sign of greatness.
IRR Outstanding
BBC Radio 3 CD Review
Truly exciting Tchaikovsky… One of the most exhilarating recordings of the Tchaikovsky concerto I've heard in years… It could easily have been a CD Review disc of the week when it was released last year so I'm glad you've heard it this morning.
Open Letters Monthly
Massive power gives way to the most delicate pianissimi and a constant sense of discovery. This performance is close to epic.
The Irish Times
Daniil Trifonov, still only 21, is one of the hottest pianists of the moment.
Boston Globe
… his recording breaks new ground. It confirms, if confirmation was necessary, that St. Petersburg's Orchestra of the Mariinsky Theatre is a major-league ensemble, and it represents another jewel in the crown of the new Mariinsky label. Best of all, with the considerable assistance of Mariinsky director Valery Gergiev on the podium, Trifonov scrapes away the bombast and the posturing from a score that's regularly performed – and listened to – on autopilot.
The Times
His [Trifonov's] performance of the Tchaikovsky warhorse is nuanced but not mannered, virtuosic without being showy, and powerful yet not hammered, as many young Russian pianists do. Liszt's grandiose transcriptions of Schubert and Schumann songs, including a swirling Erlkönig, reveal his ability to conjure mood and drama with colour or phrasing … He has the world at his feet.
Only logged in customers who have purchased this product may leave a review.