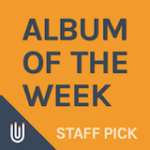 In Certaldo, a heavenly place of the most real Tuscany, there is Il Castello, a hotel managed by a dear friend and great drummer with whom Salvatore and I had the pleasure to work on several occasions.
From the meeting between Alfred Kramer and an equally excellent character, Giulio Cesare Ricci, that all of you fonè followers know very well, was conceived a special project that saw Salvatore and me happily involved. Behind this project, there is the idea to record a musical event with the most possible fidelity without external "additions".
What Giulio Cesare Ricci is doing for decades is known to you all, and it is an admirable research work for the most absolute fidelity reproduction of a sound event. To this end, as well as using his extraordinary passion and competence with microphones and recording equipment of esoteric value, "Signoricci" recorded this event in a unique place, the medieval cellar of the Il Castello hotel. Try to capture a sound event as truthful as possible is a very charming idea.
Tracklist
Total time: 00:53:05
Additional information
| | |
| --- | --- |
| Label | |
| SKU | SACD147 |
| Qualities | |
| Channels | |
| Artists | |
| Composers | |
| Genres | |
| Digital Converters | dCS |
| Mastering Engineer | As no editing has been made, all the tracks on this record are heard as they were performedGiulio Cesare Ricci |
| Microphones | Neumann U47, U48, M49 |
| Awards | |
| Original Recording Format | |
| Producer | Giulio Cesare Ricci |
| Recording Engineer | Giulio Cesare Ricci, Paola Liberato |
| Recording location | Hotel Il Castello – Palazzo di Scoto di Semifonte |
| Recording Software | Pyramix, Merging Technologies |
| Recording Type & Bit Rate | DSD 64 |
| Release Date | March 17, 2017 |
Press reviews
NativeDSD [Album of the Week]
A perfect change-of-pace recording with an incredible sense of place. Thoroughly enjoyable!
HR Audio
Fingerstyle classical guitar and bass: the combination doesn't immediately suggest jazz. Under many definitions of "jazz" (with the understanding that a definition must exclude more than it includes), Alma, composed and performed by Peo Alfonsi, guitar, and Salvatore Maiore, bass, would not be so labelled. Like so many recent European instrumental music recordings by artists trained in classical and jazz traditions, Alma stands outside of clear genre boundaries.
The songs on Alma were composed by the two players. The project overall sounds like Italian music, and mostly not like jazz, though both players perform and record in other jazz projects.
Alma was engineered, recorded and mastered by Fonè Records label owner Giulio Cesare Ricci. His classic Neumann microphone kit captures the sound of the instruments in situ, in the "medieval cellar" of Il Castello, a hotel in Tuscany.
There is a mood of calm introspection that pervades the whole set, even in the dance-rhythm tunes. Alma offers perfect late-night listening; the atmosphere of the Tuscan "medieval cellar" translates into your listening room so effectively that the distance between audience and musicians is erased.
Only logged in customers who have purchased this product may leave a review.