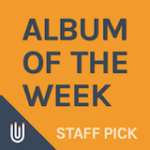 Sacred Alliance is the second release of Contemplative DSD Music from Anima.
Anima is a UK based duo comprising of producer, composer, and instrumentalist Ali Calderwood and vocalist and songwriter Daniela Broder. Ali and Daniela have both lived and trained with indigenous elders and teachers, studying ancient ways of ceremony, spirit medicine, yoga, and the use of sacred sound.
Deep within, we all know that we are souls, incarnating lifetime after lifetime to experience, learn and grow. To live in alignment, service, and reciprocity with our Divine Creator.
Each lifetime is grated to us by the Divine, sanctioned by The Great Mother.  In reciprocity for the energy of life, we make an agreement to complete a service or mission which we are then obligated to fulfill if we wish to be supported and held by the grace, protection, and guidance of the higher realms of The Mother's Dominion.
— Anima
Read more
Tracklist
Please note that the below previews are loaded as 44.1 kHz / 16 bit.

1.

Great Mother's Dominion

04:48

8.

Kogi Transmission (Album Version)

08:48

9.

Ancestral Fathers of the Stars

12:15
Total time: 01:14:23
Additional information
Label
SKU

ANCD09

Qualities
Channels
Artists
Composers
Genres
Awards
Original Recording Format
Producer

The recent Anima Music DSD/SACD projects were recorded & mixed on a Cadac J series console. All connections used high quality connectors with OFC cable by Mogami and Van Damme. High quality professional microphones included valve, ribbon, condenser and dynamic models. Lexicon 960L, PCM 91 & 90 Digital Reverbs plus Eventide DSP400 outboard FX processing.  Avalon VT-747 SP, 2x Summit DCL-200 & TLA Valve Compressor / Limiter signal processors. ATC 100A, PMC TB2S-A and Adam A7X with Adam Sub 10 Active Studio Monitors.The Mixes were recorded through multiple channels of the Cadac J Series console into 5.1 surround in DSD Format. This process used a Pyramix DSD system with one DAD AX24 Interface to capture DSD at 2.8 GHz.The Mastering set-up then used two Pyramix systems with two DAD AX24 interfaces. One was used to play audio out into the analogue domain while the other captured mastered audio. The Mastering process used additional signal processors for Compressor / Limiting & Equalisation.Units used included: Neve 8051 5.1 Comp/limiter, Elysia Alpha, Buzz Audio REQ & 2x GML 8200. All audio was 'topped & tailed' and authored in Pyramix for DSD and SACD production at 2.8 GHz.

 

 

Recording Type & Bit Rate

DSD64

Release Date
November 27, 2014
Press reviews
Positive Feedback
Anima's fine contemplative music recording in Single DSD, Sound Medicine, is well rounded and fulsome in its foundation. Ditto with their other recording, Sacred Alliance.
The Sonoma Acoustics system made the entire wide-ranging frequencies come together in a very satisfying way.
Only logged in customers who have purchased this product may leave a review.