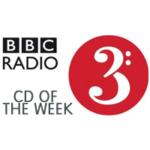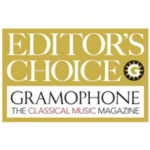 The London Symphony conducted by Bernard Haitink presents their performance of Strauss' Alpine Symphony (Eine Alpensinfonie) in Stereo and 5 Channel Surround Sound DSD.
In 1900 Richard Strauss wrote to his parents with news of his latest inspiration for a symphonic poem, 'which would begin with a sunrise in Switzerland. Otherwise so far only the idea (love tragedy of an artist) and a few themes exist'.
Two years later he constructed an outline plan for a four-part symphony, its opening movement almost certainly colored by the composer's boyhood experience of a mountaineering expedition in which he and his companions had become lost and caught in a fierce storm: 'Night; sunrise / ascent; forest (hunt) / waterfall (Alpine sprite)/ flowery meadows (shepherds) / glacier/ thunderstorm/ descent and rest'.
London Symphony Orchestra
Bernard Haitink, Conductor
Tracklist
1.
Strauss- Eine Alpensinfonie- I. Nacht (Night)
03:46
2.
Strauss- Eine Alpensinfonie- II. Sonnenaufgang (Sunrise)
01:17
3.
Strauss- Eine Alpensinfonie- III. Der Anstieg (The ascent)
02:26
4.
Strauss- Eine Alpensinfonie- IV. Eintritt in den Wald (Entering the forest)
05:19
5.
Strauss- Eine Alpensinfonie- V. Wanderung neben dem Bache (Wandering by the brookside)
00:45
6.
Strauss- Eine Alpensinfonie- VI. Am Wasserfall (At the waterfall)
00:15
7.
Strauss- Eine Alpensinfonie- VII. Erscheinung (Apparition)
00:46
8.
Strauss- Eine Alpensinfonie- VIII. Auf blumigen Wiesen (On flowering meadows)
00:51
9.
Strauss- Eine Alpensinfonie- IX. Auf der Alm (In the mountain pasture)
02:15
10.
Strauss- Eine Alpensinfonie- X. Durch Dickicht und Gestr?pp auf Irrwegen (On the wrong track through
01:26
11.
Strauss- Eine Alpensinfonie- XI. Auf dem Gletscher (On the glacier)
01:09
12.
Strauss- Eine Alpensinfonie- XII. Gefahrvolle Augenblicke (Precarious moments)
01:33
13.
Strauss- Eine Alpensinfonie- XIII. Auf dem Gipfel (On the summit)
04:51
14.
Strauss- Eine Alpensinfonie- XIV. Vision (Vision)
03:10
15.
Strauss- Eine Alpensinfonie- XV. Nebel steigen auf (Rising mists)
00:18
16.
Strauss- Eine Alpensinfonie- XVI. Die Sonne verd?stert sich allm?hlich (The sun gradually dims)
00:53
17.
Strauss- Eine Alpensinfonie- XVII. Elegie (Elegy)
01:53
18.
Strauss- Eine Alpensinfonie- XVIII. Stille vor den Sturm (Calm before the storm)
02:52
19.
Strauss- Eine Alpensinfonie- XIX. Gewitter und Sturm, Abstieg (Thunderstorm, descent)
03:46
20.
Strauss- Eine Alpensinfonie- XX. Sonnenuntergang (Sunset)
02:27
21.
Strauss- Eine Alpensinfonie- XXI. Ausklang (Waning tones)
05:50
22.
Strauss- Eine Alpensinfonie- XXII. Nacht (Night)
02:22
Total time: 00:50:10
Additional information
| | |
| --- | --- |
| Label | |
| SKU | LSO0689 |
| Qualities | |
| Channels | |
| Artists | |
| Composers | |
| Genres | |
| Mastering Engineer | Classic Sounds Ltd |
| Awards | bbc-cd-of-the-week-radio-3, editors-choice, gram-cd-of-month |
| Conductors | |
| Original Recording Format | |
| Producer | James Maillinson |
| Recording Engineer | Neil Hutchinson, Jonathan Stokes |
| Recording Location | Barbican in London |
| Recording Type & Bit Rate | DSD64 |
| Release Date | March 27, 2015 |
Press reviews
Cinegay
Because Richard Strauss' Eine Alpensinfonie heavily depends on its atmospheric orchestration for its secure place in the repertoire, it seems a terrific candidate for showing off the capabilities of Bernard Haitink and the London Symphony Orchestra, as well as the benefits of state-of-the-art recording technology… Haitink and the LSO give the piece a resounding performance that is breathtaking in the DSD multichannel recording, and this SACD's sound is wonderfully clear and spacious, two qualities that are essential for understanding Strauss' complicated yet transparent orchestration… Brilliant live recording, and Haitink and the LSO have added another lustrous recording to their illustrious series of SACDs.
Daily Telegraph
He [Haitink] penetrates to the core of the musical substance and views the Alpine Symphony as a coherent structure rather than a random sequence … The orchestra rises magnificently to the challenge of this climax, but the impact is all the more thrilling and awe-inspiring through having been so shrewdly approached via the pastures, undergrowth and glaciers of the preceding scenes. Haitink draws out lucid instrumental detail from Strauss's complex combinations of timbres, establishing apt colours in the summoning of atmosphere, dramatically so in the storm and with subtle perception throughout. Equally, his natural feel for the music's fluctuating pulse lends this momentous journey an ineluctable sense of purpose, direction and exhilaration.
Classics Today France
Artistique 10
Technique 10
BBC Music Magazine
The mountain looming through the murk at the beginning, and its splendour as the sun hits the peak, are both peerlessly handled by Haitink.
Classic FM Magazine
While the splendour of the LSO's playing these days is no surprise, it's a remarkable phenomenon even so. Haitink's interpretation allows full scope for grand effects while keeping a tight rein on the works unfolding progress.
The Times
Mastery is the word. This depiction of a mountain climb achieves the peak of orchestral expertise … it has immense grandeur.
Gramophone
Another of those superb LSO Live recordings … gloriously atmospheric 5.1-channel DSD sound … The finest detail, colour and texture is apparent among the massed forces … the big, rich bass is just as thrilling as the scintillating resolution in the upper frequencies. The brass, in particular, sounds quite amazing … no one has quite Haitink's sense of the piece as a rational symphonic argument … Admirers should not hesitate to acquire an archetypal example of Haitink's unobtrusive podium manner.
Editor's Choice
Disc of the Month
BBC Radio 3 CD Review
Even among some of the finest and classic recordings this new one has something special about it … Haitink and the LSO offer us a reading that unfolds with an almost effortless logic … a fine recording.
CD of the Week
Only logged in customers who have purchased this product may leave a review.