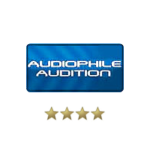 The most fertile period in the compositional career of Karol Szymanowski was during the Great War of 1914–18. It may seem odd that, at a time of great uncertainty and conflict, he should have produced works of otherworldly delicacy and persuasion. Yet Szymanowski used his music as an escape into these other worlds, bolstered by memories of his recent pre-war travels to Italy, Sicily and North Africa. The range of these exotic sources included ancient Greek mythology and architecture and the calls of North-African muezzins. He was also determined to look afresh at familiar genres. In his Third Symphony (1914–16), he chose to include a vocal soloist and chorus by setting the mystic utterances of a Sufi poet from Persia. Szymanowski found his text in a collection of German translations, which were then rendered into Polish by his friend, the poet Tadeusz Mici?ski. The original verse was from the second Divan by Jalal'ad-Din Rumi (1207–73) and is a paean to the universe and to friendship, as experienced in the open air under a clear night sky. An earlier source of inspiration, according to one of the composer's sisters, was Szymanowski's own experience in 1914 of a summer's night in the garden of the family's home in Ukraine. Where his preceding orchestral works (Concert Overture, First and Second Symphonies) were primarily contrapuntal in texture, 'Song of the Night' luxuriates in glowing harmonies, merging the musical worlds of Scriabin, recent French music and the Islamic song that he had encountered in Tunisia in April 1914.
Tracklist
1.
Symphony No. 3 in B flat major, 'Song of the Night', Op. 27- i. Moderato assai
07:53
2.
Symphony No. 3 in B flat major, 'Song of the Night', Op. 27- ii. Allegretto tranquillo
06:30
3.
Symphony No. 3 in B flat major, 'Song of the Night', Op. 27- iii. Largo
09:03
4.
Stabat Mater, Op. 53- i. Stala Matka bolejaca (Stabat mater dolorosa)
07:12
5.
Stabat Mater, Op. 53- ii. I ktoz widzial tak cierpiaca (Quis est homo qui non fleret)
02:09
6.
Stabat Mater, Op. 53- iii. O Matko Zrodlo Wszechmilosci (O, Eia, Mater, fons amoris)
04:00
7.
Stabat Mater, Op. 53- iv. Spraw niech placze z Toba razem (Fac me tecum pie flere)
02:44
8.
Stabat Mater, Op. 53- v. Panno slodka racz mozolem (Virgo virginum praeclara)
02:49
9.
Stabat Mater, Op. 53- vi. Chrystus niech mi bedzie grodem (Christe, cum sit hinc exire)
04:32
10.
Symphony No. 4 'Symphonie Concertante', Op. 60- i. Moderato
09:24
11.
Symphony No. 4 'Symphonie Concertante', Op. 60- ii. Andante molto sostenuto
07:32
12.
Symphony No. 4 'Symphonie Concertante', Op. 60- iii. Allegro non troppo
06:07
Total time: 01:09:55
Additional information
| | |
| --- | --- |
| Label | |
| SKU | LSO0739 |
| Qualities | |
| Channels | |
| Artists | |
| Composers | |
| Genres | |
| Mastering Engineer | Classic Sound Ltd. Johanthan Stokes, Neil Hutchinson |
| Awards | |
| Conductors | |
| Original Recording Format | |
| Producer | James Mallinson |
| Recording Engineer | Classic Sound Ltd. Jonathan Stokes |
| Recording location | Barbican London |
| Recording Type & Bit Rate | DSD64 |
| Release Date | November 2, 2014 |
Press reviews
Limelight
Along with the First Violin Concerto, it [3rd Symphony] represents the peak of the composer's middle period, when he was heavily influenced by Debussy and Scriabin. Gergiev and the LSO revel in the rich tapestry of sound, while Toby Spence is impressively ecstatic in his high solo lines. Pierre Boulez may have coolly revealed every strand of Szymanowski's orchestral texture, but Gergiev seems more in touch with the composer's exotic world.
Music Web International
Gergiev's orchestra and chorus are both splendid, as is Toby Spence as the tenor soloist …Matsuev excels in this music and his piano tone is crystal clear. The London Symphony play their part equally well with much orchestral detail coming through winningly.
Audiophile Audition
LSO offers another in its stellar series of works by this essential composer … If you already have the equally impressive recording of the first two symphonies with Gergiev and London (also on LSO Live) this one is an essential addition.
BBC Music Magazine
.. a hothouse performance of Symphony No. 3, where the tenor Toby Spence, the London Symphony Chorus and lush-sounding LSO all combine to capture the orientalist tone.
International Record Review
The soloists leave little to be desired: Sally Matthews (her voice having latterly taken on an almost mezzo-like richness) and Ekaterina Gubanova combine most eloquently in their various duet passages, while Kostas Smoriginas exudes passion without undue histrionics. Gergiev directs with thoughtful attentiveness, and though the pauses between its six movements might have been minimized even further, the radiant transcendence of the fourth and final sections is never in doubt. It helps that the contribution of the London Symphony Chorus, audibly revitalized under Simon Halsey, galvanises this account to an extent seldom encountered outside of Polish readings, so ensuring the fusion of Renaissance and folk-inflected harmonies is not merely distinctive but blazes a trail right through to the present.
Classical CD Choice
Gergiev handles his forces with an expert hand and the work's huge climaxes are unflinchingly delivered by the recording…Toby Spence impresses with his ardent delivery of the taxing tenor part and the well-drilled LSO chorus sing with admirable commitment …The Russian virtuoso Denis Matsuev gives a typically athletic and powerful performance of the solo part while Gergiev and the LSO accompany with precision and panache … this disc is a timely reminder of Szymanowski's position as one of the most individual composers of the 20th century and only increases one's admiration for his unique style and sophisticated tonal palate.
Sinfini Music
Valery Gergiev leads the LSO and luxury-cast soloists in this irresistible album featuring Szymanowski's heady, perfumed Third Symphony and Stabat Mater.
Only logged in customers who have purchased this product may leave a review.