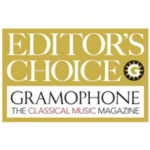 Tintomara, as this CD is called, is a dualistic figure from The Briar Rose Book by the Swedish author Jonas Love Almqvist (1793-1859); in Folke Rabe's Tintomara it reflects the male and female character of the trumpet and trombone. Folke Rabe: 'When I was working on this little piece I spent a lot of time thinking about the concept of male and female. The penetrating sound of the trumpet, and its role in military fanfares, are primarily associated with typically male qualities, while the trumpet is really a soprano instrument. Its warm sound and attractive glissandos (sliding notes) perhaps evoke motherly associations, but the range of the trombone corresponds to the male voice. Not to mention the trombone as a metaphor for male sexuality, when Movitz climbs into bed with his instrument! (He is a character in the songs of Carl Michael Bellman, which are set in the taverns of eighteenth-century Stockholm.)' On this CD programme the performers explore this versatile, ambiguous character, the range of colours, possibilities and even boundaries of the combination of trumpet and trombone, in which the soprano voice of the trumpet forms a wonderful combination with the tenor of the trombone.
Read more
Tracklist
Please note that the below previews are loaded as 44.1 kHz / 16 bit.

2.

My dearest, my fairest

03:24

3.

Hark, how the songsters of the grove

03:01

5.

Trio for trumpet, trombone and piano - Moderato

08:36

6.

Trio for trumpet, trombone and piano -Allegro

12:39
Total time: 01:10:48
Additional information
| | |
| --- | --- |
| Label | |
| SKU | 36315 |
| Qualities | |
| Channels | 2ch Stereo, 5 Channel Surround Sound, 2ch Stereo & 5ch Surround |
| Artists | |
| Composers | |
| Genres | |
| Cables | van den Hul |
| Digital Converters | Grimm A/D |
| Mastering Engineer | Jared Sacks |
| Mastering Equipment | B+W 803 diamand series |
| Microphones | Bruel & Kjaer, Schoeps |
| Mixing Board | Rens Heijnis custom made |
| Awards | |
| Conductors | |
| Instruments | Baroque guitar, Recorder, Theorbo, Trombone, Cello, Organ, Piano, Trumpet |
| Original Recording Format | |
| Producer | Jared Sacks |
| Recording Engineer | Jared Sacks |
| Recording location | MCO Hilversum Holland |
| Recording Software | Pyramix |
| Recording Type & Bit Rate | DSD64 |
| Release Date | June 18, 2015 |
Press reviews
International Trombone Association Journal
Van Hasselt and Van Rijen both show great delicacy and sensivity (…) they continue to showcase a resonant, characteristic quality in all extremes of range
NCRV gids
Prachtige, soms jazzachtige, vrolijke en virtuoze muziek van klassiek componisten. De mogelijkheden van beide instrumenten worden in deze verrassende arrangementen en originele composities optimaal benut.
Het Parool
(..) een fraaie staalkaart van de mogelijkheden op deze twee koperblaasinstrumenten (…) Allemaal mooie stukken, die op het hoogst denkbare niveau worden uitgevoerd.
Opus Klassiek
Twee vakmannen, prachtig repertoire, schitterende opname. Een genot om naar te luisteren!
Gramophone
There is little that these players cannot project in terms of multifaceted lyricism, colour and dramatic presence, and this is matched by the very best in modern brass programming. (…) All the facets of this project are outstanding and it starts with a dazzling sound (…)
OpusHD
(..) musical enchantment that is off the beaten track (…) with clear and virtuoso playing, Wim van Hasselt en Jörgen van Rijen manage to win us over with a demanding and jubilatory program. Here is a SACD to listen to right away.
SA-CD.net
(…) exciting choice of music (…) unusual but thoroughly entertaining programme of music whose compositions ranges over more than 300 years.
Luister
Het luisteren is een groot feest, door het aanstekelijke spel en door de perfecte opname.
HVT
(…) Duetten dus, maar ook solowerken voor trompet en trombone én een aantal arrangementen zijn te horen op deze rijke en verrassende release. (…)
SA-CD.net
The blending of the two brass instruments – that replace the violin and cello – is impeccable (…) Jared Sacks's sensitive engineering ensures that both solo instruments and ensembles are presented to the listener with equal vividness whilst the fine acoustic of the MCO Studio 1 in Hilversum provides the clarity and warmth for all the music on this most novel SACD.
De Volkskrant
(…) als van Hasselt zijn toon laat wegsmelten, kiest van Rijen dezelfde intensiteit, dezelfde directheid, dezelfde zwaarte, en omgekeerd – als raspaarden uit hetzelfde nest. (…) Hun cd is een bonte staalkaart van originele stukken en bewerkingen, die loopt van de 17de eeuw tot nu.
The Whole Note
(…) surprise (…) how mellow these brass instruments sound in the context (…)
Klassiek Centraal
De combinatie van trompet en trombone, van de sopraan stem van de trompet met de tenor van de trombone is grensverleggend (…) Een cd met schitterende, sonoor verruimende klanken en klankcombinaties van beide, bronstige kopers. Virtuoos, verrassend en verruimend. Een heel, heel bijzondere cd (…)
Only logged in customers who have purchased this product may leave a review.