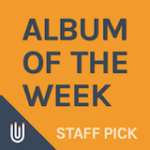 We think music is the greatest of all art forms. With its undeniably temporary nature, we feel it is the perfect reflection of the very banal, but nevertheless inescapable truth we face everyday.
All must go, the experience of living as a tiny flash of light between two periods of eternal darkness. In music we explore the sadness in feeling joy, and the joy in feeling sadness this brings.
We are inspired by the noise around us and the silence within us, and try to make music that moves us when we play it. And we hope it will also move whoever is listening.
Tracklist
Total time: 00:37:02
Additional information
| | |
| --- | --- |
| Label | |
| SKU | TTK0006 |
| Qualities | |
| Channels | |
| Artists | |
| Composers | |
| Genres | |
| Cables | Furutech |
| Digital Converters | Merging Horus, Hapi |
| Editing Software | Pyramix |
| Mastering Engineer | Brendon Heinst |
| Mastering Room | Dutch & Dutch 8c |
| Microphones | Sonodore, Schoeps, Bruel & Kjaer |
| Awards | |
| Original Recording Format | |
| Producer | Luuk Meijssen |
| Recording Engineer | Brendon Heinst |
| Recording Software | Merging Pyramix |
| Recording Type & Bit Rate | DXD |
| Release Date | May 3, 2017 |
Press reviews
Beter Beeld en Geluid (English)
Paper Motion is a band that was founded in 2012 and consists of five male musicians who have been playing together for a long time and are clearly absolute 'music freaks'. This can be heard in the musically broad, yet coherent result of their collaboration and the passion in their playing, which does not leave the listener cold.
They debut with a self-titled album released on the audiophile label TRPTK as CD and as a download. Remarkable is that this is the first 'prog rock' album that is fully recorded according to audiophile principles.
The term 'prog-rock' for this album is quickly chosen, but I also hear a lot of other styles on this varied album. Like post-rock (Mono, Mogwai, Bark Psychosis), indie rock (Radiohead, Placebo) and slow-core / shoegaze (Low, The Verve) … This amalgam sounds very original despite the many influences. The singer has an interesting, bursting bar and very own voice and the various tempo / style changes in the album regularly give goose bumps. The melodies and atmosphere are almost without exception melancholic and the lyrics cryptic.
'Gray One' starts the album mysteriously sad and calm, with a nice build up to an epic 'crying' guitar solo. 'Arouse' is more up tempo, with tight and good drumming. The exciting 'Red' starts with an electronic beat, sweet vocals and electronics and surprises the listener with a soothing sweet ending after a 'doomy' guitar eruption. 'Downfall' starts with only guitar and vocals and unfolds with that 'weeping' post-rock guitar and explosive drumming. 'Gloom' then reminds of the better Radiohead tracks and that is a huge compliment! 'Cease to Exist' comes to me as a battle cry for life and Au Revoir' is a special instrumental track with a beautiful trumpet (!) – solo and again that nice structure. With his catchy melody and hopeful, cryptic texts, 'Animals' closes the album to a positive conclusion.
Seen as a whole, this album knows how to captivate, nurture and inspire the listener. There is no bad song on the record and every song has its own unique atmosphere. Because I suspect that the lyrics are just as inspiring as the music, I wish I could understand them better. I am sure that would contribute to the expressiveness of the music.
Paper Motion is the first rock recording for the audiophile label TRPTK and is in my opinion a direct hit ! If all rock recordings would sound like this, the volume knob would be turned up much more often in my house! With great respect for the music and the musicians, every instrument and sound gets its place and a drum set finally sounds (almost) as it sounds in real life.
Nowhere does the recording sound hard or compressed (in my opinion hardly any compression is used) and with every track it is again enjoying the enormous dynamics and freedom in the wide open sound without excessive reverberation. It is brave of the band to be exposed in production, because everything can be heard in this flawless and perfectly defined recording. Again reference material from TRPTK that also works well on good headphones.
Does the album sound cluttered or 'too dynamic', it is not the recording, but your set. Guaranteed!
Only logged in customers who have purchased this product may leave a review.