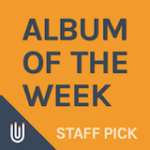 Take The "A" Train is the vibrant signature composition of Duke Ellington, the most important composer in the history of jazz, also a rare bandleader who held his large group together for almost 50 years.
There can hardly be a more evocative sound in the jazz pantheon than Duke Ellington's four-bar piano introduction to Take the A Train , his signature tune from 1941 and, appropriately, the opening track on this album. Nothing establishes with greater certainty the fact that we are in Ellington country, the colourful, magical, enchanted realm of magenta hazes, sepia panoramas, black and tan fantasies, indigo moods, and mellow tones – the world of the musical black, brown and beige.
There are those who hold that the vintage years of the Ellington Orchestra were from the late twenties to the early forties – and this may well be the case as far as musical innovations and influence are concerned. But the orchestral sides here offer abundant evidence that improved recording techniques and a more contemporarily oriented rhythm section do nothing to detract from the inspirational quality of the Duke's music.
Ellington used his band as a musical laboratory for his new compositions and shaped his writing specifically to showcase the talents of his band members, many of whom remained with him for long periods.
It is quite impossible for one album to capture the full flavor and rich diversity of Duke Ellington's music and orchestra. The eight tracks here offer a remarkably well-balanced sample of the prolific repertoire – the immortal compositions, the arresting arrangements, the outstanding soloists and, not least, the distinctive solo work of the piano player, Edward Kennedy Ellington, the Duke who became King of Orchestral Jazz
Read more
Tracklist
Please note that the below previews are loaded as 44.1 kHz / 16 bit.

3.

Things Ain't What They Used to Be

02:43

5.

VIP Boogie - Jam with Sam

05:33

6.

The Good Years of Jazz

01:23

7.

It Don't Mean a Thing - Satin Doll - Solitude - I Got it Bad - Don't Get Around Much Anymore - Mood

10:19
Total time: 00:39:18
Additional information
| | |
| --- | --- |
| Label | |
| SKU | 2XHDST1089 |
| Qualities | |
| Channels | |
| Artists | |
| Composers | |
| Genres | |
| Analog Recording Equipment | Nagra-T |
| Digital Converters | Merging Technologies Horus |
| Editing Software | Pyramix |
| Mastering Engineer | Rene Laflamme, Transfer from Analog Master Tape to DSD 256 |
| Awards | |
| Instruments | Alto Saxophone, Baritone Saxophone, Bass, Clarinet, Trombone, Bass clarinet, Drums, Piano, Trumpet, Viola |
| Original Recording Format | |
| Recording Type & Bit Rate | Analog |
| Release Date | October 19, 2017 |
Only logged in customers who have purchased this product may leave a review.