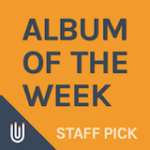 Named after Mozart's first publisher, having debuted with his delightful Oboe Quartet, five of Australia's world class musicians unite to explore some of the extensive repertoire for oboe and strings.
Combining a wealth of musical experiences, Elizabeth, Anne, Caroline, Michael and Celia can list Australian String Quartet, The Nash Ensemble, Australia Ensemble, Australian Chamber Orchestra, St Martin's in the Fields, Melbourne Chamber Orchestra, London Chamber Players, several BBC groups, London Symphony Orchestra, Abbey Road Studios, Selby and Friends among their credits and close working connections with some of the giants of the recent music world.
With a collective approach arising from style, training, nostalgia and the influence of new Australian perspectives, Artaria is uniquely placed to freshly interpret this soulful English repertoire.
Celia Craig – Oboe
Elizabeth Layton – Violin
Anne Horton – Violin
Caroline Henbest – Viola
Michael Dahlenburg – Cello
Tracklist
1.
Quintet For Oboe and Strings - Tempo Molto Moderato - Allegro Moderato - Tempo Primo
05:33
2.
Quintet For Oboe and Strings - Lento Expressivo
06:43
3.
Quintet For Oboe and Strings - Allegro Giocoso - Piu Lento - Vivace
04:30
4.
Phantasy Quartet op.2
13:20
5.
Interlude for Oboe and Strings
11:30
6.
Six Studies in English Folk Song - Adagio - Lovely on the Water
01:19
7.
Six Studies in English Folk Song - Andante Sostenuto - Spurn Point
01:04
8.
Six Studies in English Folk Song - Larghetto - Van Diemens Land
01:25
9.
Six Studies in English Folk Song - Lento - She borrowed some of her Mother's Gold
01:18
10.
Six Studies in English Folk Song - Andante Tranquillo - The Lady and the Dragoon
01:29
11.
Six Studies in English Folk Song - Allegro Vivace - As I walked over London Bridge
00:54
Total time: 00:49:05
Additional information
| | |
| --- | --- |
| Label | |
| SKU | ART001 |
| Qualities | |
| Channels | |
| Artists | Anne Horton, Caroline Henbest, Celia Craig, Elizabeth Layton, Michael Dahlenburg |
| Composers | |
| Genres | |
| Mastering Engineer | Neville Clark |
| Microphones | Sonodore |
| Awards | |
| Instruments | |
| Original Recording Format | |
| Producer | Kevin Roper and Richard Craig |
| Recording Engineer | Neville Clark |
| Recording location | Jeffrey Kong Performing Arts Centre, Brighton Secondary School, January 2017 |
| Recording Software | Pyramix |
| Recording Type & Bit Rate | DSD 64 |
| Release Date | May 25, 2018 |
Press reviews
Reeding Matter
Celia Craig is a bundle of oboe energy. Apart from the demands of the principal position with the Adelaide Symphony Orchestra (ASO) she found the time to create a separate musical project, bringing together a crack band of musicians for a recording of the music of Arnold Bax, Benjamin Britten, and Ralph Vaughan Williams.
I must declare an interest in that I work regularly with Celia at the ASO and helped put her in contact with a few passionate music supporters to make this project a reality but listening to the album the result is impressive. I certainly knew about the Mozart Oboe Quartet but had no idea that these other later composers had written such beautiful and atmospheric works. The earliest belongs to Bax (1922) through the Vaughan Williams Six Studies in English Folk Song (1926, arranged for cor anglais and strings by Robert Stanton) Benjamin Britten's Phantasy Quartet (1932) and the Interlude for Oboe and Strings by Gerald Finzi (1936).
For me, the oboe always evokes the countryside – it's use in the songs of the Auvergne, the solos in the Berlioz Symphonie Fantastique. The oboe is the instrumental choice of shepherds, although I doubt any shepherd could spend enough time practicing amongst the sheep to create a tone as rich as Celia Craig musters on this album, matched by some of Australia's finest string players.
Elizabeth Layton's first violin leads with a sweet tone and wonderfully sure intonation and Anne Horton, Caroline Henbest and Michael Dahlenburg match her musicianship. All the players are totally attuned to each other in every sense of the word. The music is a conversation, and they listen and balance seamlessly.
This recording has a lightness and translucence about it, and the venue is a big part of it. The Jeffrey Kong Performing Arts Centre at the Brighton Secondary School in Adelaide has an extraordinarily rich and clear acoustic. It has enough warmth and yet not so much reverberance that you lose the definition of lines from strings to oboe. Producer Kevin Roper has beautifully captured that warmth and lucidity in this recording.
It was also a revelation to hear Celia Craig play cor anglais, something she did all the time in her previous job as principal cor anglais with the BBC Symphony. This tricky duck of an instrument brings out the best and worst in double reed players, but it was so interesting to hear a darker tone on the recording, a perfect foil for the brighter sound of the oboe.
The music on this release is a living representation of Celia herself, an English rose transplanted into the heat and dust of South Australia. But beautiful countryside is beautiful countryside wherever it is and just as I can imagine it would sound wonderful played through headphones whilst lying in a field outside East Anglia, I can imagine it would be even more intoxicating listened to whilst lying amongst the vines of the McLaren Vale.
The Australian
Oboe and strings are a little-heard combination in chamber music today, but English composers of the first half of the 20th century showed a particular fascination in the expressive possibilities. This was because of the efforts of Leon Goossens, one of the foremost oboists of the day and elder brother of conductor Eugene Goossens. His uniquely personal playing on the instrument inspired about a dozen composers to write works for him, from Arnold Bax to Benjamin Britten.
It is a joy to discover their dreamy, introspective landscapes and wistful moods in this beautifully performed debut album from Adelaide group Artaria. Bax's Quintet for Oboe and Strings is an elusive work in which he bares his soul by degrees in the oboe's wanderings against the string quartet's shimmering, French-inspired harmonies. At first, the oboe's melodies unfold like a chain of arabesques, until one starts to hear their Irish inflection. Haunting and distantly reminiscent of uilleann pipes, they keep their secrets closely.
In stark contrast to the romantic grandeur of his First Symphony, Bax's Quintet describes a nostalgic picture of an old Ireland lost in the mists of time. In Artaria's hands, it sounds pained but full of humanity.
Oboist Celia Craig is intimately but passionately expressive, and the quartet — violinists Elizabeth Layton and Anne Horton, violist Caroline Henbest and cellist Michael Dahlenburg — pitches in, the closest confidants. Britten's youthful but remarkably mature Phantasy Quartet, Op 2is a work of intense, austere beauty that they play with equal passion, affection, and finesse. He wrote this piece as a 19-year-old and with a sophisticated, arch-like structure that begins and ends with an ominous, ghostlike march on the cello.
Rounding out this album are the Six Interludes in English Folk Song by Vaughan Williams, a charming set of reminiscences from the composer's rambles around the English countryside.
Artaria plays the whole collection with warm glow and ecstasy. This is a fascinating corner of the chamber music repertoire, and these interesting works are given performances of the highest caliber.
NativeDSD Blog
I was hard pressed to think of chamber works for oboe and strings that enjoy a regular place in the repertoire (other than Mozart's quintet). The Britten Phantasy Quartet does appear from time to time as does Martinů's Quartet, but that's really an oboe and piano trio work. No matter, what the Australian ensemble Artaria serves up on this superb recording of music by English composers will open ears.
The English hegemony in the oboe and strings genre can be attributed to the virtuosity of oboist Leon Goossens, one of the preeminent performers of his day. Three of the four works on the recording were either written for or championed by him. Bax's obsession with Ireland and all things Irish—he gave himself the pseudonym Dermot O'Byrne—is evident in his elegiac Quintet for Oboe and Strings. Artaria revels in its remarkable color. The tremolo effects from the first violin, the use of mutes by the other strings, and keening oboe in the first movement are stunning. The central movement is breathlessly beautiful. The haunting Irish folk-tinged song has ensemble members singing together in one voice with oboist Celia Craig's spot-on intonation and tonal warmth earning kudos. The jig that closes the work certainly sounds like it was rooted in Irish folk tradition but is purely Bax's invention. It's an unusual jig too, with dark-shaded string writing that tempers the exuberance.
Britten's youthful single-movement Phantasy Quartet was written in 1932 for the Cobbett Chamber Music competition. Cobbett was a musicologist who considered the Baroque "fantasy" the form from which all chamber music sprang. He may have been forcing the conceit, but he required entrants to compose a one-movement work of 12 minutes duration. Britten warmed to the task and his Phantasy Quartet, framed by opening and closing marches, has a free-flowing quality typical of the genre. Artaria play this with great precision while also bringing an improvisatory flair to the music—everything flows quite naturally. There's great beauty here too; particularly in the slow section which is quintessentially English pastoral music and features some of Artaria's most inspired playing. Finzi's 1936 Interlude for Oboe and Strings also unfolds in a single movement. This is such a passionate work, thick with emotion and inspired melodies. I've always considered Finzi a "clarinet composer"—he wrote one of the great, but sadly neglected concertos for the instrument—but his oboe writing is idiomatic and magnificently managed by Craig. The sensitivity of the Artaria string players is a marvel too.
After the intensity of the Finzi and Britten, the pastoral beauty of Vaughan Williams's Six Studies in English Folk Song provides a gentle conclusion to the recording. Volumes have been written about Vaughan Williams proclivity for collecting English folk tunes and few composers—the Hungarians Bartók and Kodaly the exceptions—have successfully integrated traditional works into art music as successfully. Originally conceived as cello and piano pieces, the studies are performed here in a transcription for English horn and string quartet by Robert Stanton. When not done well this music can sound mawkish, but Artaria just lets it soar and its intrinsic beauty envelops the listener. Craig's sweet timbre blends so beautifully with the strings (Elizabeth Layton and Anne Horton, violins, Caroline Henbest, viola, and Michael Dahlenburg, cello) that you wish there were a dozen studies to listen to!
Since we are talking DSD here I should also say a few words about the naturally robust quality of the sound. The listener is drawn close to the music and the bite of the strings is visceral—those pizzicato passages in the Britten have real presence—but it is not overbearing. Same with the oboe which blends nicely with the strings to create a true sound picture and is thankfully not miked so close that all you hear are clicking keys. Artaria is new to my ears, but welcome to return whenever they like.
NativeDSD [Album of the Week]
What a breath of fresh air! Somehow Oboist Celia Craig and Artaria have brought these pieces by Bax, Britten, Finzi, and Vaughn Williams into a whole new light. There's a spontaneous, improvised quality, and the recording is incredible.
Only logged in customers who have purchased this product may leave a review.