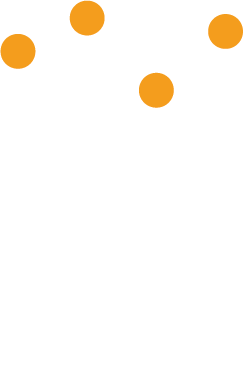 Good sounding music starts with excellent quality DSD & DXD files.
What we do
NativeDSD provides listeners a top quality resource for DSD Stereo, DSD Binaural (for headphone listeners) & DSD Multichannel music directly from Native DSD, Native DXD, Native Very High Bit Rate PCM (24 bit, 384kHz) and Analog Master Tapes transferred to DSD in Stereo, Multichannel and Binaural.
Where it comes from
The music we offer comes directly from the musicians and recording artists recording in DSD, DXD, Very High Bit Rate PCM (24 bit, 384kHz) and Analog Tape to DSD Transfers. NativeDSD will never sell upsampled PCM at bit rates below DXD (24 bit, 352.8 kHz PCM) and Very High Bit Rate PCM (24 bit, 384kHz). That's how we make sure that you get as close to the actual performance as possible.
How we present it
You can choose to download as Stereo (and when available in Multichannel and Binaural) DSD 256, DSD 128, DSD 64, and DXD and in a growing number in the popular Stereo DSD 512 bit rate.

NativeDSD also offers Stereo, Binaural and Multichannel FLAC files. These are created from the DSD and DXD editions of these albums using the unique "Zephiir" conversion process created by Bit Perfect which produces exceptionally high quality FLAC files.
Grab a laptop or desktop to download an album, listen with a DSD capable Digital Audio Player (DAP), a DSD capable Digital to Analog Converter (DAC), or a DSD capable Optical Disc Player plus a pair of headphones or speakers – start off with our free DSD starter pack!
Recent Articles
Personal Letter from Gonzalo Noqué

Dear DSD Friends,   Schubert & Schumann by pianist Javier Laso is a pure DSD release with no conversion to DXD. All DSD bit rates were created in the DSD Domain. It is a 'one mic per channel' recording. I can honestly say that this project […]

An Hour Of Excellent & Intellectual Music

What is the difference between the automobile market and the music record business? Not much. Sales statistics cover the mass market in either sector. But irrespective of figures and predictions there will always be room, however small, for a 'niche', as long as there is […]

At 9 P.M. after Lockdown: Improvisation Q&A

HOW MUSICIANS IMPROVISE From where do improvisations come? In what way is the improviser different from other musicians? How can one guess what their partners are going to play? And should one commit hara-kiri after the improvisation? Here three experienced musicians, who recorded a live […]
Save & Listen More with our DSD Bundles
NativeDSD Bundles are a mini-collection of DSD albums created by the NativeDSD team that brings the works of a special artist, music label or musical genre to your personal library. Better yet, when you buy all the albums in a bundle, NativeDSD gives you a special discounted price on the full bundle. Expanding your musical horizons and collection while saving money at the same time. Each bundle is a DSD music opportunity and adventure we urge you to explore.
Go Optical
The Sonore opticalModule Deluxe is a bi-directional fiber media converter or FMC. The opticalModule has an SFP fiber optic transceiver on one side and an RJ45 connector on the other side.
The unit can be used to add fiber-optic networking to your existing wired network or convert your existing fiber optic network to a wired network. The unit can be used with All Sonore products or any other network server or endpoint.

Comes with a FREE DSD album of your choice from NativeDSD.com
Learn More