DSD Review: Rosanne Philippens & The Vondel Strings
Adrian Quanjer has reviewed Rosanne Philippens plays Haydn & Stravinsky with The Vondel Strings.

"The result is simply breathtaking. With imaginative and audacious programming, we are regaled to a dazzling account of two violin concerti embracing a gorgeous arrangement of Stravinsky's 'Le baiser de la fée', signed James Ledger."
– Adrian Quanjer
Album of the Week – 25% Off
This recording of one of Benny Goodman's last concerts in Germany (which was held for NDR's "Sunday Concerts" series) is much more than a newly discovered collector's item for fans of the eternally young American swing tradition. Using minimal recording equipment, Günter Pauler made an exciting and even touching sound-document of Goodman's world-class playing at the Hamburg Congress Centre on his last European tour in 1981. 
The 25% discount is automatically applied in your cart through February 4th, 2022.
The First DSD Audiobook!
The Wind In The Willows is a classic children's story written by Kenneth Grahame. In this DSD album, the book is read in its entirety by Yarlung's Bob Attiyeh.
The audiobook (spoken word) lasts over 5 hours. It was recorded in Stereo DSD 256 and is being released by NativeDSD in Pure DSD.

Due to the length of the recording, this will be a DSD Download with exceptionally large files (the Stereo DSD 256 edition of the album is 51.4 GB in size).
New DSD Releases
New review by Jazzfuel
A Wind Invisible Sweeps Us Through The World
The trio breaks the line between classical, jazz and improvised music. They do this in their own unique way.

Matt Fripp
Tip: scroll down on this page to read the full review
Best Selling DSD Albums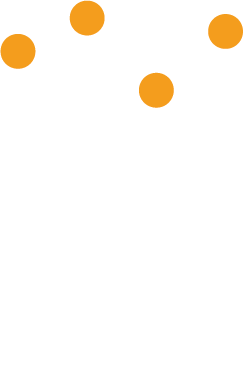 Good sounding music starts with excellent quality DSD Audio files.
What we do
NativeDSD provides listeners a top quality resource for DSD Stereo, DSD Binaural (for headphone listeners) & DSD Multichannel music directly from Native DSD, DXD, Very High Bit Rate PCM (24 bit, 384kHz) and Analog Master Tapes transferred to DSD in Stereo, Multichannel and Binaural.
Where it comes from
The music we offer comes directly from the musicians and recording artists recording in DSD, DXD, Very High Bit Rate PCM (24 bit, 384kHz) and Analog Tape to DSD Transfers. NativeDSD will never sell upsampled PCM. That's how we make sure that you get as close to the actual performance as possible.
How we present it
You can choose to download as Stereo (and when available in Multichannel and Binaural) DSD 256, DSD 128, DSD 64, and DXD and in a growing number in the popular Stereo DSD 512 bit rate.

NativeDSD also offers Stereo, Binaural and Multichannel FLAC files. These are created from the DSD and DXD editions of these albums using the unique "Zephiir" conversion process created by Bit Perfect which produces exceptionally high quality FLAC files.
Grab a laptop or desktop to download an album, listen with a DSD capable Digital Audio Player (DAP), a DSD capable Digital to Analog Converter (DAC), or a DSD capable Optical Disc Player plus a pair of headphones or speakers – start off with our free DSD starter pack!
Save & Listen More with our DSD Bundles
NativeDSD Bundles are a mini-collection of DSD albums created by the NativeDSD team that brings the works of a special artist, music label or musical genre to your personal library. Better yet, when you buy all the albums in a bundle, NativeDSD gives you a special discounted price on the full bundle. Expanding your musical horizons and collection while saving money at the same time. Each bundle is a DSD music opportunity and adventure we urge you to explore.
Sign up for our newsletter
NativeDSD's news updates includes special offers, fresh DSD audio release information and the best from our blog.
Processing…
Success! You're on the list.
Whoops! There was an error and we couldn't process your subscription. Please reload the page and try again.
Music produced by us
These and

many more

albums are produced and recorded by NativeDSD founders Jared Sacks and Jonas Sacks.