NativeDSD 15% OFF Storewide Spring Sale has started!
Maybe you have something on your wishlist.
Or perhaps it is time to grab one of our best selling DSD albums,
or one of the Album of the Year selections?
Reduction is automatically applied during checkout. Valid on all Downloads, SACDs and LPs (only Tapes are excluded). Ends May 28, end of day, CET.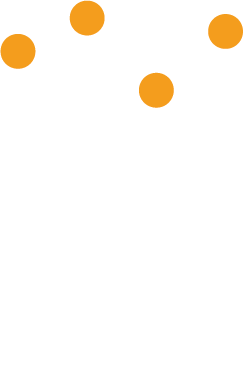 Good sounding music starts with excellent quality DSD & DXD files.
What we do
NativeDSD provides listeners a top quality resource for DSD Stereo, DSD Binaural (for headphone listeners) & DSD Multichannel music directly from Native DSD, Native DXD, Native Very High Bit Rate PCM (24 bit, 384kHz) and Analog Master Tapes transferred to DSD in Stereo, Multichannel and Binaural.
Where it comes from
The music we offer comes directly from the musicians and recording artists recording in DSD, DXD, Very High Bit Rate PCM (24 bit, 384kHz) and Analog Tape to DSD Transfers. NativeDSD will never sell upsampled PCM at bit rates below DXD (24 bit, 352.8 kHz PCM) and Very High Bit Rate PCM (24 bit, 384kHz). That's how we make sure that you get as close to the actual performance as possible.
How we present it
You can choose to download as Stereo (and when available in Multichannel and Binaural) DSD 256, DSD 128, DSD 64, and DXD and in a growing number in the popular Stereo DSD 512 bit rate.

NativeDSD also offers Stereo, Binaural and Multichannel FLAC files. These are created from the DSD and DXD editions of these albums using the unique "Zephiir" conversion process created by Bit Perfect which produces exceptionally high quality FLAC files.
Grab a laptop or desktop to download an album, listen with a DSD capable Digital Audio Player (DAP), a DSD capable Digital to Analog Converter (DAC), or a DSD capable Optical Disc Player plus a pair of headphones or speakers – start off with our free DSD starter pack!
Recent Articles
Interview with young composer Maarten ter Horst

Today marks the release date of "Introspect" String Quartets Nos. 1 & 2 by the composer Maarten ter Horst (b. 1987), performed by the Helikon Quartet and recorded by Tom Peeters for Cobra Records. Floor van der Holst (NativeDSD's Label, Product & Marketing Manager) interviewed […]

The Man at the Keyboard, or How to Solve A Collector's Headache

Unless you are lucky enough to have a box set of complete (?) piano sonatas, which only exists in the CD format, or, if that is your preference, Tom Beghin's hi-tech sound reconstruction 'The Virtual Haydn' it is an impossible job to collect all of […]

Engineering Wizardry & Pianistic Honesty

Schubert's final piano sonata, a long and demanding testament Searching on the internet for the best interpreters of Schubert's late sonatas, one invariably ends up with the usual suspects of which most are no longer among us. Moreover, pianists from some countries don't seem to […]
Save & Listen More with our DSD Bundles
NativeDSD Bundles are a mini-collection of DSD albums created by the NativeDSD team that brings the works of a special artist, music label or musical genre to your personal library. Better yet, when you buy all the albums in a bundle, NativeDSD gives you a special discounted price on the full bundle. Expanding your musical horizons and collection while saving money at the same time. Each bundle is a DSD music opportunity and adventure we urge you to explore.
Go Optical
The Sonore opticalModule Deluxe is a bi-directional fiber media converter or FMC. The opticalModule has an SFP fiber optic transceiver on one side and an RJ45 connector on the other side.
The unit can be used to add fiber-optic networking to your existing wired network or convert your existing fiber optic network to a wired network. The unit can be used with All Sonore products or any other network server or endpoint.

Comes with a FREE DSD album of your choice from NativeDSD.com
Learn More