Storewide Spring Special: get 15% off
Last Friday we launched our annual Storewide Spring Special. Up until June 1st, all NativeDSD listeners will receive 15% OFF all album purchases!
Get -25% off all music with NativeDSD Plus
NativeDSD Plus subscribers get an even higher storewide discount. Their year-round 10% is now 25%.*
If you have not yet signed up for Plus, this may just be the time to do so. We have a great introductory deal* on our yearly plan too.
*Offers ends June 1st, end of day, CET. Discount applied automatically at checkout. NativeDSD Plus offer is €10 off (or equivalent currency).
Our next storewide sale will not be until the end of November.
Pentatone Spotlight: get 40% off
In the spotlight this week are our friends at Pentatone: accompanying their two latest releases Schoenberg Messiaen Ravel and Verdi: La Traviata they are also offering 40% off* selected albums.
*offer ends May 27, end of day, CET.
New DSD Releases
Best Selling DSD Albums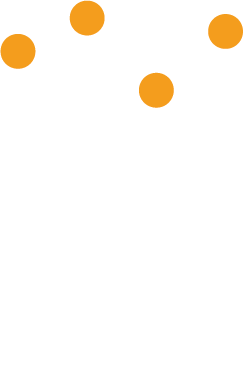 Good sounding music starts with excellent quality DSD Audio files.
What we do
NativeDSD provides listeners a top quality resource for DSD Stereo, DSD Binaural (for headphone listeners) & DSD Multichannel music directly from Native DSD, DXD, Very High Bit Rate PCM (24 bit, 384kHz) and Analog Master Tapes transferred to DSD in Stereo, Multichannel and Binaural.
Where it comes from
The music we offer comes directly from the musicians and recording artists recording in DSD, DXD, Very High Bit Rate PCM (24 bit, 384kHz) and Analog Tape to DSD Transfers. NativeDSD will never sell upsampled PCM. That's how we make sure that you get as close to the actual performance as possible.
How we present it
You can choose to download as Stereo (and when available in Multichannel and Binaural) DSD 256, DSD 128, DSD 64, and DXD and in a growing number in the popular Stereo DSD 512 bit rate.
NativeDSD also offers Stereo, Binaural and Multichannel FLAC files. These are created from the DSD and DXD editions of these albums using the unique "Zephiir" conversion process created by Bit Perfect which produces exceptionally high quality FLAC files.
Grab a laptop or desktop to download an album, listen with a DSD capable Digital Audio Player (DAP), a DSD capable Digital to Analog Converter (DAC), or a DSD capable Optical Disc Player plus a pair of headphones or speakers – start off with our free DSD starter pack!
Save & Listen More with our DSD Bundles
NativeDSD Bundles are a mini-collection of DSD albums created by the NativeDSD team that brings the works of a special artist, music label or musical genre to your personal library. Better yet, when you buy all the albums in a bundle, NativeDSD gives you a special discounted price on the full bundle. Expanding your musical horizons and collection while saving money at the same time. Each bundle is a DSD music opportunity and adventure we urge you to explore.
Sign up for our newsletter
NativeDSD's news updates includes special offers, fresh DSD audio release information and the best from our blog.
Processing…
Success! You're on the list.
Whoops! There was an error and we couldn't process your subscription. Please reload the page and try again.
Music produced by us
These and

many more

albums are produced and recorded by NativeDSD founders Jared Sacks and Jonas Sacks.