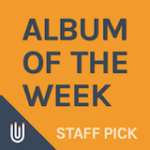 For their latest release, the Grammy-Nominated, ECHO Award-winning Danish National Vocal Ensemble under the direction of Marcus Creed have selected a program showcasing the works of two 20th century masters: Frank Martin and Bohuslav Martinu.
The centerpiece of this album is Martin's towering masterwork, the Mass for Double Choir. Originally completed in 1926, Martin did not allow the work to be performed until 1963. After its premiere he explained: 'I felt that a personal expression of religious belief should remain secret and hidden from public opinion.' Thankfully Martin decided to share his secret; his Mass has become one of the 20th century's most powerful works composed for a cappella choir. Beyond the similarity of their surnames there is little in common between the two men. For Swiss-born Martin, his musical breakthrough came early in life when he heard a performance of Bach's St. Matthew Passion. His musical language draws on a wide variety of influences, including Renaissance polyphony, Hindemithian extended tonality and traces of Schoenberg's twelve-tone system, but above all, Bach. In contrast, the urbane, cosmopolitan Martinu was a stylistic butterfly, and a bit of a late bloomer. One can easily hear traces of impressionism and Stravinskian neoclassicism throughout his mature style, but in his finest moments, Martinu embraces the love of folklore that inspired his elder countryman, Leos Janácek.
November 2018 update:
"The Secret Mass" with music by Frank Martin and Bohuslav Martinu is nominated for the International Classical Music Awards ICMA 2019 for best Choral release!
Read more
Tracklist
Please note that the below previews are loaded as 44.1 kHz / 16 bit.

1.

Mass for two four-part choirs - Kyrie

05:09

6.

Four Songs of the Virgin Mary - The Annunciation

01:59

8.

Our Ladys Breakfast

03:22

9.

The Virgin Marys Picture

04:36

10.

Songs of Ariel - Come unto these yellow sands

01:34

12.

Before you can say - come and go

01:03

13.

You are three men of sin

04:25

14.

Where the bee sucks, there suck

01:02

15.

Romance from the Dandelions

12:42
Total time: 01:03:35
Additional information
Label
SKU

6220671

Qualities
Channels
Artists
Composers
Genres
Digital Converters

DAD AX24 and Merging Technologies Horus

Editing Software

Pyramix

Mastering Engineer

Preben Iwan

Microphones

DPA 4006-TL, Neumann M149 and U89, Sennheiser

Notes

We are pleased to announce the availability of OUR Recordings releases in DSD 64, DSD 128 and DSD 256, as well as the original DXD recorded release.  These higher resolution DSD bitrates were produced from the original DXD recording using a Pyramix Digital Audio Workstation by NativeDSD Mastering Engineer Tom Caulfield.

The sonic advantage to these new Stereo DSD 64, DSD 128 and DSD 256 releases, as with all higher DSD bit rate releases, is the wider audio frequency passband prior to the onset of modulation noise.This results in allowing the listener's DAC to use gentler and more phase linear filters for playback of the music.

 

Awards
Conductors
Instruments
Original Recording Format
Producer

Michael Emery

Recording Engineer

Mikkel Nymand

Recording location

DR Studio 2 Copenhagen Denmark

Recording Software

Merging

Recording Type & Bit Rate

DXD

Release Date
June 5, 2018
Press reviews
Resmusica
"The album testifies, as much by the diversity of the repertoire as by the character of the performances, of an astonishing richness of the interpreted partitions, – recommended to all lovers of choral music."
Choir and Organ
"An exemplary reading, with near-perfect balance between the voices and evenness of tone across the ensemble. Their album is an important release."
ICMA
"The Secret Mass" with music by Frank Martin and Bohuslav Martinu is nominated for the International Classical Music Awards ICMA 2019 for best Choral release!
Classics Today
The disc's title refers to the fact that Martin kept his Mass from performance–or even from view–for more than 40 years after its composition in 1922. (…) This is a lovely recording of worthy music–great music, in the case of the Mass–in performances that are as good as you will hear anywhere.
10+10 stars
HRAudio.Net
From my view, the 5.0 Multichannel DSD experience captures the music as it lives and breathes in the reverberant space of a well-prepared studio. The spatial arrangement of the four choirs is captured with utter clarity, and the various voices of 18 professionals flow beautifully within the ambience, whatever their volume. The music of 'The Secret Mass' is indeed the prime of this album, yet the other contributions from Martin and Martinu are unusual yet delightful.
I believe this an extremely valuable contribution to a rounded picture of these wonderful composers, in their double choruses recorded so the sound quality is beyond reproach. Essential listening for those interested in choral music and its history.
Performance: 5 out of 5 stars
Sonics (Stereo): 4.5 out of 5 stars
Sonics (Multichannel): 5 out of 5 stars
NativeDSD [Album of the Week]
Fabulous performance of exquisite choral works by two 20th Century composers. If you don't know Martin or Martinu, you won't find a better introduction.
MusicWeb International
Recording of the Month!
Marcus Creed's Danish National Vocal Ensemble sing this music with a straight tone, perfectly pitched and wonderfully blended. I have heard some other fine performances of Martin's Mass, but none better than this.
What a clever idea to combine a cappella works of Frank Martin and Bohuslav Martinu on a single album! Although one composer was Swiss and the other Czech, they are exact contemporaries and both composed idiomatically for unaccompanied choir. Marcus Creed has done much in recent years to bring all kinds of choral music to the listening public. I have greatly admired his "country" series, including America, Russia, and Finland, and a Hindemith album, all with the SWR Vokalensemble, as well as a Messiaen programme with the Danish choir who perform here. With the choir's exquisite singing, this new album can now join those for the pleasure it provides.
Martin's early Mass for Double Choir has an interesting history, hence the title of this recording. Martin began composing the work in 1922, but withheld it from the public for 40 years. A combination of self-criticism and his strict Calvinism, where he felt his relationship with the Almighty was a private affair, kept him from allowing such a personal piece to be performed in public. Finally, a German choral conductor acquaintance of Martin's convinced him to allow a performance to take place in 1963.
The mass, considered one of Martin's finest compositions, has received many performances since, though the work is hardly characteristic of the mature Martin. Although the mass clearly belongs to the twentieth century, the influence of Gregorian chant and Bach is everywhere present. The melismatic, chant-like opening of the Kyrie eleison, indeed, recalls music of an earlier age before the work builds polyphonically with both austere and more comforting harmony. The mass contains such contrasts throughout and the music is always closely tied to the text. Originally, Martin concluded the work in 1922 with the Benedictus, where the sopranos sing their highest note at fortissimo. Four years later he added the Agnus Dei, which Jens Cornelius aptly describes in the album's notes: "This is movingly beautiful music where Choir 2 is the solid foundation, while Choir 1 sings melodic lines that, as in the introduction of the mass, remind one of Gregorian chants." Marcus Creed's Danish National Vocal Ensemble sing this music with a straight tone, perfectly pitched and wonderfully blended. I have heard some other fine performances of Martin's Mass, but none better than this.
While the Mass for Double Choir is the most substantial piece and the highlight of the programme, the other works are all worthy in their own right. The album is well balanced between the sacred and the secular. Following Martin's mass are Martinu's Four Songs of the Virgin Mary, simpler and folk-like, the first of ten collections of choral songs by the composer. The titles do not belie their contents: The Annunciation, A Dream, the rather humourous Our Lady's Breakfast, and The Virgin Mary's Picture. The choir master the Czech tongue, a particularly difficult language for non-native speakers, and perform these songs with excellent pronunciation and dedication. These attractive songs reminded me, both harmonically and rhythmically, of Janácek's unaccompanied choral pieces.
The choir switch to English for their next set, Martin's five Songs of Ariel, the composer's only other a cappella work. This later composition, with the texts taken from Shakespeare's The Tempest, resonates like the more familiar and mature Martin with his distinctive harmony which owes something to Schoenberg, but remains basically tonal. They are quite delightful and require some virtuosity and vocal power. The choir obviously relish them and perform them with superb feeling and diction. The songs are Come unto these yellow sands, Full fathom five (with a baritone solo), Before you can say "come and go," You are three men of sin (with an alto solo), and Where the bee sucks, there suck I.
The programme concludes with one of Martinu's last works, The Romance of the Dandelions. This cantata-like piece has a major role for the solo soprano, unlike the more minor solos in Martin's Songs of Ariel, and tells the story of a Czech girl who waits for her soldier sweetheart to return from war. It is very moving, and the soprano soloist, Klaudia Kidon, could easily pass for a native Czech with her strong and clear high voice. The choir contributes wordless interludes and sound effects, and there is a part for "finger-drumming." On this recording a real drum is played to imitate the military rhythms, symbolizing the young soldier. It is certainly effective, but I think the finger-drumming would have been more authentic, and not as loud as the military drum used here. The title of the piece in Czech, Romance z pampelišek, literally means "romance from the dandelions" and that's how it is translated in the album's booklet and sometimes elsewhere—for example, on the front of the Bärenreiter edition. However, that translation seems odd to me, so I have used the more readily understood "romance of the dandelions."
With exemplary performances and recorded sound, this recording should be in the collection of anyone who cares about twentieth-century choral music.
Only logged in customers who have purchased this product may leave a review.