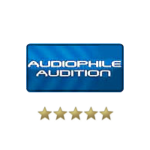 In 1737, at the peak of his career, Bach received a devastating public critique of his work by his former pupil, Adolph Scheibe. According to Scheibe, a son of the Enlightenment, Bachs music was confused and turgid to the extent that this excess of art bordered on the unapproachable. It seems incredible today that any such criticisms could be levelled at the greatest composer of all. And yet, given the highly-crafted art music of the Second Suite dances, the tightly structured figural density of Sinfonia BWV146, or the extreme penitentiality of Cantatas BWV199 and 82a, it is interesting that Bach remains one of the most widely popular of all classical composers. (….)
Tracklist
Please note that the below previews are loaded as 44.1 kHz / 16 bit.

1.

Cantata BWV146 Wir mussen durch viel Trubsal - Sinfonia

07:33

2.

Cantata BWV82a Ich habe genug - Aria Ich habe genug

07:06

3.

Cantata BWV82a Ich habe genug - Recitativo Ich habe genug! Mein Trost ist nur allein

01:09

4.

Cantata BWV82a Ich habe genug - Aria Schlummert ein, ihr matten Augen

09:45

5.

Cantata BWV82a Ich habe genug - Recitativo Mein Gott! Wenn kömmt das schöne Nun!

00:41

6.

Cantata BWV82a Ich habe genug - Aria Ich freue mich auf meinem Tod

03:24

7.

Orchestral Suite No. 2 in b minor BWV1067 - Ouverture

10:41

8.

Orchestral Suite No. 2 in b minor BWV1067 - Rondeau

01:59

9.

Orchestral Suite No. 2 in b minor BWV1067 - Sarabande

02:36

10.

Orchestral Suite No. 2 in b minor BWV1067 - Bourrée I, II

01:56

11.

Orchestral Suite No. 2 in b minor BWV1067 - Polonaise - Double

04:15

12.

Orchestral Suite No. 2 in b minor BWV1067 - Menuet

01:21

13.

Orchestral Suite No. 2 in b minor BWV1067 - Badinerie

01:23

14.

Cantata BWV199 Mein Herze Schwimmt in Blut - Recitativo Mein Herze Schimmt Im Blut

02:05

15.

Cantata BWV199 Mein Herze Schwimmt in Blut - Aria Stumme Seufzer, Stille Klagen

08:39

16.

Cantata BWV199 Mein Herze Schwimmt in Blut - Recitativo Doch Gott Muß Mir Genadig Sein

01:18

17.

Cantata BWV199 Mein Herze Schwimmt in Blut - Aria Tief Gebuckt Und Voller Reue

07:21

18.

Cantata BWV199 Mein Herze Schwimmt in Blut - Recitativo Auf Diese Schmerzensreu

00:16

19.

Cantata BWV199 Mein Herze Schwimmt in Blut - Chorale Ich, Dein Betrubtes Kind

01:44

20.

Cantata BWV199 Mein Herze Schwimmt in Blut - Recitativo Ich Lege Mich In diese Wunden

00:46

21.

Cantata BWV199 Mein Herze Schwimmt in Blut - Aria Wie Freudig Ist Mein Merz

02:16
Total time: 01:18:14
Additional information
| | |
| --- | --- |
| Label | |
| SKU | 23807 |
| Qualities | |
| Channels | |
| Artists | |
| Composers | |
| Genres | |
| Cables | van den Hul T3 series |
| Digital Converters | Meitner A/D DSD / Meitner DA |
| Mastering Engineer | Jared Sacks |
| Mastering Equipment | B&W 803 diamond series |
| Microphones | Bruel & Kjaer, Schoeps |
| Mixing Board | Rens Heijnis custom design |
| Awards | |
| Instruments | Baroque flute, Baroque oboe, Chest organ, Harpsicord, Violone, Cello, Vocal soprano, Viola, Violin |
| Original Recording Format | |
| Producer | Walter van Hauwe, Ashley Solomon |
| Recording Engineer | Jared Sacks |
| Recording location | Doopgezinde Kerk, Deventer The Netherlands 2007 |
| Recording Software | Pyramix bij Merging |
| Recording Type & Bit Rate | DSD64 |
| Speakers | Audiolab, Holland |
| Release Date | January 17, 2014 |
Press reviews
International Record Review
the playing is vital, musically assertive and rewarding and is perfectly complemented by the excellent Channel Classics recording. () () Zomer partners a wonderfully perky oboe in a dance of captivating happiness and pure joy, providing a lively finish to a lovely disc.
BBC Music Magazine
Florilegium play it with touching gentleness, a filigree of one-to-a-part strings, Ashley Solomon's soft-toned baroque flute, and Johannette Zomer subtly matching vocal tone and vibrato to every nuance of the text.
Audiophile Addition
Excellent British Bach performed with grace and vitality. () these performers are sprightly, idiomatic, assured, and obviously relished by the players, Rarely I've heard a more sensitive 'Ich habe genug', and there are no faults to be found here. The sound is most excellent – decent spread among the instruments and speakers a lovely floating distinction that supported the soprano nicely, and a program of top quality and interest. What are you waiting for?
Gramophone
Johannette Zomer and the exquisite accompaniment of Florilegium, and in particular the flute-playing of Ashley Solomon. () () the sound – as one expects with Channel Classics' state of the art-super-audio recordings – aspired to a direct emotional energy, most effectively realised here in Zomer's warmly controlled middle register,
Classic FM
Florilegium has that wonderful knack of making everything sound so intimate – and this album is no exception.
Klassik.com
Mit Florilegium steht ihr dabei eine ambitionierte Instrumentelformation zur Seite, die ein perfekter Interpret anspruchsvoller Raritten und Entdeckungen ist. (…) (…) In der Orchestersuite phrasiert sich Ashley Solomon als Solist und liefert eine bezeugende Leistung mit differenzierter Tongebung und nuancenreichem Ausdruck ab.
Radio WDR3
ein perfekte Balance von musikalischer Klarheit, feinsten Nuancen und beseeltem Ausdruck.
Mirkische Allgemeine
Ich habe genug – denn davon bekommt man nie genug. Mirkische Allgemeine
www.audio-muziek.nl
een stralend voorbeeld van volmaakt gezongen sopraanpartijen en buitengewoon goed verzorgd orkestspel
TOM
De nieuwe combinatie met Johannette Zomer pakt voortreffelijk uit. Haar timbre, dat alsmaar aan warmte wint zonder hoogte te verliezen, mengt voorbeeldig. Terwijl de musici elkaar wat betreft tempi, articulatie en dynamiek prima aanvoelen. Grote klasse
NRC
Uitzonderlijk fraai en afwisselend is de opname van de cantatas Ich habe genug en Mein Herze schwimmt in Blut van sopraan Johannette Zomer bij het onvolprezen Engelse barokorkest Florilegium, dat hier ook schittert in de Orkestsuite nr. 2.
Luister
Het maakt helemaal niet uit dat we van deze muziek tientallen uitvoeringen in de kast hebben staan. Want wat wordt hier geweldig muziek gemaakt! Johannette heeft zich bij Jos van Veldhoven al bewezen als ideale Bach-vertolkster en doet dat ook hier. Dit is kortom een Bach cd om heel vaak te draaien.
Toccata
packenden und spannenden BachInterpretation (…) (…) Johannette Zomer brilliert mit Ensemble Florilegium!! (…)
Only logged in customers who have purchased this product may leave a review.