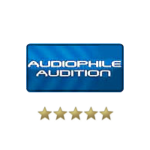 What prompts a composer to write fantasies and impromptus? And what do the fantasy, a free form, and the impromptu, originally an improvised poem, have in common? We know that Spohr was inspired by a young harpist who was later to become his wife. But did Fauré, as director of the Paris Conservatory, simply have no option than to write, because a compulsory solo piece was required for the harp class examinations? Was the marine officer Roussel influenced by his travels to distant shores? And were the fantasias by Saint-Saëns inspired by his great love of the Arab world? We can sometimes only guess. What we do know is that the harp has always appealed to the imagination, and that both fantasies and impromptus have inspired many composers to give free rein to their creative powers. (…)
Lavinia Meijer (from liner notes)
Tracklist
1.
Impromptu-Caprice, Op.9
06:21
2.
Fantaisie, Op. 35
08:50
3.
Variations on ?Je suis encore dans mon printemps?, Op. 36
06:38
4.
Saens - Fantaisie, Op. 95
11:04
5.
Impromptu, Op. 86
08:58
6.
Une châtelaine en sa tour?, Op. 110
05:28
8.
Fantasie u_ber das Niederländische Volkslied ?Wien Neerlandsch bloed?
08:28
9.
Impromptu, Op. 21
05:53
Total time: 01:11:57
Additional information
| | |
| --- | --- |
| Label | |
| SKU | 31711 |
| Qualities | |
| Channels | |
| Artists | |
| Composers | Faure, Gliere, Pierne, Roussel, Saint-Saens, Snoer, Spohr, Verdalle |
| Genres | |
| Cables | van den Hul T3 series |
| Digital Converters | Grimm A/D DSD / Meitner DA |
| Mastering Engineer | Jared Sacks |
| Mastering Equipment | B&W 803 diamond series |
| Microphones | Bruel & Kjaer, Schoeps |
| Mixing Board | Rens Heijnis custom design |
| Awards | audiophile-audition-5, edison, Radio-4-cd-vd-week, sa-cd-net-5-5 |
| Instruments | |
| Original Recording Format | |
| Producer | Jared Sacks |
| Recording Engineer | Jared Sacks |
| Recording location | Deventer Holland 2011 |
| Recording Software | Pyramix bij Merging |
| Recording Type & Bit Rate | DSD64 |
| Speakers | Audiolab, Holland |
| Release Date | January 4, 2014 |
Press reviews
Opusklassiek
Lavinia Meijer bespeelt haar kostelijke instrument met het grootst denkbare gemak, alsof technische obstakels gewoon niet bestaan. (…) zij is de techniek voorbij en wil zich alleen maar bezig houden met de textuur van het stuk, met wat daarin is verborgen en hoe dát zo goed mogelijk, nee perfect, aan de oppervlakte te brengen. Dat is (…) toch de essentie van muziek maken. Beseft ze dat ze wereldklasse vertegenwoordigt? (…)
Trouw
(…) Superharpiste Meijer slaat weer toe (…) De klank van het koninklijke instrument is wederom fantastisch opgenomen, prachtig in het laag, sprankelend in het hoog. (…) Muziek om direct verliefd op te worden vooral als die zo overrompelend gespeeld wordt als hier. (…) Heerlijke cd!
Audiophile Audition
(…) All the works are most lovely and superbly performed and recorded.(…)
MusicWeb
(…) one can only marvel at how Meijer brings out the distinct and individual flavours of each work.
SA-CD.net, Performance: 5 stars + Sonics: 5 stars
(…) The liquid quality of the strings…the flow and range of the textures and the whole harmonic structure of the harp instrument is beautifully captured. To sit and listen to Mrs. Meijer's gifted playing is a joy to behold. I guess the word "enraptured" comes to mind when listening to this disc. Her playing is simply superb. A great artist who keeps the listener entranced with the beauty of her playing and her art…but now…the recording does it complete justice. If you want to know how beautiful the harp is as an instrument…just listen to this disc. The harp sounds so much more real this time around…more free flowing and expansive. And whether she touches the strings gently or with force….all the subtle and not so subtle nuances are gorgeously captured via this pure Dsd recording.
Thanks yet again to Channel Classics…for another gorgeous sacd with tremendous sound and playing working together in unison to bring us the best in classical music. Highly recommended
American Record Guide
What is immediately striking about this album is how rich, clear, warm and "surround" the engineering is (…) whether the music is French, German or Russian, Meijer brings clarity to textures other players often clutter with excessive pedalling. (…) she keeps things clear by means of delineated phrasing, melodies that ride above accompaniment, and a kaleidoscope of colors and expressive subtleties.
HIFI+
Meijer is a class by herself here (…) there are not many discs that give me that 'goosy-bump feeling' but this is one of them. (…) The rich sonorous sound she creates is a beautiful thing that you must truly sample. (…)
Only logged in customers who have purchased this product may leave a review.