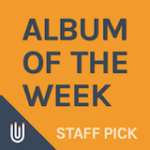 Les Chats Noir (The Black Cats) is the self-titled debut album by this unique group from France.  It's on the Forward Music Italy label and brings together many musical styles and genres from the French Music Scene: Chanson, Jazz, Swing and even the group's version of Video Killed The Radio Star!
The album is based on an idea by Renato Gattone. It features an accordion, a manouche guitar and a double bass.  Les Chats Noirs' first album mixes traditional atmospheres and new musical horizons. It's an album full of Parisian feeling, evoked by a sinuous voice that warms the contemporary taste, also underlined by a Rhodes piano. A narration weaving together music and poetry, moving from Baudelaire's verses to the pop music of a century later.
Forward Music Italy invites you to "Take a trip to the Paris of the 40s with Les Chats Noirs (The Black Cats).  An elegant quartet that plays the most famous French melodies such as la vie en rose, the mer, that reste-t-il de nos amours and even lesser known favorites. A voice, an accordion, a manouche guitar and a double bass create a light, fun and "absolument délicieuse" atmosphere."
Les Chats Noir (The Black Cats)
Clara Simonoviez – Vocals
Renato Gattone – Double Bass
Primiano Di Biase – Harmonica
Augusto Creni – Guitar
Tracklist
Please note that the below previews are loaded as 44.1 kHz / 16 bit.

1.

Les Chats Noirs (The Black Cats)

03:30

2.

La Chanson (The Song)

02:57

4.

Come Prima (Like Before)

03:47

5.

Les Copains D'Abord (Friends First)

03:11

7.

Video Killed The Radio Star

03:19

8.

Bei Dir War Immer So Schon (With You, It Was Always Like That)

05:01

9.

La Foule (The Crowd)

03:00

13.

Un Reve Sans Fin (An Endless Dream)

04:59
Total time: 00:46:04
Additional information
Label
SKU

FMICA990011803

Qualities
Channels
Artists
Genres
Digital Converters

Hapi, Merging Technologies

Mastering Engineer

DSD 256 & DSD 512 downloads created by Tom Caulfield at the NativeDSD Mastering Lab in Marshfield, MA

Notes

NativeDSD selectively creates higher DSD bitrates of label's releases using two methods (Merging Technologies Album Publishing and Singnalyst HQPlayer Pro), depending on the original edited master source. In order to understand the processes, a bit of background is appropriate.  NativeDSD sells only recordings that were originally recorded in DSD or DXD (352.8KHz PCM). The overwhelming majority of these recordings were edited and post processed in DXD, then converted (modulated) into DSD deliverable bit rates. NativeDSD acquires the label's original DXD edited master, and using Merging Technologies Album Publishing, creates a first generation DSD64, DSD128, and DSD256, as well as a DXD FLAC deliverable.  Additionally, on selected recordings, a 32bit PCM WAV file is extracted (the DXD PCM FLAC is 24 bits by format definition), and uses it to modulate a DSD512 using HQPlayer Pro.The exception to the above are the few label recordings (Yarlung, Eudora, Just Listen etc.) that record in DSD, and do no PCM post processing mixing, level balancing, EQ etc. That's doable by restricting post processing to just editing, where only the edit transition interval (typically 100ms or less) is PCM converted, leaving the DSD music content unaltered when rendered. For those recordings, the DSD edited master (the actual recording master with edits) is used with HQPlayer Pro to re-modulate the missing DSD bitrates.Why do any of this? It's to provide a DSD bitrate deliverable choice, allowing a customer to purchase the highest DSD bitrate their DAC will support.It's correct that there's no additional music content information contained in the higher DSD bit rate from the original DSD bitrate. What's different is the uncorrelated modulation noise content placement in the frequency spectrum. When a DSD original file is converted to DXD (PCM), the inherent DSD modulation noise is removed through the decimation filtering, and re-inserted when modulated back to DSD. The modulation noise (again, uncorrelated) is the carrier part of the DSD bitstream modulation, and an inherent part of the DSD bit stream.

While the spectorial shape is the same regardless of the DSD bitrate, it's effective start and end points move an octave higher for every doubling of the DSD bitrate. For DSD64, the uncorrelated modulation noise is about -110dB at 20KHz, rising to about -50dB at 100KHz. For DSD512, the modulation noise is about -110dB at 160KHz, and -50dB at 800KHz. What this allows is for the customer's DAC to use gentler, more Gaussian shaped reconstruction filters, with far improved phase response.

Awards
Original Recording Format
Producer

Renato Gattone

Recording Location

Forward Studios, Rome, Italy

Recording Software

Pyramix, Merging Technologies

Recording Type & Bit Rate

DSD 128

Release Date
August 3, 2018
Press reviews
NativeDSD Listener
I am listening to the DSD512 version of Les Chats Noirs as I write this, using my JRiver Media Center program on my laptop as the source, my Chord Hugo2, and my Focal Utopia headphones.
The reproduction and music are just fantastic. I really love the new format.
NativeDSD Listener
Lovely and gypsyish (is there such a word?) Fun and rhythmic. Great musicianship from all. Love the album. Clear; no compromise in sound. I'm listening in DSD 256fs stereo mode, and use my lovely Apple as the streaming device… into a sweet sounding amp, now 28 years old and it has never sounded better. Also Tannoy speakers.. small towers plus subwoofer. Huge sound.
Only logged in customers who have purchased this product may leave a review.