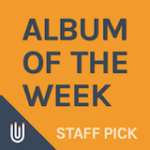 Piano Concerto No. 2 in G minor, Opus 16 (1913) Prokofiev composed his Second Piano Concerto during the winter of 1912-1913 and dedicated the work to the memory of his dear friend, Max Schmidthof, who committed suicide in April of 1913. Prokofiev was the soloist in the Concerto's September 5, 1913 premiere, which took place in Pavlovsk, a suburb of St. Petersburg. 1913 was also the year in which Igor Stravinsky's revolutionary ballet, The Rite of Spring, stunned the music world, inspiring riots at its Paris premiere. Perhaps the reaction to the first performance of Prokofiev's Second Piano Concerto was not quite as violent as that which occurred inParis on May 29, 1913, but the Pavlovsk concert still remains one of the more infamous scandals in music history.
Prokofiev completed his Fifth (and last) Piano Concerto in 1932. Prokofiev was again the soloist in the Concerto's premiere, which took place in Berlin on October 31, 1932. The legendary German conductor, Wilhelm Furtwängler, led the Berlin Philharmonic. Prokofiev arrived in Berlin immediately before the Concerto's premiere. Furtwängler (an accomplished composer in his own right) informed Prokofiev: "I have left one whole rehearsal for you. This is, of course, too little for such a difficult score, but each of us will try to work as hard as possible." Despite the abbreviated rehearsal time, the premiere of the Fifth Piano Concerto was a success. Prokofiev originally planned to title the work "Music for Piano and Orchestra," but later decided upon the traditional "Fifth Piano Concerto." Prokofiev composed the Concerto during a period when, by his own admission, he was seeking a "new simplicity" in his music.
Tracklist
1.
Piano Concerto No. 2 in G Minor, Op. 16 - I. Andantino, Allegretto
12:10
2.
Piano Concerto No. 2 in G Minor, Op. 16 - II. Scherzo (Vivace)
02:39
3.
Piano Concerto No. 2 in G Minor, Op. 16 - III. Intermezzo - Allegro moderato
06:42
4.
Piano Concerto No. 2 in G Minor, Op. 16 - IV. Finale - Andante tempestoso
11:55
5.
Piano Concerto No. 5 in G Major, Op. 55 - I. Allegro con brio
05:19
6.
Piano Concerto No. 5 in G Major, Op. 55 - II. Moderato ben accentuato
04:06
7.
Piano Concerto No. 5 in G Major, Op. 55 - III. Toccata - Allegro con fuoco
01:55
8.
Piano Concerto No. 5 in G Major, Op. 55 - IV. Larghetto
07:02
9.
Piano Concerto No. 5 in G Major, Op. 55 - V. Vivo
05:04
Total time: 00:56:52
Additional information
| | |
| --- | --- |
| Label | |
| SKU | 807631DI |
| Qualities | |
| Channels | |
| Artists | |
| Composers | |
| Genres | |
| Editing Software | Pyramix |
| Awards | |
| Conductors | |
| Instruments | |
| Original Recording Format | |
| Producer | Robina G. Young |
| Recording Engineer | Brad Michel |
| Recording location | Bass Performance Hall, Fort Worth Texas |
| Recording Software | Merging |
| Recording Type & Bit Rate | DSD64 |
| Release Date | November 25, 2016 |
Press reviews
NativeDSD [Album of the Week]
Kholodenko is excitingly dynamic in these concertos. Perhaps like the youthful Prokofiev himself. Excellent backing from Miguel Harth-Bedoya and his Ft. Worth players, magnificently recorded.
The Classical Reviewer
"Kholodenko's technique and phrasing bring a great clarity. He is not afraid to slow down and find a mystery and poetry often ridden roughshod over by others. His approach reveals much that is often lost in more overtly virtuosic performances. He ensures that the bolder, more dynamic passages receive due weight bringing a restrained virtuosity of his own."
HRAudio.Net
The first release in Vadym Kholodenko's projected cycle of Prokofiev's 5 Piano Concertos for Harmonia Mundi couples two of the composer's least performed concertos (2 & 5) in thrilling accounts that make one eager for the completion of this enterprise – (Concertos 1, 3 and 4) scheduled for 2016/17.
Ukranian born Kholodenko was the winner of the gold medal in the prestigious Van Cliburn International Piano Competition in 2013 and unsurprisingly has been garnering glowing reviews for the virtuosity of his playing – something that these days is almost taken for granted with concert pianists – but also for the thoughtful musicianship of his performances. The challenges of Prokofiev's formidable 2nd Piano Concerto display both these qualities to the full.
Kholodenko's account of the opening movement is richly expressive from the start and the monumental cadenza that occupies more that a third of this movement is delivered with fearsome power and weight.
The Scherzo is deftly played, with Miguel Harth-Bedoya and the Forth Worth Symphony Orchestra providing alert and characterful support both here and in the Intermezzo that follows. The Finale is notable for the lightness of touch Kholodenko brings to the more lyrical passages and the incisive vehemence of his articulation.
The 5th Concerto also receives a performance that makes its comparative neglect perplexing. The dominant angularity of Prokofiev's writing and the wistful lyricism found in the fourth movement spark a performance of muscular strength and mercurial wit from from Kholodenko, while Miguel Harth-Bedoya and the Fort Worth Symphony Orchestra bring rhythmic acuity and pungency to the composer's distinctive orchestral pallet.
Both works were recorded live at the Bass Performance Hall, Fort Worth, Texas in October 2014 (Concerto 2) and March 2015 (Concerto 5) and conspicuously benefit from being recorded, edited and mastered in DSD by engineer Brad Michel. The perspective is close, presumably to avoid any trace of audience noise, and though the balance certainly favours the piano, comparatively few orchestral details are lost. Overall the sound is remarkably rich and vivid.
A most impressive release. Performance: 5 out of 5 Stars, Multichannel Sonics: 4.5 out of 5 Stars.
Only logged in customers who have purchased this product may leave a review.