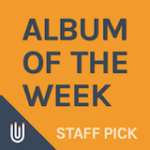 How is it possible that the name of the composer Wilhelm Berger (1861-1911) has practically disappeared from the history of music? In his time, Berger was not only a successful pianist and the chief conductor of the Meininger Hofkapelle — at that time one of the leading orchestras of Europe and one which had been led by many great composers and eminent musicians — but above all else he was the composer of more than one hundred works, all of which were published.
Berger was born and raised in Bremen. His parents were cultured and enthusiastic music lovers; music was continually present in the house, with members of the family playing several instruments and private concerts being held there. His parents and close family soon came to realise that the young Wilhelm possessed a prodigious musical talent.
Mitsuko Saruwatari – Piano
Read more
Tracklist
Please note that the below previews are loaded as 44.1 kHz / 16 bit.

1.

Sonate fur Klavier Op. 76 I Allegro con fuoco

00:12

2.

Sonate fur Klavier Op. 76 II Adagio

00:10

3.

Sonate fur Klavier Op. 76 III Grazioso

00:13

4.

Variationen und Fuge uber ein Eigenes Thema fur Klavier Op. 91 Variationen

00:20

5.

Variationen und Fuge uber ein Eigenes Thema fur Klavier Op. 91 Fuge

00:07
Total time: 00:01:02
Additional information
Label
SKU

KTC1599

Qualities
Channels
Artists
Composers
Genres
Executive Producer

Dirk De Greef

Notes

We are pleased to announce the availability of this release in DSD 64, DSD 128 and DSD 256, as well as the original DXD recorded release.  These higher resolution DSD bitrates were produced from the original DXD recording using a Pyramix Digital Audio Workstation by NativeDSD Mastering Engineer Tom Caulfield.

The sonic advantage to these new Stereo DSD 64, DSD 128 and DSD 256 releases, as with all higher DSD bit rate releases, is the wider audio frequency passband prior to the onset of modulation noise.This results in allowing the listener's DAC to use gentler and more phase linear filters for playback of the music.

Awards
Original Recording Format
Piano

Steinway D

Piano Technician

Emiel Reinhoudt, Ypma Piano's, Steinway Center Nederland

Producer

Daan van Aalst

Recording Engineer

Daan van Aalst

Recording Location

Jurriaanse Zaal, De Doelen Rotterdam on July 11-13, 2017

Recording Type & Bit Rate

DXD

Release Date
July 20, 2018
Press reviews
Gelderlander
The piece is in three parts and is technically demanding. It is no difficulty for Saruwatari. She takes her listeners with her on an exciting musical journey that was particularly well recorded last summer at the Rotterdam Doelen.
It is quite remarkable that this romantic delicacy was forgotten for so long. This pianist has it all, with flexibility and technical capacity all in her fingers.
There is no doubt that she will be planning to produce more of Berger's music in the future.
Classic Things
Mitsuko Saruwatari believes in this music. One is carried away with her driven envelopment with Wilhelm Berger.
Through her beautiful, emotion-filled and dynamic playing there is no doubt about the quality of the work. It makes one curious on the other works from this unfortunately forgotten composer.
You could not wish for a better promoter for this work.
Nederlands Dagblad
"How does this album sound? The astonishment only gets greater when you listen.
How can this beautiful music been forgotten for so long? (…) But what beautiful sound his "Sonate für Klavier and the Variations and Fuge über ein Eigenes Thema für Klavier" produces……they are rightly reborn from obscurity.
A convincing performance."
Reformatorisch Dagblad
"What a surprise, this album! I had not heard of the name Wilhelm Berger, but it is certainly worthwhile to look him up – and to listen to. (…)
Berger has found, in this pianist Saruwatari, a competent and passionate sponsor. She plays this complicated yet accessible music with precision and infectious care."
MusicWeb International
Wilhelm Reinhard Berger is barely remembered today, something reflected in the world première recording attribution to these significant works. Berger was born and grew up in Bremen, and he was something of a child prodigy both as a pianist and a composer. His distinguished career included professorships, a post as chief conductor of the Berlin Musikalischen Gesellschaft, and publication and wide appreciation of his prolific compositional work during his lifetime.
Mitsuko Saruwatari's excellent booklet notes provide plenty of background and insight into Berger's life and work, and the pieces recorded here. She describes him as "a unique representative of German late Romanticism", a stylistic position confirmed by the impressive first movement of the Piano Sonata Op. 76. This is a movement worthy of Brahms, but not one you would confuse as being by that composer. Berger's pianistic and compositional technique are both being flexed to the full, with a confidently heroic opening theme contrasted with soft lyricism in a second theme that seems to portray domestic harmony while our armor-clad main character is out slaying dragons. This is music with a satisfying honesty and a compelling character that makes you want to hear it again and again.
The Adagio second movement is a theme and variations, the song-like opening combining wistful yearning with a certain aristocratic poise. The theme has enough harmonic content to support the four following variations with moods ranging from an enigmatic march that has the spirit of Brahms at its shoulder, via torrid drama and "a consoling angelic chorus", to resolution in the coda's apotheosis. Variations also emerge from the rondo form of the third and final movement, which has a playful and "springlike" character at its outset. This sets the scene for darker dramas, further along, the narrative character of this entire sonata remaining strong from the drama of its start to the quiet restraint of its finish – it could almost be the instrumental version of an entire opera.
The Variationen und Fuge über ein Eigenes Thema für Klavier, Op. 91 counts as "one of the central works of Berger's output." There were hints of his skill in contrapuntal writing in the Sonata, but the forty-two variations are given to the passacaglia-like theme and its weighty concluding fugue stretch this and his pianistic prowess to the utmost. That is not to say that this is turgidly academic in any way, as there are plenty of gently lyrical and translucent textures to go along with powerful climaxes to transport us beyond considerations of technique.
Variation form has the potential to be somewhat tedious, but there is a fascination to this work that keeps us on the edge of our seats and wondering 'what will he do next?' rather than a weary 'when will it stop…' The spark of inventiveness is so strong that we're carried along buoyantly, and while there are no real 'hit' moments as have been extracted from comparable works by Brahms and Rachmaninov this particular opus number has to my mind a forward-looking feel while retaining its Romantic idiom.
There are some juicy harmonic stresses and striking dissonances – have a listen at 9:19 for instance – and while Berger doesn't hide the joins between his variations there is an overarching structure which sees everything hang together quite neatly for such a large-scale work. A Wagnerian climax is reached before the entry of the final fugue, a curtain-raising on the figure of Bach busily catching up on the new style with his trusty old form. This is a fugue with a grand sweep, but also with an intense intricacy that is reinforced by a central dip in dynamic, allowing the musical material to regroup and develop into a final "grandiose culmination."
Nicely designed and presented by the Etcetera label, this is all superbly performed by the Tokyo-born but Amsterdam-based Mitsuko Saruwatari. The Jurriaanse Zaal in Rotterdam's Doelen building is perfectly suited for the scale of these works, with spacious resonance but by no means swampy in terms of the acoustic.
The perfect balance of the recording is in the skilled hands of Daan van Aalst, whose own Navis Classics label also has some sublime piano solo recordings listed, and credit should also be given to piano technician Emiel Reinhoudt for setting up the Steinway D instrument to perfection.
If you are an enthusiast for Romantic piano music and seek new territory to explore, then you owe it to yourself to find out about Wilhelm Berger.
Only logged in customers who have purchased this product may leave a review.