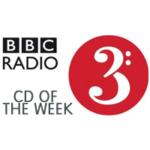 Exclusively Available in Stereo DSD 512, DSD 256, DSD 128, and DSD 64 at NativeDSD Music!
Strauss was prone to answering questions he didn't feel inclined to answer with a dismissive joke – something else he had in common with Till. Asked about the advancing of his musical style in this piece following the premiere on 5 November 1895 in Cologne, Strauss proclaimed that he 'just wanted to give people in the concert hall a good laugh for once'. But in the extended joke of Till Eulenspiegels lustige Streiche, he had actually advanced the structural, descriptive and colouristic elements of the tone poem to their highest form yet, while demonstrating once more his unparalleled ability to sketch a character with concise but fertile musical means.
– Andrew Mellor (Excerpt from liner notes)
Vasily Petrenko is one of the most significant and galvanizing musicians alive. He became famous for his transformative work at the Royal Liverpool Philharmonic, the oldest orchestra in the United Kingdom, where he refashioned the orchestra's sound, reconnected the organization to its home city and presided over a huge increase in ticket sales. Vasily is one of the most acclaimed classical recording artists alive and has won numerous accolades for his recordings of Russian repertoire, including two Gramophone awards.
With the Oslo Philharmonic, he has recorded Shostakovich and Szymanowski concertos, Romeo and Juliet by Prokofiev, and a major cycle of orchestral works by Alexander Scriabin. This recording is the second in a series of three CDs of Strauss' orchestral works.
Volume 1 was a Gramophone Editor's Choice: "There's no lack of excitement or, where needed, bombast, and the Osloers' sound at full throttle is thrilling, their playing superb."
The Sunday Times said of Volume 1: "As Petrenko's tenure in Oslo begins to wind down, he revels in the standards of orchestral virtuosity he has attained with this excellent band in two Strauss tone poems that challenge all instrumental departments…the Osloers shine brilliantly."
Critics have universally applauded his other recordings with the Oslo Phil: "these performances from Vasily Petrenko and Oslo Philharmonic Orchestra are top-drawer." Musicweb International "It's their performance of Prometheus, one of Scriabin's greatest achievements, that stands out."
The Guardian on LWC1160 Scriabin "…..the Osloers' sound at full throttle is thrilling, their playing superb. But what makes this account so special is that it also has room for patient musicality……" Gramophone Magazine
This second album in his Straus series with the Oslo Philharmonic features Don Quixote, Op. 35; Don Juan, Op. 20 and Till Eulenspiegels lustige Streiche, Op. 28. This is an eagerly anticipated new release from these masterful musicians.
Please note that tracks 1-14 (Don Quixote, Op. 35, TrV 184) of the original release were combined in this DSD product into track 1. After purchase we deliver a total of 3 tracks.
Tracklist
Please note that the below previews are loaded as 44.1 kHz / 16 bit.

1.

Don Quixote, Op. 35

42:30

3.

Till Eulenspiegels lustige Streiche, Op. 28

15:33
Total time: 01:16:25
Additional information
| | |
| --- | --- |
| Label | |
| SKU | LWC1184 |
| Qualities | |
| Channels | |
| Artists | |
| Composers | |
| Genres | |
| Awards | |
| Conductors | |
| Original Recording Format | |
| Producer | Andrew Walton |
| Recording Engineer | Thomas Wolden, Vegard Landaas |
| Recording Location | Oslo Concert Hall, October 17-21, 2017, November 29, 2017 and December 1, 2017 |
| Recording Software | Pyramix, Merging Technologies |
| Recording Type & Bit Rate | DXD |
| Release Date | October 24, 2019 |
Press reviews
Classical Source
Turning to the sound, three different formats were compared, a standard CD, 24bit/192kHz, and DSD512 downloads. (…) Then there is the DSD512, which is a whopping 24.6GB and here you have the Oslo Philharmonic and the soloists in front of you, the image having huge presence and projection, the acoustic is tangible and the instruments have a vibrancy that almost matches golden-age analogue LPs; this is great walk-in sound that everyone should hear.
Only logged in customers who have purchased this product may leave a review.